City launches festival of science and engineering
A fortnight-long festival showcasing science and engineering in the city, which is led by the University of Sheffield and Sheffield Hallam University, returns this month in a new form, bigger and better than ever before.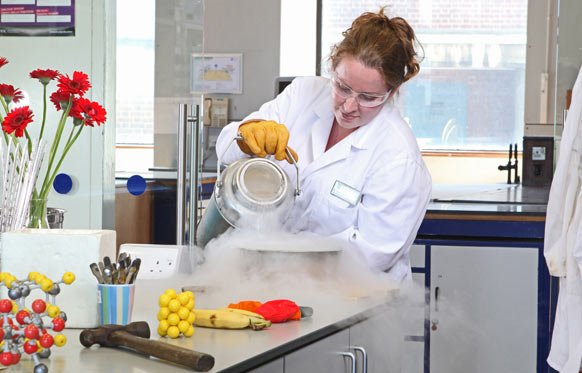 Sheffield Festival of Science and Engineering 2013 sees more eye-opening, inspirational and exciting events for all ages and interests taking place at venues across the city and more than any other city participating in National Science and Engineering Week outside of London.
From Saturday, 10 March 2013 to Saturday, 24 March 2013, this year's festival includes 168 events in schools and colleges across the region, along with plenty of free, public events in the city's universities and museums.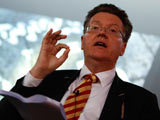 Professor Sir Keith Burnett, Vice-Chancellor of the University of Sheffield, said: "Events will be taking place across the region involving schools, colleges, libraries and museums, all offering communities a unique opportunity to learn more about the world-leading research taking place across the region.
"The aim of the Sheffield Festival of Science and Engineering is not just to celebrate the achievements of the past but to see, in the research and development of the present, a vision for the future in all areas of science and technology.
"This festival demonstrates the enormous richness of scientific and technical talent that can be found in South Yorkshire; not only in the universities but in schools and industries across the region."
University of Sheffield Pro-Vice-Chancellor for Science Professor Tony Ryan will turn the table on fellow scientist and author Professor Jim Al-Khalili, presenter of Radio 4's Life Scientific, at the University of Sheffield's Firth Hall, Firth Court, on Tuesday 19 March 2013 at 6pm when the acclaimed interviewer will be the one in the hot seat and answering the questions.
On Wednesday 20 March, Nigel Hayes, the CEO of Siemens MT UK will deliver a special lecture at Sheffield Hallam University on some of the biggest challenges facing engineering today. On Friday 22 March, Dr Ray Veness from CERN will appear at Sheffield Hallam to tell the story of the Large Hadron Collider.
And on Friday 15 March Christina King, from Sheffield Hallam's Academy of Sport and Physical Activity, will explain how the University's Centre for Sports Engineering Research helped Team GB have their most successful Olympic Games ever.
Researchers Night, at Firth Hall on Monday, 18 March will see the University of Sheffield open its doors to the general public so visitors can find out about the science, engineering and medical research taking place at the University, from dentistry to semiconductors and stem cells to quantum computers. There will be over 15 activities including smashing strawberries for DNA, everyday objects frozen in liquid nitrogen and more.
Behaviour and evolution expert Professor Tim Birkhead, of the University of Sheffield's Department of Animal and Plant Sciences, will lead an entertaining and interesting look into "How to be a Scientist" at the Richard Roberts Auditorium, University of Sheffield, on Friday, 15 March at 6pm. Professor Birkhead, author of the award-winning nature book What It's Like to Be a Bird, will discuss the skills you need to thrive and survive as a researcher.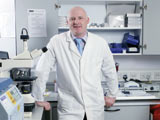 World-leading sperm specialist Dr Allan Pacey will present a one-off screening of his awarding winning documentary The Great Sperm Race, a Channel 4 film dramatically explaining the science of conception – including drama, death and destruction– by scaling up the process to human size at the Octagon Centre, University of Sheffield, on Friday 22 March (event is not suitable for those aged under 15).
Film fans will enjoy an analysis of how scientists were shown in films between the 1930s and 1980s lead by Professor Vanessa Toulmin, curator of the University's National Fairground Archive (based at Western Bank Library), in Mad, Bad and Dangerous to know: The myth of the mad scientist in horror films at the Richard Roberts Auditorium, University of Sheffield, on Thursday 21 March at 6pm.
Pro-Vice Chancellor for Research and Innovation at the University of Sheffield Richard Jones will explore the magical possibilities of science, invisibility cloaks, shape-shifting, and more, in Is Science Magic? at the Richard Roberts Auditorium, University of Sheffield, on Tuesday 12 March at 6pm.
In 1657 scientist Von Guericke invented an air pump, a discovery that almost went unnoticed until he demonstrated the effects of atmospheric pressures by getting two teams of horses to try and pull apart a hemisphere until air was readmitted. Professor Charles Stirling of the University of Sheffield's Department of Chemistry will be joined by Dr Richard Walton of the Science Education Centre at Sheffield Hallam to recreate this famous demonstration – with students standing in for animals – in the Winter Gardens at 2pm on Saturday 23 March.
All events are free but places must be reserved. For more information on these events, and many more taking place, please see the full programme which is available online at www.scienceweeksy.org.uk.
Sheffield Festival of Science and Engineering is supporting the National Science and Engineering Week 2013, organised by the British Science Association.
Additional information
The University of Sheffield
With nearly 25,000 students from 117 countries, the University of Sheffield is one of the UK's leading and largest universities. A member of the Russell Group, it has a reputation for world-class teaching and research excellence across a wide range of disciplines. The University of Sheffield has been named University of the Year in the Times Higher Education Awards for its exceptional performance in research, teaching, access and business performance. In addition, the University has won four Queen's Anniversary Prizes (1998, 2000, 2002, and 2007).
These prestigious awards recognise outstanding contributions by universities and colleges to the United Kingdom's intellectual, economic, cultural and social life. Sheffield also boasts five Nobel Prize winners among former staff and students and many of its alumni have gone on to hold positions of great responsibility and influence around the world. The University's research partners and clients include Boeing, Rolls-Royce, Unilever, Boots, AstraZeneca, GSK, ICI, Slazenger, and many more household names, as well as UK and overseas government agencies and charitable foundations.
The University has well-established partnerships with a number of universities and major corporations, both in the UK and abroad. Its partnership with Leeds and York Universities in the White Rose Consortium has a combined research power greater than that of either Oxford or Cambridge.
Contact
For further information please contact:
Paul Mannion
Media Relations Officer
The University of Sheffield
p.f.mannion@sheffield.ac.uk
0114 222 9851