University of Sheffield establishes first UNESCO Chair in Media Freedom, Journalism Safety and the Issue of Impunity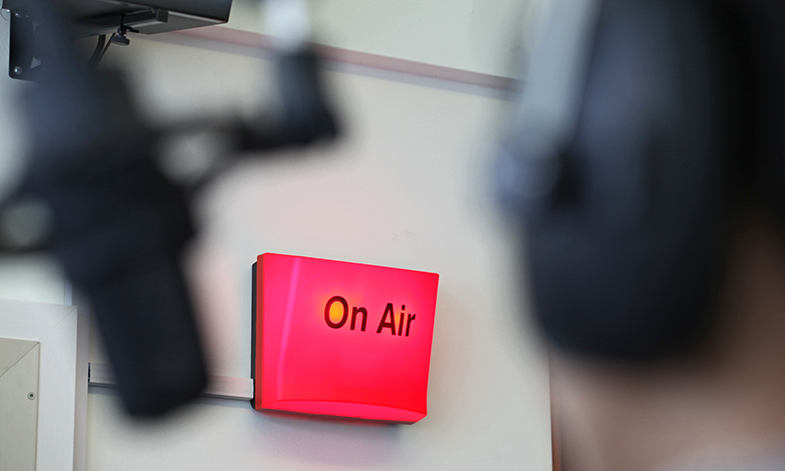 Research into the threats faced by journalists across the world – including censorship, violence and even death – will be explored by the first UNESCO Chair in Media Freedom, Journalism Safety and the Issue of Impunity.
Professor Jackie Harrison, Joint Head of the Department of Journalism Studies at the University of Sheffield, has been awarded the prestigious Chair by the United Nations Educational, Scientific and Cultural Organisation (UNESCO) on the 25th annual UN World Press Freedom Day (3 May 2018).
The UNESCO Chair has been established in recognition of the extent and diverse nature of the threats to free and independent journalism – ranging from climates of self-censorship to the prevalence of impunity and escalating violence.
Journalists around the world also routinely face threats to their lives. In 2017, 255 journalists were jailed and 82 were murdered – and 19 have been killed in 2018 so far, according to UNESCO's published figures. However, in around 90 per cent of these cases, no one has been brought to justice.
Professor Harrison is also Chair and Co-founder of the Centre for the Freedom of the Media (CFOM) at the University of Sheffield, which aims to inform and advise governments, policymakers and stakeholders internationally on threats to media freedom, in order to bring about positive changes to laws, policy and practice and to uphold standards of journalism safety worldwide.
The UNESCO Chair will build on the Centre's work through strengthening and developing the link between higher education institutions, development bodies, media organisations and journalists through its own networks and through the development and growth of the Journalism Safety Research Network (JSRN). This will focus on the areas of media freedom, freedom of expression, media development and access to information and knowledge at global, regional, national and local levels.
Professor Harrison, who is attending and participating in the UN World Press Freedom Day in Accra, Ghana, said: "The Chair is recognition of the increasing complexity and use of restrictions – lethal and non-lethal – ranged against a free and independent news media around the world.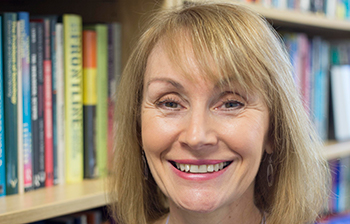 "The ongoing attacks on news journalism and journalists undermine freedom of expression and access to information. My role is to act as a bridgehead between academia and policy through the production of high quality research, information, documentation and teaching within the Sustainable Development Goals agenda that contribute to the sustainable development of free and independent news media worldwide and ultimately a safer environment for journalists and journalism.
"To this end my colleagues and I are building a worldwide journalism safety research network, introducing new forms of measuring attacks on journalism and journalists to better understand their complexity and diversity, and researching how the factual media can aide post conflict reconstruction."
Karen Merkel, Non-Executive Director at the UK National Commission for UNESCO, added: "Across the world, journalists routinely face serious threats to their lives. Over 255 journalists were jailed and 82 journalists were murdered in 2017 and 19 in 2018 so far. These deaths are the decisive weapon against freedom of expression and in more than 90 per cent of these killings, no-one has been brought to justice.
"I join others in wholeheartedly welcoming Professor Jackie Harrison as UNESCO Chair in Media Freedom, Journalism Safety and the Issue of Impunity. UNESCO is the UN agency with a mandate to foster freedom of expression, press freedom and freedom of information. I know that Jackie's many years of experience and in-depth knowledge will add greatly to UNESCO's expertise. I very much look forward to her joining the UK's UNESCO family in this role"
Professor Sir Keith Burnett, President and Vice-Chancellor of the University of Sheffield, congratulated Professor Harrison on being awarded the UNESCO Chair.
He said: "Professor Harrison is a leading scholar with an outstanding international reputation for her research in this field. Her international standing and her leadership of CFOM have ensured that it has grown rapidly and become influential in the increasingly vital field of media freedom.
"Through her UNESCO Chair, I'm delighted that Professor Harrison can build on the work of the Centre to undertake research into the variety of forms of intimidation and censorship media workers face around the world and to research and critically advocate practical policy recommendations that help monitor, expose and ameliorate these threats."
Additional Information
University of Sheffield
With almost 29,000 of the brightest students from over 140 countries, learning alongside over 1,200 of the best academics from across the globe, the University of Sheffield is one of the world's leading universities.
A member of the UK's prestigious Russell Group of leading research-led institutions, Sheffield offers world-class teaching and research excellence across a wide range of disciplines.
Unified by the power of discovery and understanding, staff and students at the university are committed to finding new ways to transform the world we live in.
Sheffield is the only university to feature in The Sunday Times 100 Best Not-For-Profit Organisations to Work For 2018 and for the last eight years has been ranked in the top five UK universities for Student Satisfaction by Times Higher Education.
Sheffield has six Nobel Prize winners among former staff and students and its alumni go on to hold positions of great responsibility and influence all over the world, making significant contributions in their chosen fields.
Global research partners and clients include Boeing, Rolls-Royce, Unilever, AstraZeneca, Glaxo SmithKline, Siemens and Airbus, as well as many UK and overseas government agencies and charitable foundations.
UK National Commission for UNESCO
The UK National Commission for UNESCO (www.unesco.org.uk) (UKNC) works to support the UK's contribution to UNESCO and bring the benefits of UNESCO to the UK. It is the hub for UNESCO-related matters in the UK.
The UKNC has four core priorities:
1. We provide expert, independent policy advice to the UK and devolved governments on UNESCO related issues.
2. We advise and support individuals and institutions in the UK, its Overseas Territories and Crown Dependencies on accessing UNESCO accreditation and prizes and how to derive more value from their involvement with UNESCO.
3. We support the UK Government's agenda in helping UNESCO to become more effective.
4. We act as a hub for the UK's over 160 UNESCO designations.
In carrying out these roles, the UKNC relies on advice and support from its Expert Network including specialists in the fields of education, culture, the sciences and communication and information from across Scotland, Wales, Northern Ireland and England.