University of Sheffield wins bid to enhance collaboration on the Internet of Things
Sheffield has won a bid to fund a new project in collaboration with the Universities of Oxford, Cambridge and Newcastle and industrial and health sector partners
Funding will allow universities to investigate barriers to collaboration in the development and exploitation of technologies in the Internet of Things
Knowledge gathered and shared by the project will benefit the UK and beyond by enhancing the commercialisation and wider exploitation prospects of Internet of Things research and technology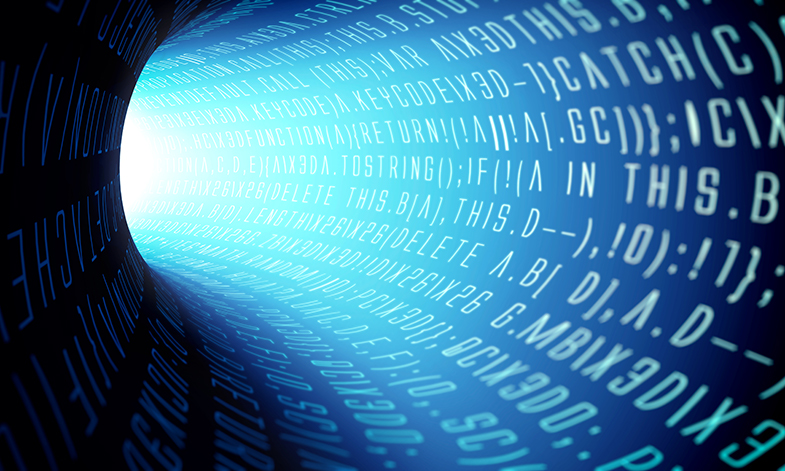 The University of Sheffield has won a bid which will fund a new project, in collaboration with the universities of Oxford, Cambridge and Newcastle and industrial and health sector partners to drive forward collaboration concerned with the Internet of Things.
The Internet of Things (IoT) refers to the interconnection of computing capability in everyday objects at work and home. The IoT supports a host of so-called 'smart' applications ranging from industrial process control, such as remotely monitoring when a factory machine needs maintenance, through to enhanced support for patients with dementia such as reminding someone to take their medicine. It is estimated that we will have 50 billion connected elements online within the next decade. Effective implementation of IoT is critical to industrial, societal and economic development in the UK.
Sheffield, the lead university of the successful bid has been awarded £4.9m million by Research England's Connecting Capability fund (CCF) to fund the Promoting the Internet of Things via Collaborations between HEIs & Industry (Pitch-In) project.
The Pitch-In collaboration will benefit the UK as a whole via wide-scale collaboration between academic institutions coupled with an extensive network of public and private sector collaborators. The project, led by the University of Sheffield, will investigate the barriers to successful IoT take-up, trial solutions, and capture and share good practice learning outcomes. The collaborative project will also disseminate guidance regionally, nationally and globally and will support the UK Government's Industrial Strategy by significantly enhancing the commercialisation and wider exploitation prospects of UK IoT research and technology.
Professor John Clark from the Department of Computer Science at the University of Sheffield said: "The Internet of Things underpins much of the current drive to increased industrial automation and enhanced services and is set to have major impact on most of our lives.
"The Internet of Things underpins much of the current drive to increased industrial automation and enhanced services and is set to have major impact on most of our lives.

Professor John Clark from the Department of Computer Science at the University of Sheffield

"The Research England Pitch-In collaboration between Sheffield, Newcastle, Oxford and Cambridge will enhance the universities' ability to work with each other and with their regions to promote adoption of the Internet of Things, particularly in manufacturing, health, smart cities and energy.
"Our inclusion of management and social sciences experts also allows us to take a more holistic approach to facilitating IoT collaborations. With the help of some major industrial collaborators, such as the global engineering organisation Siemens, sector and technology specialists and networks such as the High Value Manufacturing and Digital Catapults and the Northern Health Sciences Alliance, regulatory authorities such as OFGEM, and increasing engagement of businesses of various sizes, we have the potential to increase the adoption and exploitation of IoT technology in our regions and beyond, and consequently bring significant societal benefits. We undoubtedly have a world class collaboration and I'm delighted to be leading this initiative."
David Sweeney, Executive Chair of Research England said: "These projects demonstrate the commitment of universities to work together to strengthen the R&D and technological capabilities of the UK building upon our successful Higher Education Innovation Fund (HEIF). In the Industrial Strategy, the Government asked us to improve our ability to turn exciting ideas into commercial products and services. Universities have stepped forward in these projects to show that they can do world class commercialisation, alongside world class science.
"I believe these projects present important innovations that should inform our strategic approach to commercialisation in UK Research and Innovation for the future."
The Connecting Capability Fund supports universities in working together and with businesses and other partners to commercialise research and share good practice and capacity. The Fund is highlighted in the Government's Industrial Strategy and will help achieve its aims of enhancing UK industrial competitiveness and productivity. It builds on established processes and the success of Research England's HEIF programme.
Additional Information
The University of Sheffield
With almost 29,000 of the brightest students from over 140 countries, learning alongside over 1,200 of the best academics from across the globe, the University of Sheffield is one of the world's leading universities.
A member of the UK's prestigious Russell Group of leading research-led institutions, Sheffield offers world-class teaching and research excellence across a wide range of disciplines.
Unified by the power of discovery and understanding, staff and students at the university are committed to finding new ways to transform the world we live in.
Sheffield is the only university to feature in The Sunday Times 100 Best Not-For-Profit Organisations to Work For 2018 and for the last eight years has been ranked in the top five UK universities for Student Satisfaction by Times Higher Education.
​​Sheffield has six Nobel Prize winners among former staff and students and its alumni go on to hold positions of great responsibility and influence all over the world, making significant contributions in their chosen fields.
Global research partners and clients include Boeing, Rolls-Royce, Unilever, AstraZeneca, Glaxo SmithKline, Siemens and Airbus, as well as many UK and overseas government agencies and charitable foundations.