Lecturer helps turn 'chimps' into Olympic champions
Brain trainer to Britain's first ever Tour de France winner Bradley Wiggins, scores of Olympic champions, and some of our most decorated sports stars, Dr Steve Peters of the University of Sheffield shows winning can be academic.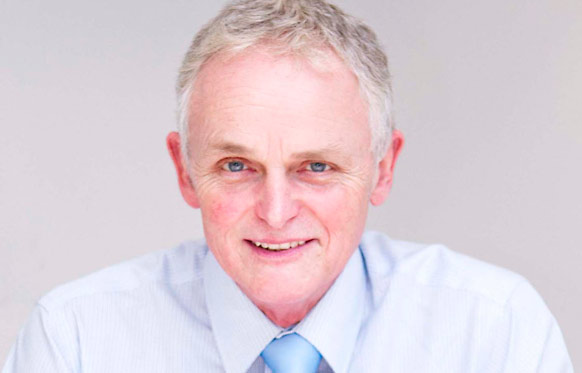 Psychiatrist Dr Peters, a lecturer in medicine at the University, is a mind mechanic to multiple champions including Bradley Wiggins; Sir Chris Hoy, four times Olympic Champion and 11 times World Champion; and Victoria Pendleton, World and Olympic Champion.
His pioneering psychological preparation is very individual to each athlete and is based on the Chimp Model – whereby the irrational, emotional side of our personality is depicted as a chimp – to help people understand how their minds work and how they can manage them.
Dr Peters said: "I am very proud to have been part of the team to support Bradley. He is an easy rider to work with because he knows what he wants and works well to implement psychological skills to gain advantage in his cycling.
"I didn't travel on the Tour de France for a number of reasons; the most important one is that it isn't practical. I can do my work for the Tour by phone or Skype, also we have had the Olympics build up and I am with the track team preparing for the final stages.
"It's important to recognise that most of my work is done prior to competition and has been going on for months before. Psychological advantage on the day of competition is a skill that has been acquired and developed over many months or years."
Before the dust has settled on his most recent success, Dr Peters – who has now travelled to three Olympics – has relocated to the Athletes' Village where he is helping many more Team GB hopefuls – some of whom will not allow their identities to be revealed –with their final preparations.
Dr Peters added: "I will be at the Olympics full time and again at the Paralympics full time. I have, and am, working with some athletes outside of cycling. They are from a whole range of sports and some are competing at the Olympics.
"Confidentiality does not permit me to say who, although some have spoken publicly about our work together, such as Victoria Pendleton, snooker player Ronnie O'Sullivan, footballer Craig Bellamy and Sir Chris Hoy.
"The Olympic Village is a hive of activity and can be almost carnival in atmosphere. There is a great buzz and one of the pitfalls is to get caught up in this and lose focus on why we are all there. The cyclists are well aware of this and prepared for dealing with distractions."
He continued: "The Olympics is not a pressure for me as I firmly believe it is about doing your best and managing the outcomes. The Olympics is a games and I intend to enjoy every moment of it. This will be my third Olympics and no doubt very different to the other two. I know we will give our best as a team and hope that the public will join us in celebrating our efforts and hopefully our medals."
Additional information
The University of Sheffield
With nearly 25,000 students from 125 countries, the University of Sheffield is one of the UK's leading and largest universities. A member of the Russell Group, it has a reputation for world-class teaching and research excellence across a wide range of disciplines. The University of Sheffield has been named University of the Year in the Times Higher Education Awards for its exceptional performance in research, teaching, access and business performance. In addition, the University has won four Queen's Anniversary Prizes (1998, 2000, 2002, and 2007).
These prestigious awards recognise outstanding contributions by universities and colleges to the United Kingdom's intellectual, economic, cultural and social life. Sheffield also boasts five Nobel Prize winners among former staff and students and many of its alumni have gone on to hold positions of great responsibility and influence around the world. The University's research partners and clients include Boeing, Rolls Royce, Unilever, Boots, AstraZeneca, GSK, ICI, Slazenger, and many more household names, as well as UK and overseas government agencies and charitable foundations.
The University has well-established partnerships with a number of universities and major corporations, both in the UK and abroad. Its partnership with Leeds and York Universities in the White Rose Consortium has a combined research power greater than that of either Oxford or Cambridge.
Contact
For further information please contact:
Paul Mannion
Media Relations Officer
The University of Sheffield
0114 222 9851
p.f.mannion@sheffield.ac.uk