University recognised for commitment to workplace equality
University of Sheffield recognised as a top employer for workplace equality by a leading LGBT charity
Stonewall ranks University in Workplace Equality Index 2017 for a fourth year running
Sheffield praised for commitment to workplace equality
The University of Sheffield has been recognised as one of the best employers in the UK for workplace equality for a fourth year in a row by a leading LGBT charity.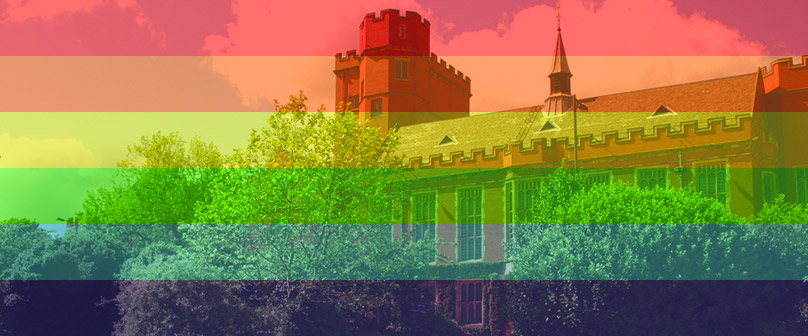 In acknowledgement of its commitment to gender equality, diversity and inclusion, Sheffield has been ranked in Stonewall's Workplace Equality Index 2017, which showcases the best employers for LGBT equality.
The index received more than 90,000 responses from staff at workplaces all over the UK and had 439 organisations submitting applications to be included in the rankings, making it one of the largest national employment surveys in Britain.
The survey covers key indicators of workplace culture, including asking if lesbian, gay and bisexual people are comfortable disclosing their sexual orientation at work.
The latest ranking acknowledges the University's efforts to tackle discrimination and create an inclusive workplace for lesbian, gay, bi and trans employees.
Josh Willacy from Stonewall said: "The University of Sheffield's work and commitment to creating an inclusive environment for LGBT staff and students has been exceptional this year. From meaningful and thoughtful events held, to the inclusive communications, rainbow lanyards and ever growing LGBT allies group Open@TUOS, the University continues to raise standards and share best practice.
"Moving forward, they should strive to increase trans inclusivity and visibility, focus on multiple identities within the LGBT community and explore their impact as Global Diversity Champions. Here's to an excellent achievement and an exciting year ahead!"
From 2018, the Stonewall Index will include trans-related questions for the first time.
Sheffield has been seeking feedback from individual trans people and external organisations on establishing a trans policy for staff and is planning training and awareness-raising activities related to trans inclusion.
Matt Mears, LGBT Staff Network Chair at the University of Sheffield, explains why he believes an increased emphasis on trans is important. He said: "The University has been great in developing an inclusive and safe working environment for lesbian, gay and bisexual (LGB) staff and students, which has been recognised by our top 100 rankings for the past four years.
"This visible commitment to LGB equality has allowed me to be myself at work, and I'm now very pleased that Stonewall and the University are working to improve the visibility and inclusivity of trans students and staff. We can all be more positive and productive at work when we can simply be ourselves, regardless of how we identify."
Almost 1,000 members of staff from across the University have now joined Open@TUOS – an initiative to empower all staff to help create an open, inclusive environment for LGBT colleagues and students at Sheffield. The programme remains a key focus for the institution with the aim of reaching a broader range of supporters and the development of online support and information.
Over the next year the University will also be developing guidance for line managers on creating an inclusive environment and supporting LGBT colleagues and students.
Additional information
The University of Sheffield
With almost 27,000 of the brightest students from over 140 countries, learning alongside over 1,200 of the best academics from across the globe, the University of Sheffield is one of the world's leading universities.
A member of the UK's prestigious Russell Group of leading research-led institutions, Sheffield offers world-class teaching and research excellence across a wide range of disciplines.
Unified by the power of discovery and understanding, staff and students at the university are committed to finding new ways to transform the world we live in.
Sheffield is the only university to feature in The Sunday Times 100 Best Not-For-Profit Organisations to Work For 2016 and was voted number one university in the UK for Student Satisfaction by Times Higher Education in 2014. In the last decade it has won four Queen's Anniversary Prizes in recognition of the outstanding contribution to the United Kingdom's intellectual, economic, cultural and social life.
Sheffield has six Nobel Prize winners among former staff and students and its alumni go on to hold positions of great responsibility and influence all over the world, making significant contributions in their chosen fields.
Global research partners and clients include Boeing, Rolls-Royce, Unilever, AstraZeneca, Glaxo SmithKline, Siemens and Airbus, as well as many UK and overseas government agencies and charitable foundations.
Contact
For further information please contact:
Sean Barton
Junior Public Relations Officer
University of Sheffield
0114 222 9852
s.barton@sheffield.ac.uk