New research reveals surprising insight into British drinking culture
Almost half of all drinking occasions are moderate, relaxed and take place in the home
Pre-drinking is now a common feature of nights out for both younger and older adults
Half of get-togethers with friends or family involve increased or higher risk drinking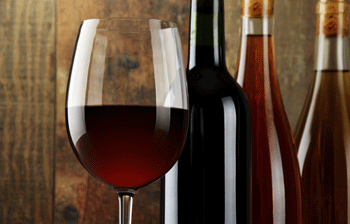 New research into the UK's alcohol consumption has revealed a surprising picture of Britain's drinking culture.
The study by the University of Sheffield's Alcohol Research Group, funded by Alcohol Research UK, shows that while heavy drinking is still commonplace, much consumption is moderate and sociable.
Between 2009 and 2011, almost half (46 per cent) of drinking occasions in the UK involved moderate, relaxed drinking in the home. However, nine per cent involved drinking heavily at home with a partner.
The study, published online by the scientific journal Addiction, also confirmed that 'pre-drinking' is a typical feature of nights out for both young adults and older drinkers – and often involves heavy consumption.
A total of 10 per cent of all drinking occasions involved groups of friends moving between home and pub drinking and consuming on average 14 units of alcohol - the equivalent of seven pints of beer or one and a half bottles of wine. However, for many, going out with friends often involved drinking only low levels of alcohol.
In comparison, almost half of get-togethers with friends or family which take place exclusively at home, such as dinner parties, house parties and watching sport, involved increased or higher risk drinking*.
Dr John Holmes, a Senior Research Fellow in the University of Sheffield's Alcohol Research Group, who led the study, said: "Far from the stereotypes of binge Britain or a nation of pub-drinkers, we find that British drinking culture mixes relaxed routine home drinking with elements of excess.
"Young people do binge drink on big nights out but we also see heavy drinking among middle-aged couples relaxing at home and among all ages at domestic get-togethers."
The findings come from detailed drinking diaries completed by a representative sample of 90,000 adults as part of Kantar Worldpanel's Alcovision study**. In addition to recording how much they drank, participants detailed where and when they consumed alcohol, who was there and why they were drinking.
The researchers based at the University of Sheffield's School of Health and Related Research (ScHARR) used the diaries to identify eight main types of drinking occasion.
Most of these involved drinking in the home and included; drinking at home alone (14 per cent of occasions), light drinking at home with family (13 per cent), light drinking at home with a partner (20 per cent) and heavy drinking at home with a partner (nine per cent).
Consuming alcohol away from home was less common and included going out for a few drinks with friends (11 per cent of occasions) and going out for a meal as a couple or with family (nine per cent). The study found 10 per cent of occasions involved drinking heavily at both home and the pub - whether through pre- or post-drinking during a night out.
Dr James Nicholls, Director of Research and Policy Development at Alcohol Research UK, said "The idea that there is a single British drinking culture is wrong. Drinking behaviours have changed enormously over time, and there are wide variations within society.
"Rather than assuming society is neatly divided between 'binge', 'heavy' or 'moderate' drinkers we should think about the occasions on which people drink more or less heavily - and the fact we may be moderate in some contexts, and less so in others. If we want to address problems associated with drinking, we need to recognise the diversity of how we drink and understand the crucial role that cultures and contexts play in that."
Additional information
The study is published as an open access paper in the scientific journal Addiction and is available in the accepted articles section of Addiction's website: http://onlinelibrary.wiley.com/journal/10.1111/%28ISSN%291360-0443
The full citation is: Ally AK, Lovatt M, Meier PS, Brennan A, and Holmes J. (2016) Developing a social practice-based typology of British drinking culture in 2009-2011: Implications for alcohol policy analysis. Addiction doi: 10.1111/add.13397.
*The study defined low risk drinking as consuming less than six units for women or eight units for men during the occasion. Increasing risk drinking was defined as consuming six-12 units (women) and eight-16 units (men) and high risk drinking involve drinking more than 12 units for women and more than 16 units for men. These thresholds are based on a commonly used definition of binge drinking which is six units for women and eight units for men. A unit is approximately 8g or 10ml of pure alcohol. There are approximately two units in a pint of normal strength beer, one unit in a shot of spirits and two units in a 175ml glass of medium-strength wine.
**The data come from the Alcovision survey, a commercial product collected by the market research company, Kantar Worldpanel. Alcovision is a continuous monthly retrospective online diary survey with an annual representative sample of 30,000 individuals aged 18+ in Great Britain. Participants provide detailed data on their drinking occasions over the previous seven days.
Alcohol Research UK
Alcohol Research UK works to reduce levels of alcohol-related harm by ensuring that policy and practice can always be developed on the basis of research-based evidence. It is a lead funder of high quality research into the causes, impact and prevention of alcohol-related harm and the only organisation exclusively dedicated to building an evidence base in this area. For more information visit: http://alcoholresearchuk.org/
University of Sheffield
With almost 27,000 of the brightest students from over 140 countries, learning alongside over 1,200 of the best academics from across the globe, the University of Sheffield is one of the world's leading universities. A member of the UK's prestigious Russell Group of leading research-led institutions, Sheffield offers world-class teaching and research excellence across a wide range of disciplines. Unified by the power of discovery and understanding, staff and students at the university are committed to finding new ways to transform the world we live in. Sheffield is the only university to feature in The Sunday Times 100 Best Not-For-Profit Organisations to Work For 2016 and was voted number one university in the UK for Student Satisfaction by Times Higher Education in 2014. In the last decade it has won four Queen's Anniversary Prizes in recognition of the outstanding contribution to the United Kingdom's intellectual, economic, cultural and social life. Sheffield has five Nobel Prize winners among former staff and students and its alumni go on to hold positions of great responsibility and influence all over the world, making significant contributions in their chosen fields. Global research partners and clients include Boeing, Rolls-Royce, Unilever, AstraZeneca, Glaxo SmithKline, Siemens and Airbus, as well as many UK and overseas government agencies and charitable foundations.
Contact
For further information please contact:
Amy Pullan
Media Relations Officer
University of Sheffield
0114 222 9859
a.l.pullan@sheffield.ac.uk