---

---
Tackling climate change isn't pie in the sky; the answers lie beneath our feet
---
Leading scientists from the University of Sheffield will join world leaders in Paris next week (30 November – 11 December 2015) for the start of the crucial United Nations Conference on Climate Change.
Researchers from the University's Grantham Centre for Sustainable Futures and Energy 2050 will share their expertise on food security and sustainable energy to help the Heads of State secure a new global deal to prevent global temperatures going more than two degrees above pre-industrial levels.


Words: Amy Pullan, Media Relations Officer, the University of Sheffield
Design: Andrew Twist, Digital Content Producer, the University of Sheffield
---
Row upon row of factory chimneys proudly stand to attention as they silently bellow heavy, blackened smoke into the hazy skyline. Like a thick grey blanket, the acrid smoulder drapes over the imposing factories and the long rooftops of terrace houses huddled neatly in straight lines.
This is Sheffield in the 1920s – sprawling with dirty businesses, drab tatty buildings and pollution choked skies.
Nestled between seven hills and five rivers, the city was an important cog in the Industrial Revolution and the birthplace for many innovations including stainless and crucible steel.
Throughout the 19th century steel production put Sheffield on the map. If you didn't work in the steel industry you were employed by the surrounding local coal mines. But with growing industry comes a growing population of ten times its former size.
Hastily built homes sprang up like mushrooms crammed into a small area already overcrowded with unsightly industrial buildings.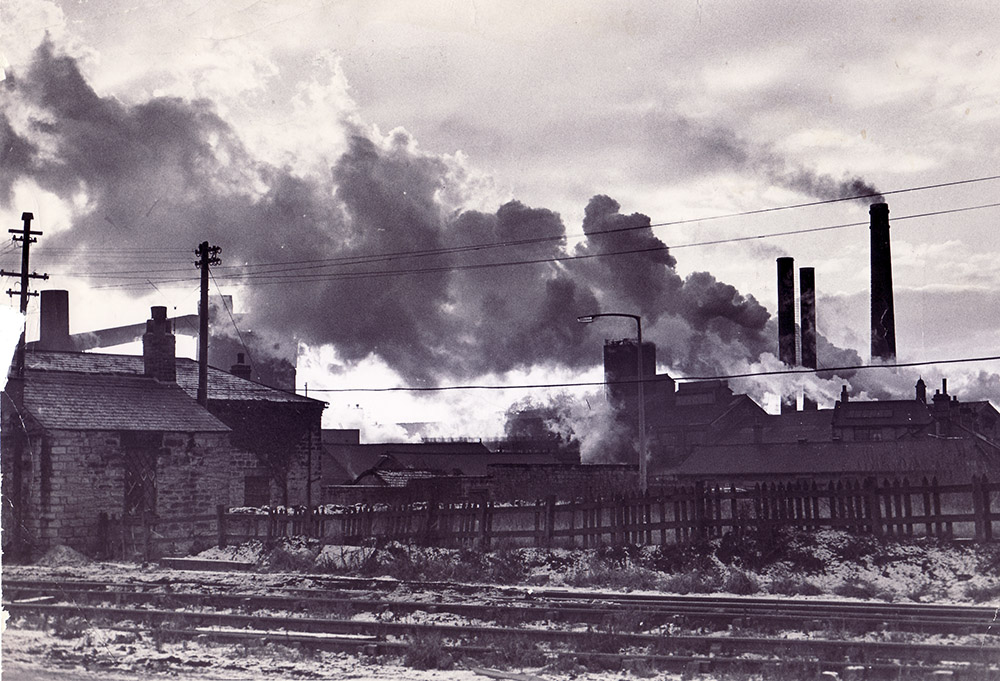 ---
In 1937, Sheffield – the Steel City – was condemned by George Orwell as 'the ugliest town in the Old World'. The novelist expressed his distaste in his book The Road to Wigan Pier.
---
"It has a population of half a million and it contains fewer decent buildings than the average East Anglian village of five hundred. And the stench! If at rare moments you stop smelling sulphur it is because you have begun smelling gas. Even the shallow river that runs through the town is - usually bright yellow with some chemical or other."
George Orwell
---
---
Seeing more clearly
Fast forward 95 years and for many, usually those who haven't visited the city, Orwell's damning description still stands. Sheffield remains in their minds eye a gritty northern city which is still suffering from the rapid decline of the iron and steel industry – a place which certainly won't be winning any beauty contests.
But they are wrong.
Sheffield is far from just the grim, downtrodden backdrop to a successful 1997 film about six unemployed stripping steelworkers.
By contrast, the city is leafy, smog-free and easy on the eye. Not only does it have the largest population of trees per person in the whole of Europe (two million trees), but more than a third of Sheffield lies within the stunning Peak District National Park – the only city in fact to have a national park within its boundaries.
Investment and innovation, by the local council and the city's two universities, has not only transformed the city's cosmetic appearance from the smoke-clogged streets that Orwell once visited; it has also put Sheffield at the forefront of yet another revolution – this time a sustainable one.
---
For many people Sheffield conjures images of steel mills and workshops but these days our Advanced Manufacturing Research Centre (AMRC) and Nuclear Advanced Manufacturing Resarch Centre (NAMRC) are at the centre of global research and development into low carbon products and processes.
---
A sustainable revolution

Today the Steel City, which is steeped in industrial heritage, is forging ahead to tackle and provide inventive solutions to some of the world's biggest environmental problems.
Scientists from the University of Sheffield will join experts from more than 190 countries gathering in Paris this week (30 November - 11 November 2015) to share their expertise in order to help world leaders and policy makers fashion an international deal on climate change.
Leading experts from the University of Sheffield's Grantham Centre for Sustainable Futures will be taking to the stage at the conference to discuss their ground breaking research looking at the importance a climate-smart agri-food system.
"There can be no life without soil and no soil without life; they have evolved together."

Charles E Kellogg, USDA Yearbook of Agriculture, 1938
They believe the solution is not just ambitious, pie in the sky thinking. Instead, the answers to tackling climate change and its devastating consequential effects lie beneath our feet – in the soil.
"The world's soils have been dangerously degraded by decades of carbon-based intensive agriculture. A failure to act quickly could trigger food shortages around the world, with knock on effects in increased mass migration, political and social instability and conflict," said Duncan Cameron, Professor of Plant and Soil Biology.
"The current system of agriculture intensification, which consumes five per cent of the world's natural gas and two per cent of its energy, is not sustainable.
"Even at current levels of intensification, the yields of a number of key crops have been flat lining for the last 15 years. The model doesn't work."
This stark message may seem bleak but scientists believes the answer could lie in a second agrarian revolution.
"Soil is lost rapidly but replaced over millennia and this represents one of the greatest global threats for agriculture.

Professor Duncan Cameron

Professor Cameron, who is also Co-Director of P3 - the University's Plant, Production and Protection Translational Research Centre, and his team have discovered that elite modern crops, which are optimised to have chemical control of pests and diseases as well high nutrient inputs, have lost their natural partnerships with microbes which extract complex nutrients from the soil and build up their defences against natural enemies.
"Combining the lessons of agriculture history with the insights of modern biotechnology is the key to reversing the lethal degradation of the world's soil base, which is now threatening mankind's ability to feed a growing global population," said Professor Cameron.
"The second agrarian revolution offers a way of restoring the health of our soils by weaning farmers off the addictive cocktail of inorganic fertilisers, pesticides and herbicides that are destroying the resilience of our crops.
"Our 19th century farming ancestors had little access to artificial fertilisers, and consequently had to manage the soil well. The combined application of manures and the rotation of annual crops with grass and nitrogen-fixing legume over crops recharged soil carbon and nutrients as well as rebuilt the soils physical structure.
"While this method is still practised on organic farms, the yield is too low to be able to sustain a growing global population. But a combination of the lessons of history with the benefits of modern technology, could provide a sustainable model of intensive agriculture."
According to the Sheffield experts, re-engineering the farming system would lead to less reliance on fertilisers and pesticides, and less irrigation, creating a safety net around these finite natural resources.
But it isn't an easy job. Without political backing and a willingness to incentivise changes in farming practice and behaviour, progress is unlikely.
Colin Osborne, Professor of Plant Biology in the Department of Animal and Plant Sciences and Associate Director of the Grantham Centre, said: "To facilitate such a wholesale redesign of the agricultural system, we need to assess the potential scientific, economic, cultural and political impediments to this happening, and resolve the potential benefits of this redesign for sustainability.
"In doing so we can create a soil fit for future generations, reducing our dependence on energy-intensive and non-renewable inorganic fertiliser supplies as well as reducing pollution in water courses as a result of fertiliser runoff."
This pioneering research project was nurtured by Sheffield's Grantham Centre for Sustainable Futures which brings together a powerful collection of interdependent, multidisciplinary teams. Their research is breaking new ground in finding solutions to the grand challenges of climate change, food and energy security, water scarcity and environmental resilience.
"It is crucial that scientists take more career risks and sound a more realistic, more desperate, note on the global-warming problem. Younger scientists are obsessed by thoughts of tenure, so it is probably up to older, senior and retired scientists to do the heavy lifting. Be arrested if necessary. This is not only the crisis of your lives – it is also the crisis of our species' existence. I implore you to be brave."

Jeremy Grantham, Nature, 2012
Reprinted by permission from Macmillan Publishers Ltd: Nature (491, 303), copyright (2012)
The Centre was launched after the University was awarded £2.6 million from Jeremy Grantham – a world-renowned investment manager and co-founder, with his wife Hanne, of the Grantham Foundation.
Professor Peter Horton, Emeritus Professor of Biochemistry and Associate Director of the Grantham Centre said: "We know that big challenges such as sustainable food production will not be met by research within a single discipline.
"That's why we are so passionate about the integration of science, engineering and social science here at Sheffield.
"By creating teams like this we can not only identify the problems, we can also design the sustainable solutions."
Director of the Grantham Centre, Professor Tony Ryan, believes the Centre in Sheffield is the 'perfect storm' to tackle the most pressing global challenges of our time.
"People talk about the perfect storm. This is the perfect place for the perfect storm as we have the right researchers in one place," said Professor Ryan.
"We live in a world where resources are being consumed faster than they are being put back. We have a growing population so more mouths to feed, and an economy to sustain with energy."
---
---
"At Sheffield we are optimistic about the development of a sustainable future. We relish challenges because they provide us with the opportunities to discover solutions."
Professor Tony Ryan

---
---
A breath of fresh air
But a bright future is not just about crops and agriculture transformations. Imagine being able to suck pollution out of the air, like a vacuum cleaner slurping away the dust and leaving clear, uncontaminated skies for future generations.
This is exactly what Professor Ryan and his team have masterminded, creating a pollution busting formula pioneered to purify the air.
The innovative catalytic solution removes harmful nitrogen oxide from the air, dramatically cutting pollution caused by cars and other pollutants.
The formula has already been used in a unique collaboration with the London College of Fashion to create clothes which clean the air while they are worn, and also to create the world's first air cleansing poem – In Praise of Air.
It might look like an ordinary poster but what you can't see are the microscopic pollution-eating particles which are tirelessly filtering the air around us.
In Praise of Air, written by award-winning writer Simon Armitage, Professor of Poetry at the University of Sheffield, is printed on material measuring 10m x 20m – the height of five double decker buses. It is coated with tiny particles of titanium dioxide which use sunlight and oxygen to react with nitrogen oxide pollutants and clean the air.
Displayed in the centre of Sheffield on one of the busiest routes into the city, the catalytic poem has helped to absorb the pollution from 11,580 cars since it was erected back in May 2014.
Its success has now inspired the potential roll out of catalytic flags to help reduce pollution at petrol stations. In the future, as scores of gas guzzling cars idle in petrol forecourts, catalytic flags could be secretly absorbing their emissions.
Professor Ryan said: "If thousands of people in a typical town used the additive, the result would be a significant improvement in local air quality.
"This additive creates the potential for community action to deliver a real environmental benefit that could actually help to cut disease and save lives. In Sheffield, for instance, if everyone washed their clothes in the additive, there would be no pollution problem caused by nitrogen oxides at all."
| | |
| --- | --- |
| Video: Watch Simon Armitage perform 'In Praise of Air' | Video: Watch 'In Praise of Air' being installed |
---
Powering the world
---
Reducing fossil fuel dependency will be one of the most prevalent issues on the COP21 agenda for world leaders.
Just like the Industrial Revolution, Sheffield's collaboration and contribution to a sustainable future has already made an impact across the globe.
Experts from Energy 2050, one of the UK's largest energy research institutes based at the University will fuel debates surrounding the ultimate aim of the conference – to establish a successor agreement to the Kyoto Protocol on climate change to keep global warming below two degrees Celsius.
The leading Sheffield researchers will provide vital information on issues which are constantly hitting the headlines and are also a great source of concern for world leaders such as scaling up investment in low-carbon technology.
The conference is also an opportunity to give delegates an invaluable insight into a pioneering international project which is already meeting the challenge of reducing fossil fuel dependency in a remote corner of India.
In an isolated village in West Bengal electricity was unreliable at best and not existent at worst. For the majority of residents, flicking on a light switch so their day didn't end abruptly after dusk was a distant dream. However, for researchers at Energy 2050 less advanced developing economies offer opportunities for new energy development.
Dr Mark Walker, who is one of 120 researchers within Energy 2050, is part of a multinational team drawn from three UK universities and three Indian universities working with tribal people in West Bengal to develop a sustainable energy system based on energy from waste biomass and a novel solar photovoltaic technology.
The project, which is part of an India-UK research programme known as Bridging the Urban-Rural Divide, aims to connect rural people to a localised power supply using an integrated technology they are trained to operate and maintain.
"More than 400 million people in India currently have little or no electricity," said Dr Walker who continues to work on the project in West Bengal.
"The villagers in this part of the world are employed clearing local lakes and woodlands of weeds and other plant material.
Image gallery: Dr Mark Walker from Energy 2050 working with the local community in a rural village in West Bengal
"This, along with locally collected food waste is perfect raw material for anaerobic digestion, a technology that is being increasingly used throughout India.
"Our challenge has been to make these systems more effective, and to integrate them into an electrical energy system. Achieving this involves process modelling so the system can be designed to cope with sudden changes in demand."
The electricity will be used to satisfy the domestic needs of villagers, but will also provide lighting for streets and communal areas, as well as power to a local medical centre and school.
"Our solution is designed specifically for this village, but we want to know how we can modify this in a way that allows us to use it across a much wider population," continued Dr Walker.
"We are not just walking away from this project once the plant is installed. We will be monitoring it remotely to see how it performs, and using this information to improve the design for future use in other communities.
"The project is breaking the traditional boundaries among the renewable energy systems, including concentrating photovoltaic (CPV), biomass and hydrogen generation and storage."
The UK is committed to reducing its greenhouse gas emissions by at least 80 per cent by 2050, but that target will only be achieved by transforming the way energy is supplied and used.
Researchers at Energy 2050 are leading the way in exploring how the country, and the rest of the world – just like the remote village in West Bengal – can move to a secure affordable low-carbon energy system in just 35 years.
"We go beyond traditional university research boundaries to deliver industry and policy relevant innovation. We work with companies and government to de-risk investment in energy technologies to deliver cheaper, secure and clean energy.

Jon Price, Energy 2050

Jon Price, the University's Director of Energy Innovation and Knowledge Exchange recognises the gravity of the challenge.
"As countries move away from fossil fuels, they will need a greater range of energy technologies, with smarter grids and networks," he said.
"At Energy 2050 we look at both the individual technologies and also how these technologies interact and integrate.
"Our energy systems will grow more complex in the years ahead.
"We are working hard to help governments and companies understand the full energy system, not just parts of it.
"We have world-class innovation facilities to test new energy technologies; prototyping expertise to accelerate the process from blueprint to market; and advanced engineering and manufacturing understanding to reduce the cost and time of making components.
"In Sheffield we are accelerating world-leading research in areas which are vital for future sustainability over the next decade."
---
---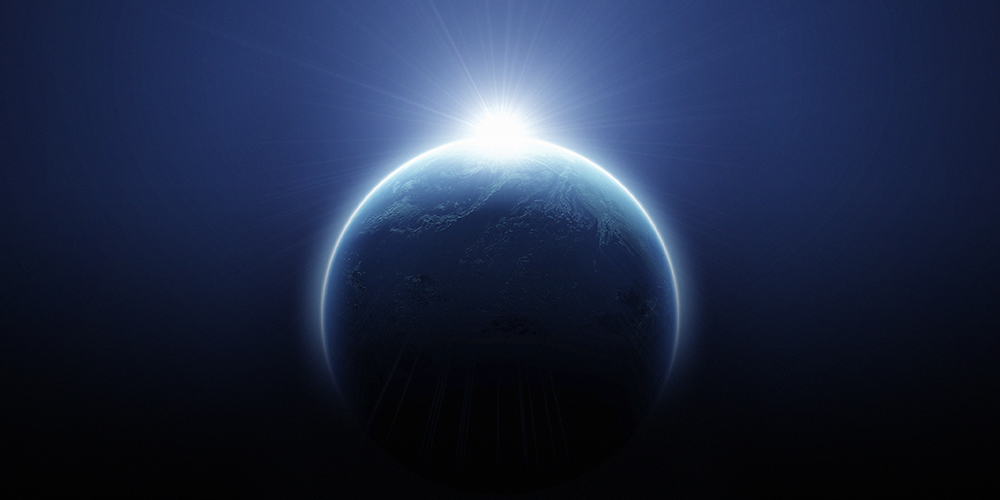 ---
A brighter future
---
As the planet gradually begins to wake up to the devastating effects that climate change could and will have on our world, scientists from across the globe are united in one goal - to protect Earth for future generations before it's too late.
That is why COP21 will be a historical event which sees scientists, along with world and religious leaders, come together to address the slow path to sustainability we are currently on and identify ways to accelerate pioneering solutions, like those being developed at the University of Sheffield.
The University, based in the once pollution-clogged city which churned out heavy industry, is now striving and already succeeding not only to pursue cutting-edge research, but to do so in a way that translates this knowledge into real world solutions to real world problems.
With the eyes of the world on Paris, the research projects being developed in the famed Steel City in a small corner of South Yorkshire will provide a much needed glimpse of hope to a brighter future.
---
Activity map
Explore our map about the University's sustainability and environmental research
Find out more
Energy2050 is one of the UK's largest energy research institutes. Based at the University of Sheffield, we have over 120 academics and more than 250 PhD students undertaking energy research and innovation.
The Grantham Centre for Sustainable Futures is an ambitious and innovative collaboration between the University of Sheffield and the Grantham Foundation for the Protection of the Environment.
Plant Production and Protection (P3) is a centre of excellence for translational plant and soil science encompassing the breadth of plant and soil science expertise within the University of Sheffield.