University of Sheffield strengthens links in the USA
The University of Sheffield's Vice-Chancellor Professor Sir Keith Burnett is visiting the USA this week as part of ongoing work with key research partners and to meet senior alumni.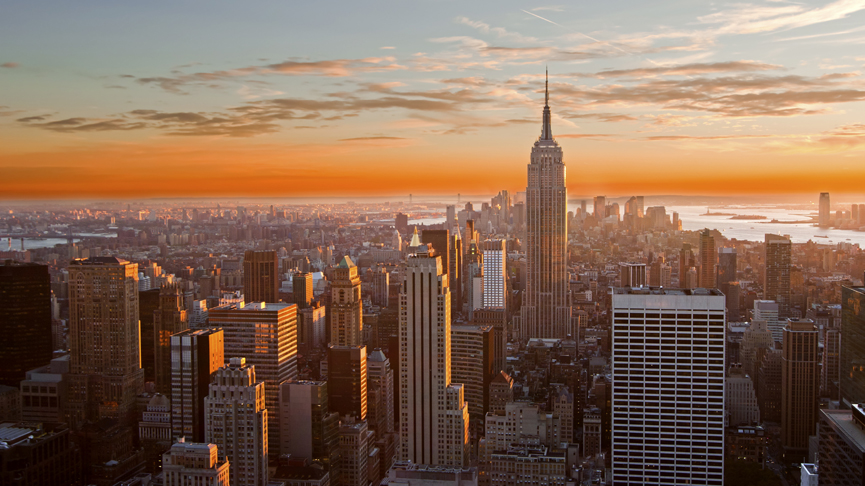 ---
Professor Sir Keith Burnett will meet leading academics and policy makers at the University of Pennsylvania and the Brookings Institute in Washington to discuss Sheffield's pioneering work to establish the first Advanced Manufacturing Innovation District in the UK.
The US visit will also include the annual meeting of the University of Sheffield in America Board, which is led by Sheffield Chemistry graduate and Nobel Prize-winner Professor Sir Richard Roberts.
The University of Sheffield in America charity provides significant grants to the Sheffield Institute of Translational Neuroscience (SITraN) which is pioneering new treatments for Motor Neurone Disease and related neurological conditions. The charity also helped establish the University's Grantham Centre for Sustainable Futures, set up thanks to a £2.6 million donation from Sheffield alumnus Jeremy Grantham and his wife Hanne.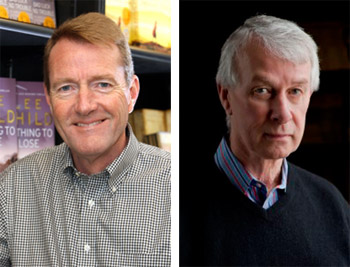 The charity was set up in 2004 to help former students in the USA stay connected with Sheffield, make new links and connections with each other, and support their University.
In addition to its work with leading research in key areas of challenge it has offered scholarships for students and fellowships for early career researchers. Last year the University of Sheffield in America raised and awarded around $625,000.
The University has 3,500 alumni in the USA, including American citizens who came to study in Sheffield and expatriate British graduates who went on to build their careers and lives in the USA. Currently, more than 100 students from the US are studying in Sheffield and Sir Keith will be accompanied on the visit by Deputy Vice-Chancellor Professor Shearer West, who is herself originally from the US.
During his visit, Sir Keith will meet Jonathan Stone, a founder of SITraN, whose father Hyman Stone was an alumnus of the University (LLB, 1923) and the first elected president of Sheffield's Students' Union and Professor Louise Harpman the architect and academic who visited the University in February to deliver a lecture to the School of Architecture.
The Vice-Chancellor will also have discussions with Sheffield law graduate Jim Grant, better known by his pseudonym Lee Child, the worldwide bestselling crime author behind the Jack Reacher novels. Jim has visited Sheffield on several occasions including to award 50 'Jack Reacher Scholarships'.
Jim will be the guest of honour and speaker at a 2016 American Alumni Reunion in New York on Saturday 21 May 2016, which will kick of a series of events around the world celebrating the University's Charter Day – marking 111 years since the University was founded by Royal Charter in 1905.
---
Additional information
The University of Sheffield
With almost 27,000 of the brightest students from over 140 countries, learning alongside over 1,200 of the best academics from across the globe, the University of Sheffield is one of the world's leading universities.
A member of the UK's prestigious Russell Group of leading research-led institutions, Sheffield offers world-class teaching and research excellence across a wide range of disciplines.
Unified by the power of discovery and understanding, staff and students at the university are committed to finding new ways to transform the world we live in.
Sheffield is the only university to feature in The Sunday Times 100 Best Not-For-Profit Organisations to Work For 2016 and was voted number one university in the UK for Student Satisfaction by Times Higher Education in 2014. In the last decade it has won four Queen's Anniversary Prizes in recognition of the outstanding contribution to the United Kingdom's intellectual, economic, cultural and social life.
Sheffield has five Nobel Prize winners among former staff and students and its alumni go on to hold positions of great responsibility and influence all over the world, making significant contributions in their chosen fields.
Global research partners and clients include Boeing, Rolls-Royce, Unilever, AstraZeneca, Glaxo SmithKline, Siemens and Airbus, as well as many UK and overseas government agencies and charitable foundations.
For further information, please visit www.sheffield.ac.uk
Contact
For further information please contact:
Hannah Postles
Media Relations Officer
University of Sheffield
0114 222 1046
h.postles@sheffield.ac.uk