Comment: Why Boeing chose Sheffield
As Boeing ceremonially breaks ground at the site of its first manufacturing facility in Europe, Sir Keith Burnett explains how we got here and what it means for the UK.
Why Boeing chose Sheffield
by Professor Sir Keith Burnett, President and Vice-Chancellor of the University of Sheffield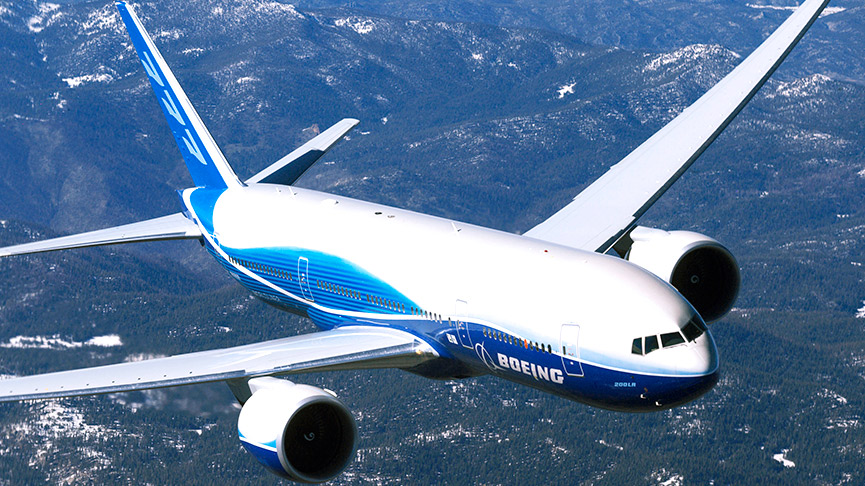 Today Boeing made an extraordinary statement.
The world's largest aerospace and communications company began construction on its first ever manufacturing facility in Europe, supporting global growth and competitiveness for the world's largest aerospace company and enabling access to UK talent and capability.
And where is this facility? In a joint venture with its capability in Oregon in the USA, Boeing has chosen to develop Boeing Sheffield.
But it isn't the first time Boeing has made a commitment to the manufacturing north. Long before this government talked about industrial strategy or the Northern Powerhouse, or our region grasped the concept of an innovation district, Boeing had friends in the north.
Areas such as Sheffield could play a crucial role in a new industrial revolution for the UK, one centred on science and innovation working hand in hand with industry.

Professor Sir Keith Burnett
It all began with a University of Sheffield engineering professor called Keith Ridgway and his friend and industrialist Adrian Allen. Ade was at the time Sale Director of Technicut, a specialist cutting tool manufacturer of the kind for which Sheffield was famous around the world. A supplier for Formula One, Ade was keen to gain commercial opportunities with the aerospace giant Boeing.
He also saw the impact of embedding world-class research in industry. A university PhD student worked in his factory and applied knowledge to productivity in ways which led to orders. An idea formed.
As Boeing sourced expertise globally, why couldn't the University work with the whole supply chain and Boeing to drive changes in quality and productivity? The University's Advanced Manufacturing Research Centre with Boeing was born. Working together on a membership model using industry-latest machines donated by supplier companies, the range of research available rapidly expanded.
As Boeing announced its Dreamliner, the AMRC expanded into composites. To initial skills in metals and materials were added expertise in virtual reality prototyping and design. An initial research centre became a campus. Five hundred engineers were joined by another 500-plus industry-sponsored apprentices working in a high-tech environment which would attract other manufacturers to collocate such as Rolls-Royce turbine blades for the Trent jet engine and McLaren supercars.
Today work which began on the derelict former Orgreave site – now filling with the very flashest research capacity – is being emulated around the world. A centre in Scotland, partnerships in Korea and even a collaboration with the Chinese space programme.
But the heart of operations remains in the north, in Sheffield and Rotherham. Today it has been adopted as the heart of the Local Enterprise Partnership's science and innovation strategy and an emerging innovation district driving economic renewal and opportunities.
Which is why all this really matters. Industrial strategy is not only about products and factories – however delighted we are that Boeing will produce parts for its Next-Generation 737, 737 MAX and 777 aircraft at Boeing Sheffield.
The actuation systems Boeing will make in the north will be used on the trailing edge of wings of all the models. But it is more than planes that will be given lift by this work.
Areas such as Sheffield could play a crucial role in a new industrial revolution for the UK, one centred on science and innovation working hand in hand with industry. Post-Brexit, we can only go out into the world if we have something the world needs. And we do. I am deeply proud that Boeing, McLaren and Rolls-Royce recognise that Made in Sheffield is a hallmark of quality for more than cutlery.
Boeing begins construction on its first European production facility in Sheffield
Boeing to open new manufacturing facility in Sheffield City Region