World-leading staff, an active and international student community, and an exceptionally diverse range of modules makes Sheffield one of the world's most exciting places to study philosophy.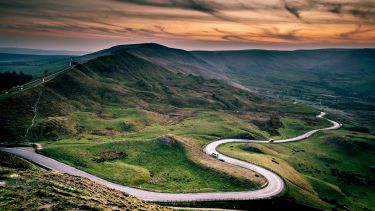 Off
Our department is a community, and we share the belief that our subject is vital when tackling a number of globally significant issues.
According to the Research Excellence Framework, we are in the top two in the country for quality of published work. We also scored 96% for student satisfaction in the 2019 National Student Survey, making us third in the Russell Group for Philosophy.
We are located on Victoria street, in the heart of campus. For more on how and where to find us visit our contact page.
Learning and teaching
We pride ourselves on our research-led teaching; our staff are among the best in the world at what they do. We aim to support, challenge and inspire students through high-quality teaching and an inclusive learning environment.
Our students develop analysis, presentation, teamwork and research skills, as well as the capacity to understand the views of others and to convincingly defend their own. The flexibility offered by our taught courses, as well as the interdisciplinary nature of the department, means our students are able to tailor their course to suit their interests.
We are taking steps towards reflecting on our current modules and incorporating perspectives into the curriculum that critically reflect on the ways that colonial histories have contributed to a distorted and unduly narrow 'traditional canon'. You can read more about this work here.
Our students have a crucial role in helping make decisions around how our department and our degrees are run. Find out more on our Departmental committees page. 
Equality, diversity and inclusion
We want the Department of Philosophy to be an equal, diverse and inclusive community. We have a number of initiatives through which we strive for this. You can find more information on our Equality, Diversity and Inclusion pages.
We follow the BPA/SWIP Good Practice Guidelines in order to create a welcoming environment for all philosophers. More information can be found on our BPA/SWIP guidelines page.
Green impact
As a department, we are committed to reducing our environmental impact as much as possible. In order to support this, we follow the BPA's guidelines for philosophers on environmentally responsible business travel. 
A global reputation
Sheffield is a research university with a global reputation for excellence. We're a member of the Russell Group: one of the 24 leading UK universities for research and teaching.