New Philosophy, Religion and Ethics BA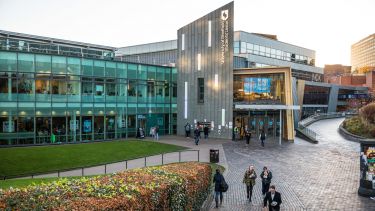 The Department of Philosophy is launching a new, exciting degree course in Philosophy, Religion, and Ethics (BA), for entry from 2019.
Professor Robert Stern, Director of Admissions for Philosophy, explains, "On this degree, you will deepen your understanding of philosophy, religion and ethics, and the questions they raise, here and now. This uniquely interdisciplinary degree offers a range of great courses, in all three areas."
Explaining how these fields relate to each other, Professor Stern said: "Our modules enable you to focus on religious issues from a range of perspectives - from philosophy of religion, to the relation between religion and ethics, to the sociology and politics of our religious practices, covering a range of faith traditions. You will have the chance to experience a variety of teaching styles and forms of assessment, and be taught by leading experts in Philosophy, and Ethics, as well as experts on religion in the faculty."
Be part of a vibrant, intellectual community
He also noted, "Our students are highly motivated and engaged, making Sheffield a vibrant intellectual community, while the training you will receive is an excellent preparation for a range of careers, as you will gain knowledge of different subjects across the Arts and Humanities curriculum."
Dr Minna Shkul, Director of Admissions for Philosophy, Religion and Ethics, commented on how this degree option enhances students' cultural agility: "Studying Philosophy, Religion, and Ethics together means casting a light of critical analysis on history, society, and culture, involving philosophical questions, ethical debates, as well as religious belief, in all its diversity. We examine religious, ethnic, and cultural traditions, and scholarship from different global contexts, which gives students a more inclusive education."
What benefits does the interdisciplinarity of this course provide?
Dr Shkul says "Interdisciplinary study gives students an enhanced knowledge and a better academic toolkit, as we bring together philosophy, ethics, history, literary criticism, cultural studies, and social sciences, examining ancient traditions, and contemporary issues, in different global contexts. It also benefits student experience, as this degree offers a more diverse learning experience, while you still have a great range of options. We also offer a greater range of assessments in addition to exams and essays to enhance learning experience: students undertake creative tasks, give presentations, do some fieldwork, or cultural analysis, design posters, enhance their IT skills, and develop a range of fantastic skills relevant to different careers, and confidence in their abilities."
Explore the University
Discover what sets Sheffield apart at our next on-campus open day.