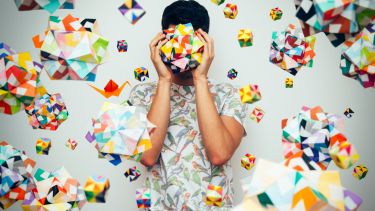 ---
Description
An interdisciplinary day exploring the nature of imagination and its role in research and learning. The day will consist of reading group sessions with a main focus on philosophy but spanning across other research areas such as art, history, psychology and literature. Each session will start with a 10 minute response to the paper from a participant. 
We welcome researchers, artists, staff, postgraduates and undergraduates to attend in a safe environment where everyone can feel comfortable contributing to the discussion.
10.00 – 11.15: Amy Kind, 'Imagining Under Constraints'
11.15 – 11.45: Tea Break
11.45—13.00: Robert Hopkins 'Imaging the Past: On the Nature of Episodic Memory'
13.00—13.45: Lunch (provided)
13.45—15.00: L.A. Paul, 'What You Can't Expect When You're Expecting'
15.00—15.30: Tea Break
15.30—16.30: Emma Cocker, 'Tactics For Not Knowing: Preparing for the Unexpected'
The workshop is sponsored by the White Rose. Subsidies for travel costs from outside Sheffield may be available.
It is free to attend the workshop, but please email ablomqvist1@sheffield.ac.uk to register by 14 May. It is possible to attend for half of the day or only one session if desired.
If you are interested in responding to a paper, please also email ablomqvist1@sheffield.ac.uk by 7 May. Indicate which paper you wish to respond to, and provide a short 200 word summary of your response. We'd be very happy to have participants relating their papers to their own research in their responses.
Events at the University
Browse upcoming public lectures, exhibitions, family events, concerts, shows and festivals across the University.