Schools' Physicist of the Year Awards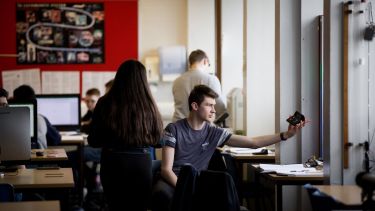 Monday 21 June 2021
We are pleased to host the Sheffield School Physicist of the Year Awards, proudly sponsored by the Ogden Trust, to celebrate the talent of exceptional physics students from across the region.
The event is open to Year 10 and Year 6 students and is by teacher recommendation. All award winners will receive a prize and a certificate. Teachers are invited to select one student they wish to nominate for each year group.
Across the UK, 25 School Physicist of the Year events take place annually, with more than 600 students recognised for their achievement and effort in physics.
To recommend a student for an award please complete the form using the link below. Once we have received your nomination we will contact you with a formal notification of the award and invitation to the online awards ceremony to pass on to your chosen student.
The deadline for nominating students is Monday 7th June 2021. We will celebrate the winners via an online platform on Monday 21st June at 5pm. All winners will receive their prize and certificates through the post.