Professor Genevieve LeBaron
Department of Politics and International Relations
Professor of Politics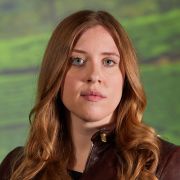 Elmfield Building
Full contact details
Professor Genevieve LeBaron
Department of Politics and International Relations
Elmfield Building
Northumberland Road
Sheffield
S10 2TU

Profile

Genevieve LeBaron is Professor of Politics in the Department of Politics and International Relations*. 

*Please note Professor LeBaron is on leave from Departmental duties from September 2021-2024 while she undertakes a Leverhulme Major Research Fellowship.

Her research draws from international theory in order to understand forced labour and labour standards in the global economy. Based on original research gathered through field-based methods including ethnography, surveys, interviews, and supply chain mapping, her research investigates the vital role of forced labour in contemporary business, exploring why and how it emerges and the reasons for its resilience. She is particularly interested in how the changing nature, power, and ownership structure of corporations is impacting labour standards in the global economy. She also researches the effectiveness of corporate social responsibility and state-based regulation in combatting forced labour in supply chains. 

Genevieve's research has attracted international recognition within and beyond academia. She was elected to the College of the Royal Society of Canada in 2020 and has received several prizes, including the British Academy's Rising Star Award, UK ESRC Future Research Leaders fellowship, and multiple best paper awards. She has been included in the 2018 UK Top 100 Corporate Modern Slavery Influencers and the 2017 global Top 100 Human Trafficking & Slavery Influence Leaders lists, alongside world leaders from the UK and US governments and industry leaders from companies like Apple and Ford. Her research has been covered widely in the media, including by The New York Times, Financial Times, Forbes, The Guardian, The Economist, and the BBC.

She has successfully completed research grants from the UK Economic and Social Research Council (ESRC); British Academy for the Humanities and Social Sciences; British Academy / UK Department for International Development (DFID); Ford Foundation; Social Sciences and Humanities Research Council of Canada (SSHRC); Global Challenges Research Fund (GCRF); and Joseph Rowntree Foundation, amongst others.

Genevieve joined the University of Sheffield as Vice-Chancellor's Fellow in 2013. Prior to that, she was a Canadian Social Sciences and Humanities Research Council (SSHRC) Postdoctoral Fellow at the Liu Institute for Global Issues at the University of British Columbia. She has held visiting positions at around the world, including at Yale University, the International Labour Organization in Geneva, the University of California, Berkeley, Osgoode Hall Law School, and Sciences Po, Paris.

In 2015-2016, she held the prestigious Human Trafficking and Modern Day Slavery Fellowship at the Gilder Lehrman Center for the Study of Slavery, Resistance, and Abolition, part of the MacMillan Center at Yale University, and continues to lead the Yale Modern Slavery Working Group, based at the Center.

Further information about Genevieve can be found at genevievelebaron.com
Research interests

Genevieve's work is at the forefront of the emerging evidence base on forced labour, human trafficking, and slavery in the global economy. Since 2008, she has been investigating the business of forced labour, and its role and dynamics within domestic and global supply chains.

Watch: a short documentary of Professor LeBaron's research commissioned by Yale University

Watch: Dr LeBaron interviewed on The MacMillan Report
Publications

Books

Journal articles

Chapters

Other
Research group

I currently supervise the following PhD students*:

Remi Edwards: Beyond Corporate Social Responsibility: Exploring the Power of Worker-Driven Alternatives to Address Modern Slavery in Global Value Chains [ESRC funded]

Charline Sempere: Why Are Women Workers More Vulnerable to Forced Labour? [ESRC funded]

Ed Pemberton: The Domestic Politics of Global Consumption [second supervisor]

*Please note Professor LeBaron is not taking on new PhD students during her Leverhulme Major Research Fellowship (September 2021-2024).
Teaching activities

At the University of Sheffield, I have taught courses on global political economy, gender and the global labour market, including: Business, Labour and Migration (POL 6609); Forced Labour, Human Trafficking and Slavery in the Global Economy (POL 3159); The Political Economy of Globalisation (POL 612); and Gender in the Global Political Economy (POL3145).

Before moving to Sheffield, I have taught courses in international political economy, international relations, business, and labour studies at Yale University, York University (Toronto), and Simon Fraser University.
Professional activities

Winner, Best Paper Award, Academy of Management Conference 2018.
Winner, Best Business Ethics Paper Award, Academy of Management Conference 2018.
Reference Group, United Nations knowledge platform, Delta 8.7.
British Academy Rising Star Engagement Award (2015-2017).
ESRC Future Research Leader (2016-2019).
Visiting Research Fellow, Special Action Programme to Combat Forced Labour, International Labour Organization (2015).
Yale University Modern Slavery and Human Trafficking Fellow (2015-2016).
Development Board Member, Social Responsibility Alliance.
Reviewer for publishers including Oxford University Press, Duke University Press, Cambridge University Press, Polity, Zed Books.
Reviewer for funding bodies including the European Commission, UK Economic and Social Research Council, Canadian Social Sciences and Humanities Research Council.