Professor James Wilsdon
Department of Politics and International Relations
Digital Science Professor of Research Policy, Department of Politics
Director, Research on Research Institute (RoRI)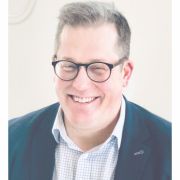 Profile

I am an interdisciplinary social scientist who works on the governance and management of science and research, and the relationship between evidence and decision-making. Over my career, in addition to academic posts at the universities of Sheffield, Sussex and Lancaster, I've worked in public policy, think tanks and at the UK's national academy of science.

Since 2016, I've been based at the University of Sheffield, where I am now Digital Science Professor of Research Policy and Director of the Research on Research Institute (RoRI) - an international consortium of research funders, academic institutions, and technologists working to champion transformative and translational research on research. Co-founded by the Wellcome Trust, the universities of Sheffield and Leiden, and Digital Science, RoRI will analyse research systems and experiment with decision and evaluation data, tools and frameworks, in order to advance more strategic, open, diverse and inclusive research.

I am also vice-chair of the International Network for Government Science Advice (INGSA), which was set up in 2014 to share good practices and build capacity for evidence-informed decision making, and now has over 4500 members from 90+ countries.

In 2015, I was elected a fellow of the Academy of Social Sciences, and I now chair its Policy Working Group. I am also a founding member of the Forum for Responsible Research Metrics, and a member of the British Academy's Higher Education Policy Development Group, the Sciencewise advisory group, and the Civil Service Policy Profession's Academic Engagement steering group.

From 2013 to 2017, I led the UK's Campaign for Social Science, and from 2014-2015, I chaired an independent government review of the role of metrics in the management of the research system, published as The Metric Tide. I subsequently chaired an expert panel on Next Generation Metrics for the European Commission. I also directed the ESRC's Nexus Network, a £1.7m initiative to link research and policy on food, energy and water.

Previously, I worked as professor of science and democracy in the Science Policy Research Unit (SPRU), University of Sussex (2011-15); director of science policy at the Royal Society, the UK's national academy of science (2008-11); head of science and innovation at the think tank Demos (2001-08); senior research fellow at Lancaster University's Institute for Advanced Studies (2006-08); senior policy adviser at Forum for the Future (1997-01); and special adviser to the UK Sustainable Development Commission (2000-01).

I also contribute regularly to the media, and co-edit the Political Science blog on science policy, hosted by the Guardian from 2013-2018 and now at *Research. I'm on the editorial advisory panel of the open access journal Palgrave Communications.
Research interests

My research interests include:

research on research and meta-research – particularly into systems of funding, evaluation and assessment;
science and research policy in the UK, EU and internationally;
public engagement, equality, diversity and inclusion in research cultures;
evidence in decision-making and the politics and practice of scientific advice.

I'm a strong supporter of open access, and aim whenever possible to publish my own work in OA formats. I'm also on the editorial advisory panel of Palgrave Communications, a leading interdisciplinary open-access journal for the social sciences.

Key projects

Currently, I am working on four projects:

1. Research on Research Institute (RoRI)

Policymakers, funders and universities worldwide are grappling with how to manage and support more dynamic, diverse and effective research systems. There is a need for more rigorous analysis of how these systems are performing, and a willingness to test new approaches and learn from elsewhere. Co-founded by the Wellcome Trust, the universities of Sheffield and Leiden, and Digital Science, the RoRI consortium will undertake transformative and translational research on research (also known as meta-research, science of science or meta-science). By analysing research systems and experimenting with decision and evaluation data, tools and frameworks, we aim to advance more strategic, open, diverse and inclusive research.

Launched in October 2019, RoRI will be based for an initial two-year incubation phase at Wellcome's offices in London. The consortium has five objectives:

To support, expand and build capacity for interdisciplinary, mixed-methods research on research (RoR) in the UK and internationally;
To connect academic capabilities to the data and analytical resources of Wellcome, Digital Science and RoRI's wider consortium of strategic partners;
To co-design, experiment and apply new tools, indicators, funding modes, prioritisation and evaluation frameworks;
To critically evaluate RoR methods and support engagement with data and evidence about research systems by decision-makers and society;
To create an independent space for learning, networking and collaboration between researchers, policymakers, funders & technologists.

2. International Network for Government Science Advice (INGSA)

INGSA was set up in 2014, to provide a forum for policymakers, practitioners and researchers to share experiences, build capacities, and develop new approaches to the use of scientific evidence in informing policy at all levels of government. INGSA's secretariat is based at the University of Auckland in New Zealand. At Sheffield, I coordinate INGSA's knowledge hub, which undertakes comparative research, case studies and other activities to support the INGSA network as it grows.

3. S4D4C – Using Science In/For Diplomacy For Addressing Global Challenges

This 3-year, €2m EC/Horizon 2020-funded project is exploring the changing role of scientific evidence and advice in European diplomacy, in addressing shared global priorities such as climate change, global health and the UN's Sustainable Development Goals. Led by the Centre for Social Innovation (ZSI) in Vienna, the University of Sheffield is one of ten partners from across Europe which together form the S4D4C consortium.

4. ASPECT - A social sciences platform for entrepreneurship, commercialisation and transformation

I am the University of Sheffield's academic lead in a new £5m consortium, set up to promote business engagement and entrepreneurship from social science research. Supported by Research England's Connecting Capability Fund and led by the LSE, ASPECT is a novel collaboration between leading universities and businesses to develop the commercial potential of social sciences. It aims to bring together the best social science ideas with leading businesses and entrepreneurs to create new products and businesses which can solve pressing social challenges and improve productivity, key aims of the UK's Industrial Strategy.
Publications

Journal articles

Conference proceedings papers

Reports

Working papers
Research group

I would be pleased to hear from prospective PhD students, particularly those looking to work on: the politics of scientific advice; evidence and expertise in policymaking; research on research; or the role of metrics in research management and governance.

Currently, I am co-supervising two Grantham Scholar PhD students: Kaisa Pietila and George Asiamah.
Teaching activities

I am one of the module leaders of the MA module on Analysing the Policy Process, which examines different stages of the policy process, and explores a range of theoretical and practical approaches to contemporary policymaking.