Professor Jan Selby
Department of Politics and International Relations
Chair in Politics and International Relations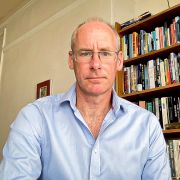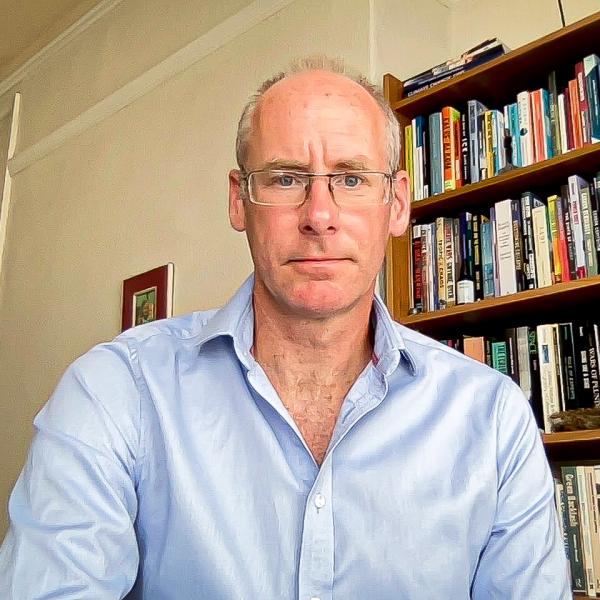 j.e.selby@sheffield.ac.uk
Elmfield Building
Full contact details
Professor Jan Selby
Department of Politics and International Relations
Elmfield Building
Northumberland Road
Sheffield
S10 2TU

Profile

Jan Selby joined the University of Sheffield in June 2020 as Professor of Politics and International Relations.

After completing a PhD in Sociology at the University of Lancaster (2002), Jan's first post was as a lecturer in Lancaster's Department of Politics and IR. After a short stint at Aberystwyth, he then moved to the Department of IR, University of Sussex, where he worked for 15 years (2005-20). He held several leadership positions at Sussex, including Head of Department (2007-09), Director of Research (2011-20), and Director of the cross-disciplinary Sussex Centre for Conflict and Security Research (2012-18).

Professor Selby's research and teaching focus on climate change, water and energy politics, though he also works periodically on themes in IR theory, and conflict, peacebuilding and development.
Research interests

My research focuses principally on climate change, water and energy issues, and their intersections with politics and power. I have worked extensively on West Asian and especially Israeli-Palestinian water politics (the subject of a 2003 monograph); on the conflict and security implications of climate change; and on the impacts of 'non-energy policies' on energy demand. Across this work, I use a political ecology lens informed by the historical materialist and post-colonial traditions, examining both the political consequences of, and responses to, environmental conflicts and crises, and their political (and political-economic) contexts and causes. My latest book, co-authored with and Gabrielle Daoust and Clemens Hoffmann, is 'Divided Environments: An International Political Ecology of Climate Change, Water and Security' (Cambridge University Press, 2022).

In the past I have also worked on various aspects of IR theory, and conflict, peacebuilding and development. This has included work on global governance (the subject of a 2003 co-edited volume); on the use and misuse of the work of Michel Foucault within IR; on the work of Edward Said; on militarism and International Relations (the subject of a 2012 book co-edited with Anna Stavrianakis); and on the 'myth of liberal peace-building' within peacebuilding research. My most recent edited book, with Synne Dyvik and Rorden Wilkinson, is 'What's the Point of International Relations?'

I have written on (and undertaken or overseen fieldwork in) Israel-Palestine, Syria, Cyprus, India-Pakistan, Cambodia, Sudan and South Sudan, the Lake Chad region, and the UK and US. I do not really have an area specialism but have worked most extensively on Israel-Palestine.
Publications

Books

Edited books

Journal articles

Chapters
Research group

I have supervised around 20 PhD projects to completion. I particularly welcome PhD proposals on topics related to climate change, water and energy politics, and in the broad areas of political ecology and environmental security.
Grants

Co-Investigator on Research Councils UK Research Centre,'The Dynamics of Energy, Mobilityand Demand' (DEMAND), leading £300K project on 'invisible energy policies' in the UK higher education and health sectors (2015-19).

Principal Investigator, Leverhulme Visiting Professorship with Yoav Peled, Tel Aviv University, £78K (2016-17).

Co-Investigator on European Commission Framework 7 collaborative project 'Climate Change, Hydro-Conflicts and Human Security' (CLICO), leading £260K project on Sudan, Cyprus and Israel-Palestine (2010-12).

Principal Investigator, ESRC New Security Challenges programme grant on 'The Political Economy of the Israeli-Palestinian and Indo-Pak Peace Processes', £45K (2005-06).
Teaching activities

I teach three modules:

Planet Politics - level 1 module
Water, Climate, Energy – level 3 optional module.
Global Politics of Climate Change – MA optional module.
Professional activities and memberships

I have done extensive policy, public and media engagement work, including research and/or evaluation work for UNICEF, the UN Food and Agricultural Organisation, the UK Government Office of Science, the UK Energy Research Centre, and the PLO. I regularly brief policy audiences on water and climate security issues, and my research has been extensively covered in the national and international media.

My 2013 analysis of Israeli-Palestinian water negotiation files provided the first documented evidenceof the Palestinian Authority formally consenting, under pressure, to an element of Israel's illegal settlement-building programme in the West Bank, and informed changes in Palestinian and international policy on the Israeli-Palestinian water conflict.