Dr Scott Lavery
Department of Politics and International Relations
Lecturer in Politics
Leverhulme Early Career Fellow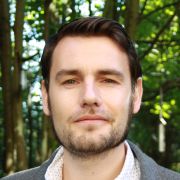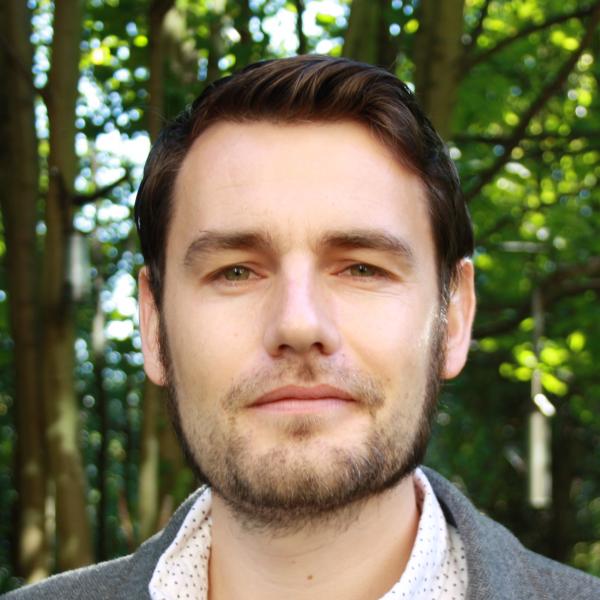 scott.lavery@sheffield.ac.uk
+44 114 222 8395
SPERI, Interdisciplinary Centre of the Social Sciences (ICOSS)
Full contact details
Dr Scott Lavery
Department of Politics and International Relations
SPERI
Interdisciplinary Centre of the Social Sciences (ICOSS)
219 Portobello
Sheffield
S1 4DP

Profile

Dr Scott Lavery became a Lecturer in the Department of Politics in September 2018. He is also a Leverhulme Early Career Fellow based at the Sheffield Political Economy Research Institute (SPERI), where he co-leads SPERI's 'Capitalism, Democracy and the State' research theme with Colin Hay. Dr Lavery completed an undergraduate degree at the University of Glasgow in Philosophy and Politics in 2009 before being awarded an MA in International Political Economy at the University of York in 2012. He completed his PhD thesis, entitled 'New Labour, the Coalition and Post-Crisis British Capitalism', at the University of Sheffield in 2016.

Dr Lavery's research sits at the intersection of international political economy, British politics and EU studies. In broad terms, his research examines the reconfiguration of advanced capitalist economies since the 2008 global financial crisis. In this regard, his research has examined post-crisis economic policy in the UK, labour markets, the political economy of Brexit, business power, state theory, international financial centres and the Eurozone crisis. His current Leverhulme project, 'Capitalising on the European Crisis: New Geographies of Economic Power in the EU', examines how European integration is being re-shaped in shifting global order.

Dr Lavery has published articles in numerous academic journals, including New Political Economy, Journal of European Public Policy, The British Journal of Politics and International Relations, Transactions of the Institute of British Geographers and Geoforum. His book, British Capitalism after the Crisis (Palgrave), was published in 2019. He is Deputy Convener of the British and Comparative Political Economy Specialist Group (PSA). Dr Lavery is the convener of the Department's MA course 'Capitalism and Crisis'
Research interests

Dr Lavery's research sits at the intersection of International Political Economy, EU studies and British politics and analyses processes of continuity and change in advanced capitalist states since the 2008 crisis. His research interrogates post-crisis shifts in economic policy, labour markets and regional economic development with a particular comparative focus on the UK and the EU.

Funded research projects

Capitalising on the European Crisis: New Geographies of Economic Power in the EU

The EU faces a number of deep crises, including a political crisis exemplified by 'Brexit' and protracted economic difficulties within the Eurozone. These challenges also create opportunities for sub-national economic blocs within member states. Through a series of comparative case studies, this project analyses (i) how rival financial hubs within EU urban centres seek to 'capitalise' on Brexit and (ii) how industrial clusters integrated into northern EU supply chains differentially benefit from imbalances within the Eurozone. The project accordingly advances a distinctive political economy account of the changing geography of financial and industrial power within an increasingly unstable European order.

Funded by The Leverhulme Trust (2018 – 2020).

Research areas

The international political economy after the 2008 crisis

Since the 2008 crash, advanced capitalist economies have been marked by both continuity and change. Unorthodox policies such as Quantitative Easing (QE) and sustained low interest rates have kept advanced economies afloat whilst regressive labour market policies and public sector retrenchment have passed the burdens of adjustment downwards. What distributional and political implications do these processes have? How are these dynamics re-shaping advanced capitalist states and societies? My research examines the changing configuration of economic and political power in the post-crisis global order.

British Capitalism after the Crisis

The 2008 crisis rocked British capitalism to its foundations. One decade after the crisis, we are still dealing with its consequences. Growth remains low, productivity is stagnant and volatile forms of post-crisis politics – exemplified by Brexit, the May government and Corbyn's Labour – have emerged. This strand of my research traces the emerging political economy of British capitalism after the crisis.

The political economy of Brexit

How do alternative EU financial centres such as Frankfurt, Paris and Dublin seek to benefit from Brexit? How have British business groups aimed to influence EU policy in the past and how does Brexit problematise this orientation? My current research addresses the key policy issue, as evidenced by my forthcoming publications on business strategy and Brexit and my research into rival financial centres to the City of London.
Publications

Books

Journal articles

Chapters

Book reviews

Conference proceedings papers
Research group

I am interested in supervising PhD students who work within the discipline of International Political Economy, broadly conceived. In particular, I'm interested in supervising PhD theses which apply a political economy perspective to any of the following topics: globalisation, British politics, the European Union, business power, economic geography, finance, labour markets, state theory.
Teaching activities

I am the convener of the MA course 'Capitalism and Crisis'. This course examines the origins and the fall-out of the 2008 financial crisis. It places the 2008 crash into its historical context, comparing it to the crises of the 1930s and 1970s, and arms students with the tools to analyse capitalist crisis theoretically, empirically and politically.

Teaching politics at the Department of Politics is a great privilege. Sheffield Politics students are undoubtedly amongst the best in the country and that is reflected in the high-quality discussions which we regularly hold in lecture theatres and in the seminar room. I see my role as facilitating a collective discussion on the 'big questions' of political economy research. 'What is capitalism?', 'Why does it regularly experience crisis?', 'What role does the state play in capitalist economies?', 'What is the future of capitalism?'

My teaching is research-led, which means my teaching is shaped by my own research agenda. 'Capitalism and Crisis' draws on my extensive research into post-crisis British economic policy, the Eurozone crisis, globalisation and state theory. In turn, discussions with students feed back into my own intellectual enquiries and scholarly outputs. I endeavour to create an open, pluralistic and inclusive teaching environment within which critical thinking and collective scholarly enquiry can flourish.