Emeritus, Honorary and Visiting Professors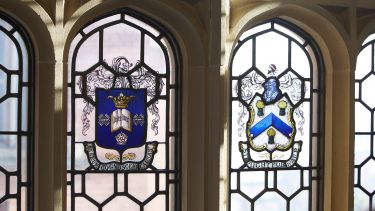 On this page:
---
Emeritus Professors
Simon Bulmer joined the Department in September 2007. He took an undergraduate degree in European Studies at Loughborough University (1972-75), a Masters in European Politics at Hull (1975-6), and then took his PhD at the London School of Economics on European Policy-Making in the Federal Republic of Germany. He was lecturer in the Department of Economics, Heriot-Watt University (1979-83), in European Studies at UMIST (1983-9) and then joined the Department of Government at the University of Manchester, where he was promoted to a professorship in 1995 and was Head of Department 2001-4. He was awarded a Jean Monnet ad personam professorship in 1999. He was Head of the Department of Politics and International Relations at Sheffield 2011-14 and is an Associate Fellow at SPERI. He became Emeritus Professor in July 2020.
Emeritus Professor Tony Payne
Professor Tony Payne joined the Department of Politics in 1985 and was promoted to Professor in 1993. He was Chairman of the Department between 1992 and 1995 and again between 1998 and 2001. He was the Director of the Political Economy Research Centre (PERC) from 1996 to 1999 and Co-Director from 2002 to 2004. He was Pro-Vice-Chancellor for the Social Sciences from June 2008 until August 2012. He then became one of the founding Co-Directors of The Sheffield Political Economy Research Institute (SPERI) and retained that role until July 2017.  Thereafter he was a Professorial Fellow in SPERI until his retirement at the end of July 2020.
Emeritus Professor Andrew Taylor
After reading Politics and Modern History at the University of Manchester (1972-75) Professor Andrew Taylor undertook postgraduate research and was awarded a PhD from the Department of Politics, University of Sheffield in 1982. He was appointed as a lecturer in politics at the then Huddersfield Polytechnic, later the University of Huddersfield, where he was successively senior lecturer, principal lecturer and then professor. He joined the department at Sheffield in January 2000 as Reader and in September 2004 he was awarded a personal chair.
Emeritus Professor Andrew Vincent
andrew.vincent@sheffield.ac.uk
At present Honorary Professor Cardiff University (2011- ); Professorial Fellow of the Collingwood and British Idealism Centre, Cardiff University; Fellow of the Royal Historical Society; Fellow of the Learned Society of Wales; previously Senior Research Fellow on several occasions in Australian National University; Visiting Professor at Chinese University Hong Kong; co-Director of the Political Studies Association British Idealism Specialist Group.
Formerly Director of the Political Theory and Ideologies Research Centre, University of Sheffield.
Author or co-author of ten books and three edited collections and over seventy articles in peer reviewed journals. Book publications, with presses such as Oxford, Cambridge, Blackwell and Edinburgh, include: Philosophy, Politics and Citizenship (1984), Theories of the State (1987), Modern Political Ideologies (1993, 3rd edition 2010), A Radical Hegelian: The Political and Social Philosophy of Henry Jones (1993) and British Idealism and Political Theory (2001); Nationalism and Particularity (2002); The Nature of Political Theory (winner of the Political Studies Association UK Mackenzie Book prize for best book published 2004); The Politics of Human Rights (2010); British Idealism: A Guide to the Perplexed (2011); Comparative Political Thought: Theorizing Practices (with Michael Freeden) (2012).
Present research on three research monographs focused on contemporary political theory, political ideologies and philosophical idealism.
---
Dr Shazelina Z. Abidin (Malaysian Foreign Service officer, and since April 2016, Undersecretary for Communications and Public Diplomacy at the Ministry of Foreign Affairs Malaysia)
Dr Shazelina is a veteran of bilateral and multilateral affairs in international relations. She has worked at both the embassy in Washington D.C. as political officer, and the Permanent Mission in New York as Minister-Counsellor in charge of General Assembly affairs and specialising particularly on the Sixth Committee (Legal Affairs).
Shazelina is a regular columnist for the New Straits Times, and sits on the International Advisory Board of the Asia Pacific Centre for the Responsibility to Protect.
Her areas of interest include international relations, particularly the UN, security studies, US foreign policy, and multilateral negotiations.
Shazelina holds a B.A. (Hons) from Queen Mary & Westfield College, University of London; an MSc. from Edinburgh University; and a PhD from the University of Sheffield.
Dr Sarita Panday
Global Challenge Fellow
Dr Panday worked as a Global Challenge Fellow in the Department of Politics and International Relations at the University of Sheffield. Her research would focus on issues of equity and inclusion in maternal and child healthcare among women from marginalised populations in rural Nepal. Using participatory research approaches such as participatory videos and participatory policy workshops, her research aims to bridge the gaps between policy and practice designed to improve healthcare for the marginalised.
---
Ms Linda McAvan
MEP since May 1998, representing Yorkshire and the Humber from June 1999. She is head of the European List for Labour 1999, 2004 and 2009 European Elections and the current Chair of the European Parliament Committee on International Development
Previously, she has acted as spokesperson for the Socialist Group Environment, Climate Change, Food Safety and Public Health (2009-2014) and was Deputy Leader of the European Parliamentary Labour Party (1999- 2014). Her specialist areas of interest are Climate Change, Tobacco Control and Medicines Safety.
Linda holds a BA Hons in Languages (Interpreting/Translating) from Heriot Watt and an MA (maitrise) International Relations, Universite Libre de Bruxelles.
Mr Joe Twyman
Founding Director and Head of Political and Social Research, YouGov.
Joe is an alumnus of the department (BA Politics). Prior to founding YouGov in 2000, he worked for Ipsos MORI. He provides expert analysis for both the national and international media including BBC television and radio, Sky News, ITN, Reuters, Bloomberg, GMTV and CNBC. On the night of the 2010 General Election he was the on-screen analyst for CNN's live broadcast.
Mr Nick Timothy CBE
Nick is an alumnus of the department (BA Politics).  After sixteen years at the top of British politics and government, serving in the Home Office and as Joint Chief of Staff to the Prime Minister, he is now a high-profile comment writer, with columns in The Daily Telegraph and The Sun.   He is an author.  He speaks regularly at conferences, to business audiences, and to schools, universities and charities.  He also appears on TV and radio.  He is a non-executive board member of the Department for Education.  He joined in March 2020 and is a member of the Birmingham 2022 Commonwealth Games Organising Committee.  He is a Visiting Fellow at Wadham College, Oxford and a Fellow of the RSA. 
A world top-100 university
We're a world top-100 university renowned for the excellence, impact and distinctiveness of our research-led learning and teaching.