The Political Theory Research Group brings together scholars working within a wide range of theoretical traditions, with different methodological approaches and substantive interests.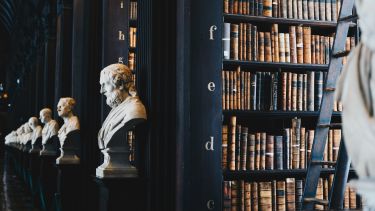 In the broadest terms, political theory is the study of the nature of politics and the values it should promote. This can be achieved both by engaging with great texts and thinkers, as well as through first-order normative theorising about the central concerns of politics.
Our research areas
Studying political theory helps students to develop critical reading and writing skills, as well as how to construct strong, persuasive arguments. We are committed to bringing together research and teaching by fostering an open and collaborative intellectual environment between researchers, students and the broader public. 
Our Political Theory researchers have expertise in the following areas:
Liberal political thought
Animal rights
International political theory
Twentieth century European political thought
Political realism
Political ethics
Migration and citizenship
---
Projects
Sentientist Politics: A Theory of Global Inter-species Justics

Funding: Leverhulme Research Fellowship, £46k

What do animal rights entail? There is no single, uncontroversial answer to this, however the vast majority of debates concerning animal rights focus on issues like diet, animal experimentation, hunting, and so on. This project takes traditional debates about animal rights, which are assumed to entail changes to individual behaviour and government policy, and turns them on their head. The research will ask whether animal rights entail re-imagining our political structures: that is, questioning the very purpose and nature of our political system, and aims to offer an account of what a political order dedicated their rights might look like.

Politics and the Limits of Morality

Realist political philosophers argue that any worthwhile theoretical account of politics must be attuned to the realities of political life. This research focuses on three British philosophers - Isaiah Berlin, Stuart Hampshire and Bernard Williams - whose work has put realist concerns at the forefront of contemporary political philosophy. The primary aim is to examine how to take forward these thinker's insights so as to construct an adequate realist political theory for the twenty-first century. In doing so the project examines the nature of political legitimacy; the ethics of political compromise; and the question of how citizens can live together despite the existence of deep disagreements about what morality requires.

Trust and Solidarity in Scandinavia: Immigration and Narratives of Bounded Communities 

Funding: Leverhulme Early Career Postdoctoral Research Fellowship, £78k

Trust and solidarity is believed to flourish only in bounded communities of citizens, making immigrants potential threats to to egalitarian societies. Yet similar welfare states have responded radically to different ways to immigration. This project will scrutinise this "progressive dilemma", conducting a comparative study of the ways in which narratives of bounded communities and welfare in Sweden, Denmark and Norway relate to immigration policy.