Fancy doing a challenge that isn't on Tik Tok? Then you're in the right place! Test your knowledge and prepare yourself for University with our Lockdown Challenges this summer.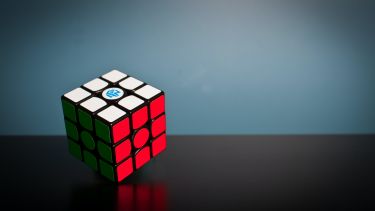 We know keeping busy in lockdown can be a challenge in itself, so we asked our academics to come up with some ways you can develop your political skills before joining University.  If you would like to learn more about the cutting edge issues in Politics and International Relations today, then check out our series of lockdown challenges! 
Our challenges are all based around seminar tasks and discussions that our students would be involved in and will give you an insight into life in the department, and what it is like to prepare for and participate in seminars.
Choose your challenge!
Challenge two - The Politics of Facebook
Should political parties be allowed to campaign on Facebook? Do you think political parties should be able to place political adverts on Facebook during election campaigns? 
How to complete the challenge:
Step one - watch Dr Kate Dommett's eye opening introduction to the topic in this video.
Step two - find out more about political advertising on Facebook and look at what information is available. For instance, log in to your own Facebook account and click on the button that says 'why am I seeing this advert' to see the transparency information that Facebook has recently made available. 
Step three - write a short response to the question of whether political parties should be allowed to campaign on Facebook. What are your views on the use of political advertisements on Facebook during election campaigns? 
Step four - send to us! You can post your thoughts to our politics offer holder Facebook group under the 'Politics of Facebook' topic tag, where you can share, and debate with other applicants.  If you aren't a member of this group, don't worry just request access and we will let you in!
We will ask Dr Kate Dommett to join the discussion group so she can participate in the conversation, just like she would do in one of her seminars.
Other resources that might help you.
Explore Facebook's Ad Library: https://www.facebook.com/help/259468828226154
https://www.politico.com/news/2020/03/06/stealth-political-ads-flourish-on-facebook-122539
https://comprop.oii.ox.ac.uk/wp-content/uploads/sites/93/2019/09/CyberTroop-Report19.pdf
You may also like to watch the NBC Report on Political Advertisement on Social Media platforms: https://www.youtube.com/watch?v=9VNa4ebkyyo
*** warning these articles and videos may contain frustrating politicians!
Good luck everyone!
Explore the University
Discover what sets Sheffield apart at our next on-campus open day.