We are proud to be one of the UK's leading departments for research and teaching in politics and international relations.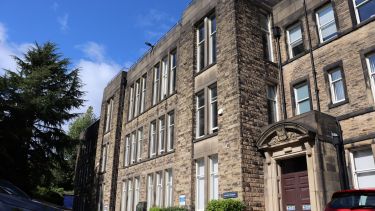 A world-class department
We are one of the top-ranked departments for the study of the politics worldwide. We are a research-intensive department, and research lies at the heart of everything we do.
You will be part of a dynamic and vibrant scholarly community. You will work closely with leading academic experts whose research is making a significant and global impression, and with students from across the world who share your commitment to the subject.  
We are proud to offer an inclusive research culture; everyone is encouraged to work together, hold lively debates and benefit from others' best practice. Our community of researchers is diverse and draws upon a wide range of methodologies and approaches to the discipline. When you join us, we will ensure that you have many opportunities to immerse yourself in all aspects of academic life of the department.
---
Research and Teaching Excellence
Our postgraduate degrees are distinct and reflect our core strengths. Our staff have a wide range of research interests and expertise, which are brought together around four research themes: international politics, political economy, environmental politics and political theory.
Each of these themes has its own research group, which provides an important forum for staff and postgraduate students with similar interests to collaborate and share expertise. Research groups organise activities throughout the year such as workshops and seminars, which are often attended by guest speakers from leading universities worldwide.
All postgraduate students have the opportunity to become an active member of one or more of our research groups, and we welcome the insights that our students bring.
You will also have the opportunity to get involved in the activities of University research centres, including the Sheffield Political Economy Research Institute (SPERI) and the Centre for Wellbeing in Public Policy.
---
The Graduate School
Our community of postgraduates is comprised of around 140 masters and research students. Ours is a cosmopolitan community, and we welcome many international students each year from across all continents.
We understand that our postgraduates have many goals, such as furthering their subject expertise and advancing their career, and this diversity is reflected in the Graduate School's range of activities.
The support that you get and the way the staff engage with you as students is very much like you're interacted with as equals and you're always encouraged to become part of a community of scholars.

Remi Edwards

Global Political Economy MA graduate
In addition to your course-specific teaching and learning, the Graduate School offers you a variety of ways in which to participate in the department's intellectual community. We hold regular masterclasses, which give you the opportunity to explore important theoretical perspectives and methodological approaches in greater depth.
There are regular 'teach-ins', which address topics of major contemporary interest such as national elections and security crises. 
---
A unique city 
Sheffield is vibrant and exciting - everything you would expect from one of the largest cities in the UK.  It's also England's safest major city, according to the UK Peace Index, and our students often comment on how the people of Sheffield warmly welcome the student community.  
Sheffield is one of the UK's top 5 most affordable student cities (The Royal Bank of Scotland's Student Living Index 2022).
Did you know Sheffield has a reputation as one of the greenest cities in Europe? We have plenty of parks and woodlands nestled throughout the city and the Peak District National Park on the doorstep - we have something for everyone!
Weekly online events
Attend an online event when it suits you, all year round, as an alternative to an open day.
Every Wednesday, Sheffield Live sessions cover different aspects of University life. You can also meet your department and learn more about studying your subject.