Our graduates can take advantage of a discount on tuition fees thanks to our Alumni Rewards scheme.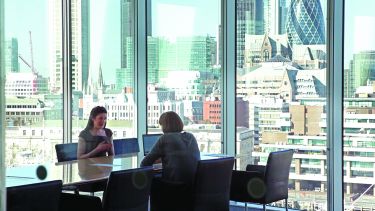 As a Sheffield graduate, we're delighted you have made the decision to continue studying with us.
As well as taking advantage of the world-class research and facilities we have to offer, you can also benefit from a 10% discount on your tuition fees (capped at £1,500).
If you've previously graduated from the University, or attended a Study Abroad/Erasmus programme at the University, and intend to pursue further studies with us then you're eligible to apply.
You must be starting a new postgraduate course at the University of Sheffield in or after September 2019. 
Further information about the Alumni Rewards can be found below. 
To apply for an Alumni Reward please complete the application form below. Please do not submit an application until you have received an offer to study with us.
You should use your MUSE for Applicants login details to access the application form.
If you started your course before September 2019, please email financialhelp@sheffield.ac.uk.
Terms and conditions
The discount will be applied for full and part-time Masters, Postgraduate Certificates and Postgraduate Diplomas and Postgraduate Research (including Distance Learning courses).

The Alumni Reward discount will only be applied to the self-funded part of the fee (fees paid by yourself or a family member).

Fully sponsored students are not eligible to receive the Alumni Reward.

You must apply for a discount by completing the Alumni Reward application form. This must be done either prior to starting your course or in your first year, there will be no retrospective discounts applied.

If you are a home/EU student and take a postgraduate government loan (Masters/Doctoral) to pay your fees this will be classed as self-sponsored and therefore eligible for the Alumni Reward discount.

If you are in receipt of one of the Sheffield Postgraduate Scholarships, available to home and EU students, you are not eligible for the Alumni Reward.
Alumni Rewards can be awarded in addition to University of Sheffield International Scholarships.

Integrated courses (e.g. MArch and MEng), PGDE qualifications and postgraduate courses that attract undergraduate funding are excluded from Alumni Rewards.

Some short duration CPD courses are not eligible to receive the discount.

Students studying Medicine at the University who decide to intercalate on a postgraduate course with us are eligible to apply for the Alumni Reward.

The Alumni Reward is not applicable during any year(s) abroad or year(s) in industry.

For postgraduate research students the Alumni Reward can only be awarded for each year tuition fees are paid. No discount will be issued in writing up periods.

The discount will be taken from your fees after you register online. We will need to verify your status and that the course you are studying is eligible. You'll be notified if you are ineligible for the Alumni Reward and any payment you have made or arranged will be adjusted accordingly.

This scheme replaces all fee discounts previously offered by the University to graduates and students who have attended a Study Abroad or Erasmus programme with us. Please contact the Financial Support Team (details below) if you started your course prior to September 2019 and think you may be eligible for an alumni discount.
Financial Support Team
For specific questions about fees, bursaries, scholarships and financial support, get in touch: funding@sheffield.ac.uk