Talk to US about research
Are you interested in doing a PhD? Talk to US gives you personalised support and advice on your options at Sheffield.
UK students:
Looking for advice on courses, funding or the application process? Book a call or message one of our student recruitment officers below
Interested in the student perspective? Chat with one of our current PhD students below about their experiences of postgraduate research at Sheffield - from our amazing campus and award-winning Students' Union through to our vibrant city and breathtaking local countryside
International students:
Chat to an International or EU Student Ambassador about their experiences of Sheffield.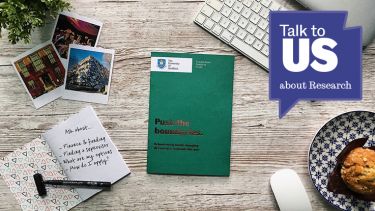 Postgraduate research at Sheffield
Work alongside world leading academics, delivering internationally recognised research.
I have a lot more freedom in my PhD studies compared to studying for my undergraduate degree; this is part of your development into a more independent researcher.