Are you interested in postgraduate taught study? Talk to US gives you personalised support and guidance on your options at Sheffield.
UK students:
Looking for advice on courses, funding or the application process? Book a call or message one of our student recruitment officers below
Interested in the student perspective? Chat with one of our current masters students about their experiences of postgraduate research at Sheffield - from our amazing campus and award-winning Students' Union through to our vibrant city and breathtaking local countryside
International students:
Chat to an International or EU Student Ambassador about their experiences of Sheffield.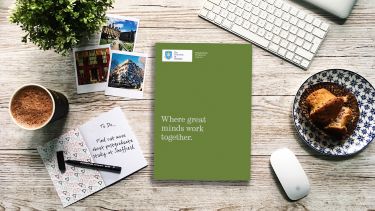 Postgraduate taught study at Sheffield
Our courses will help you find your niche and excel as an academic or working professional. Whatever route you choose, a stimulating, rewarding career starts here.
I feel that postgraduate study offers you more freedom and independence in regards to what you study, allowing you to pursue your own interests.