Print and Design Solutions (PDS) are part of Campus Services within Estates and Facilities Management (EFM) at the University of Sheffield. We manage the delivery of print, digital and creative solutions to support the University's core business.
This Privacy Policy
This Privacy Policy is issued by Print and Design Solutions (PDS) and sets out how PDS manage and use your data to provide you with services that you have requested. PDS may amend or update this information from time to time and would encourage you to read this policy carefully and review any changes that might be made in the future.
What personal information do PDS collect?

PDS will:

Collect and process information about you the client, such as your contact details, name, address, email address and phone numbers
Receive Microsoft Office files, audio and video recordings, artwork files and digital photographs for the purpose of providing graphic design and printed products (consent is the responsibility of the client supplying assets)
Request financial information from suppliers, internal and external clients for the purpose of financial transactions
Receive databases with personal information from clients for the purpose of providing a mail and fulfilment service (clients to have gained consent to use this information)
Request login details and passwords for the development and maintenance of client websites
All files uploaded to myPrint will be stored for 30 days and are then automatically deleted.

How do PDS use your personal information?

PDS will use your personal information for:

Supplying estimates, design proofs and general correspondence throughout a design or print project commissioned by you the client
Processing orders, supplying financial information and invoices to clients and suppliers
For mail and fulfillment purposes as directed by the client
Requesting accounts to be set up by the University Finance Department and suppliers to be added to the University suppliers list
Where you have provided your consent, we may use and process your information to contact you from time to time about promotions, products, services or information which we think may be of interest to you.

How will personal information be stored?

PDS will store:

Client contact details on the University server and on printed documents such as estimates and work tickets
Email correspondence within Google mail throughout a project's cycle. Printed emails will be placed within work tickets
All printed documents within a secure building and filed once the project has been completed
Databases supplied by clients on the University server. These may also be stored on computers at our supplier's premises if a project has been outsourced
Artwork produced by PDS on staff computers throughout the design and print process. These may also be stored on computers at our supplier's premises if a project has been outsourced. Once completed artwork will be archived on the University server
Website login and passwords are stored within Google Drive
Financial information on the University server or it will be stored by the University Finance Department
Clients will be redirected to a secure, cloud hosted, third-party site when accessing the myPrint service.
Personal information will be stored within our online print submission service, myPrint. This will only be accessible by yourself and PDS Administrators of this service.

Data retention

PDS will retain your information for as long as we feel is appropriate under GDPR and for the purpose of:

Supplying estimates and processing future orders
Amending and reprinting artwork files
Updating and maintaining client websites
Contacting PDS suppliers
Marketing our services.

With whom do PDS share your personal information?

PDS may share your information with:

External design and print suppliers that are on PDS approved suppliers list for the purpose of providing a service
Mailing and fulfillment houses for the distribution of printed material
University Finance Department for setting up accounts and making and receiving payments.

Security

PDS take the security of your data very seriously and take every effort to keep your personal information secure and used appropriately.

All PDS staff are trained in Protecting Personal Data and Information as set out by the University of Sheffield
All personal data collected by PDS is stored securely on University servers, personal computers for the duration of the project and paper documents are filed within our secure manual archiving system
When making payment via myPrint you will be redirected to a secure third-party site and no credit card data is retained.
Our website is built within the University Content Management System (CMS) and is protected by University firewalls. However, we cannot fully guarantee the security of information sent to us via the internet. PDS do not retain information provided by cookies that are controlled by the University of Sheffield. Further information visit www.sheffield.ac.uk/privacy/cookies.

Updating your preferences

You do have the right to ask PDS for information regarding the personal data we hold about you. You may also instruct PDS at any time to delete any personal information that we hold about you.
Contact details
If you would like to know more about our Privacy Policy, what details we hold about you or you would like us to update your details, please write to us at print.enquiries@sheffield.ac.uk or
Print and Design Solutions
University of Sheffield
Bolsover Street
Sheffield
S3 7NA
This policy may occasionally be updated. It was last updated on 17th Feb 2021.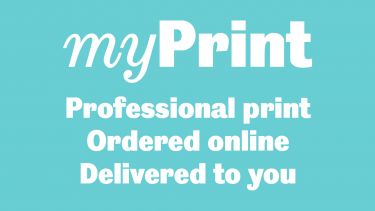 myPrint online ordering
myPrint provides a secure, quick and easy to use online printing service for University staff, students and external customers. We have created products specifically with you in mind.