See what customers say about our services.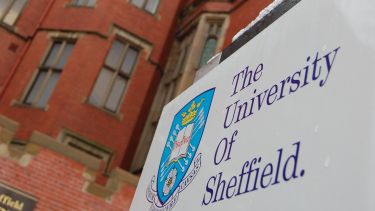 Social distancing signage
"The pandemic has been a very challenging period at the University. Key to supporting our students was to prepare the campus for the safe arrival of 28000 students and the academic staff to operate effectively and confidently that the campus was prepared and ready.
"A critical success factor to this was the provision of logical, legible and attractive signage that explained clearly what to do.
"The Print Services team at the University excelled by producing signage which has met and exceeded those requirements.
"The messages were clear, attractive and very easy to follow. The house style is modern and professional. Print rose to the challenge, and excelled and all completed at great speed. They have played a great role in the success of term one in 2020."
Keith Lilley, Director of Estates and Facilities Management
---
Wall Graphics
"Working with the University's Print and Design Service was an absolute joy. It was refreshing to work with a designer who took the time to get a full understanding of the project in hand. Wayne, asked questions about what I wanted from the designs before even opening up the software, so when he started on the designs, the output was pretty close to the final product.
"With a couple of tweaks, we quickly finalised the designs. But it wasn't just the design process that went well. From initial enquiry, through scoping and estimating and on to project delivery, everything ran smoothly.
"The entire team was friendly and efficient, and quick to respond. And at the end of the project, we've got some very happy senior members of staff who love the work that's been done."
Stephen Birch, Marketing, Department of Materials Science and Engineering
---
Graduation and Events
"Working with Print and Design Solutions is a seamless operation. From the initial meeting discussing ideas and designs, through to the printing of the final product is trouble free.
"They take on board your brief and execute it well. We have an excellent working relationship with them which is imperative to producing work of a high quality for our prestigious events.
"Their commitment to customer care is excellent and we would thoroughly recommend using them without hesitation."
Wendy Hobson, Associate Director and Head of Events
---
Nuclear AMRC Sharing in Growth videos
"From the initial meeting through to successful delivery of a suite of 10 video productions, the team at Print and Design Solutions were very engaging, enthusiastic and committed to delivering the solution we required.
"Their technical ability and attention to detail was eye-opening and insured that success was guaranteed. It also gave us the confidence to experiment and try different ideas and concepts. Their creativity was infectious yet we always felt in control of the process.
"The project was delivered to an exceptional level of quality, on time and on budget. I would have no hesitation in using Print and Design Solutions for my next project."
Ross McFarlane, Programme Manager, Nuclear AMRC
---
Branding for Start Your Journey campaign
"We wanted to develop a new creative design for our marketing and publicity materials. We needed something that could be used both on and off line and which represented our full range of courses.
"From the moment the concept was revealed I knew it would work for us, and would give us the flexibility to adapt the concept over time to our changing needs.
"I have been really happy with the whole experience of working with the Print and Design team on this project – both the service I received as a client, and the creative outcome have exceeded my expectations and I wouldn't hesitate to brief future projects to the team.
"The launch of the campaign has coincided with an increase in applications to our courses, and attendees to our recruitment events."
Helen Roy, Department for Lifelong Learning
---
Displays for Public Consultation
"When we were looking to produce some large format displays for an important public consultation programme, the Design and Print team gave us excellent support.
"They suggested using some new fabric banners which were ideal for the job and also did some great design work for us, presenting a lot of detailed information in a user-friendly, attractive way which really helped to make the consultation a success.
"We've since used a similar approach for other consultations and have always been really happy with the service we've received."
Kath Harding, Senior Communications Adviser, Estates and Facilities Management
---
The Sir Bernard Crick Centre biennial report
"The Crick Centre is an innovative high-impact research centre that engages with multiple audiences in multiple ways. It was therefore vital that its biennial report captured a sense of this energy and passion. In this regard I think Print and Design Solutions delivered on all levels.
"The report is professional yet engaging, creative and yet clear, attractive but not over-bearing... the response and feedback has been astonishingly positive and in many ways has become something of a 'best practice' document in terms of demonstrating the importance of branding and constant innovation within an increasingly competitive higher education market place."
Professor Matthew Flinders FAcSS, FRSA, Director, Sir Bernard Crick Centre for the Public Understanding of Politics
---
Helping You Go Higher brochure
"We wanted something to show the range of opportunities, support and resources provided by the Careers and Employability services, to current and future students.
"It was important to have something full of useful information, that was exciting to look at, and that would take students through the different elements of their employability journey, in just a few pages.
"The end result was clean, concise, easy to read, and displayed information in an easier format - so much brighter and fresher than anything we'd had before."
Jody Dalton, External Relations Officer, Sheffield University Management School
---
Student booklet
"I recently used University Print and Design Solutions for the first time and the service was first class. I wanted a short run of a booklet I had written with some photographs and images I had assembled.
"I had a rough idea of the design in mind and, from a discussion with Richard, the designer, the service was able to produce a really good looking booklet. I thought the way my suggestions were interpreted was excellent and the flexibility and personal service really good. Everyone who has seen the booklet has been complimentary. 
"The turn round time was quick too. All round very satisfied, and that includes the price."
Gregory Challis, Student
---
University Library Sheffield Authors Showcase
"I would like to thank Print and Design Solutions for the care and attention they put into working with us to create the Sheffield Authors Showcase at Western Bank Library.
"Celebrating the impact of research and teaching at our University, the exhibition features a collection of over 500 outstanding books from academic authors at the University, both past and present.
"The Showcase honours the achievements of our academic community, both by celebrating their contribution to academic endeavour and by recognising the effect that their scholarly works have had on their readers.
Colleagues in Print and Design Solutions helped us to bring the exhibition to life – from concept through to implementation – conveying the impact of our academics' publications through a variety of creative display methods. These included floor graphics, display boards, window vinyls, and bespoke printed frames for electronic displays."
Gary Marsh, Head of Marketing and Communications, The University Library
---
Legacy brochure and pop-up banner for the Sheffield Botanical Gardens Trust
"I have used Print and Design Solutions for many years - as a member of staff at the University, as a trustee of a local charity and also as a private individual. I have always been delighted by their highly professional approach, their efficiency, and their design expertise. 
"All of the work I have had done - notably a legacy brochure and pop-up banner for the Sheffield Botanical Gardens Trust, to binding family histories - has been excellent."
Miles Stevenson, Director for Honorary Graduates and Events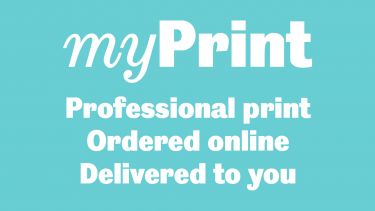 myPrint online ordering
myPrint provides a secure, quick and easy to use online printing service for University staff, students and external customers. We have created products specifically with you in mind.