Susanna Crowson
Research Associate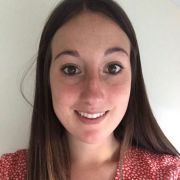 s.crowson@sheffield.ac.uk
Cathedral Court
Full contact details
Susanna Crowson
Department of Psychology
Cathedral Court
1 Vicar Lane
Sheffield
S1 2LT

Profile

My academic background is in the arts and humanities which has been a really good foundation for adopting an interdisciplinary approach to psychology which I later specialised in at the post-graduate level. My research interests are in mental health and wellbeing with a focus on understanding psychological processes and systems that promote good mental health, resilience and flourishing.
Qualifications

MSc, Psychology of Mental Health (University of Edinburgh)
BA(Hons), English with Study Abroad (University of Exeter/University of Amsterdam)
Research interests

Music, Health and Wellbeing 

I am interested in the interaction between social processes, music and mental health. More specifically, I have studied how membership of online choirs affects mood and outlook. This led to a focus on the concept of 'flow' in the sense of psychological absorption and focus within an activity. I am now preparing papers for publication and would like to develop this line of research into social prescribing, collective engagement and active citizenship. 

Autism and Low-Intensity Post-Diagnosis Support

Working with members of the Sheffield Autism Research Lab this project focuses on understanding experiences and requirements of post-diagnostic support. This is a co-produced piece of research working closely with autistic adults, it aims to produce theoretically-informed but policy-relevant research. 

Climate Adaptation and Psychological Understandings

This project spans psychology and computer science with a focus on data analytics and critical data studies. Exploring data patterns with a focus on credibility of source-flow, this project looks at climate data flows.
Publications
Research group