Characterisation and Testing
As an integral part of research and development, the Henry Royce Institute characterisation and testing capabilities span all other functions housed within the facilities. The techniques available play a vital role in the iterative approach to the our design-make-refine process.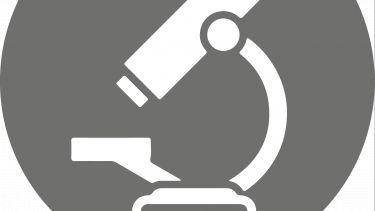 Our facilities allow us to probe material structures at the atomic scale (including the local bonding environment), up to fully quantified structures at relevant length scales.
We characterise alloys in a variety of conditions, examine powders and surface properties, chemical composition, physical properties, mechanical properties, micromechanics and internal features of formed parts.
Bringing together new cutting edge characterisation and testing equipment housed within the Henry Royce Institute facilities at Sheffield, with that which is part of the Department of Materials Science and Engineering provides a capability that is unique in industry, research and academia.
---
Transmission Electron Microscope - JEM-F200 (JEOL)
This state-of-the-art instrument, operating at 80-200kV, provides high sensitivity materials analysis taking advantage of its high brightness and coherence c-FEG electron source with a lattice resolution of 0.16nm in annular dark-field STEM mode and 0.1nm in TEM mode at 200 kV.
The twin, solid state, ultra-sensitive EDS detectors and EELS spectroscopy facilitates high throughput elemental mapping and chemical analysis while the TEMography software allows acquisition of high tilt series 3D imaging (tomography) in all imaging modes.
---
X-Ray Diffractometer – Empyrean (PANalytical)
This new in-situ multi-functional XRD system allows the study of advanced materials under inservice and extreme conditions.
A unique aspect of this equipment is the provision of access to high energy X-rays (Ag - 22keV) which will prove transformative in bringing synchrotron X-ray scattering techniques within reach of the laboratory. 
With its pre-aligned Fast Interchangeable X-ray modules for optics and stages, the diffractometer can be reconfigured simply and rapidly, allowing us to switch between different applications in a matter of minutes.
---
Thermomechanical Compression (TMC)
This machine was designed and built to simulate a wide range of industrial metalworking processes and is essential in the understanding of influence of processing on both microstructure and properties. The bespoke mechanical design, coupled with the new pulsar Digital Control System and associated fast thermal treatment unit makes this a unique and world-leading machine.
---
SQUID Magnetometer– MPMS®3 (Quantum Design)
Our Superconducting QUantum Interference Device (SQUID) magnetometer offers fast, sensitive measurements of magnetisation (down to 5 x 10-8emu) and electrical properties in magnetic fields of up to 7T. Temperature can be varied between 1.8 and 400K as standard and up to 1000K with Vibrating Sample Magnetometry (VSM) measurements.
We can simulate extreme environments with a pressure cell exerting up to 1.3GPa. AC Resistance, Hall effect, I-V and differential resistance measurements can be performed under all conditions.
Fast loading of samples and full sweeps of magnetic field (30 min) mean the system is a highly efficient and versatile characterisation instrument.
---
Transient Testing Tribometer – UMT TriboLab (Bruker)
This equipment is designed to support the new alloy development by offering mechanical testing over a wide range of temperature, pressure and reactivity. With its exceptional modularity, within minutes this platform can be transformed from rotary to reciprocating motion, from sub-newton to kilo-newton force measurement, or from room temperature up to 1000°C for environmental testing. Other features, such as tool-less drive changeover and patented chip identification functionality for all electrical components, make this equipment simple and efficient.
---
ICP-MS - iCAP RQ (Thermo Fisher Scientific)
The iCAP-RQ ICP-MS has expanded our analytical capabilities complementing the existing ICP-OES iCAP 6300 Duo (located in the MIDAS user facility). The ICP-MS provides trace elemental analysis and is equipped with comprehensive interference removal assuring data accuracy.
The Q cell (collision/reaction cell) technology reduces background equivalent concentrations even further than the helium kinetic energy discrimination mode. The addition of the PrepFAST 4DX autosampler means that sample through-put is fast and reliable.
---
Light Sheet Microscope - Lightsheet Z.1 (Zeiss)
This equipment is used to image relatively large, living samples that are fluorescently labelled in some way. The equipment has incubation capabilities, so can be used with live samples (note that due to licensing limitations, this equipment cannot be used for imaging living organisms).
There are five laser lines available with this instrument (405nm, 488nm, 514nm, 561nm and 638nm) and the equipment is suitable for imaging whole samples up to approx 200µm thick.
The Lightsheet comes with three detection objectives (5x, 10x and 20x) along with a zoom facility which allows between 0.3x and 2.5x magnification. As a result the equipment can achieve magnifications between 1.5x and 50x.
---
In Vivo Confocal Imaging Microscope - Cellvizio Dual Band (Mauna Kea Technologies)
This equipment is a fluorescent-based Confocal Laser Endomicroscopy (CLE) system, bringing the confocal microprobe in contact with the tissue of interest to record realtime images of the tissue at cellular resolution, in vivo . The dual-color capability (488nm and 660nm excitations) allows the capture of functional and morphological images of molecular mechanisms in real time.
---
Gas Analyser - 7890C (Agilent)
Residual gas in metals has a strong effect on the mechanical properties. This state-of-the-art gas chromatograph offers advanced retention time precision, fast oven cool down and robust backflush capability to allow more characterisation in less time.
---
3D Optical Profilometer - Contour Elite K (Bruker)
The Contour Elite 3D optical microscope combines the CoutourGT platform proven metrology and Vision64 analysis software with exceptional new high-fidelity imaging capabilities, along with simple and intuitive operation and exceptional ease of use.
Connect with us
Let's work together to develop the next generation of materials for a sustainable world.
Contact us by email or find us on Twitter and LinkedIn.
Flagship institutes
The University's four flagship institutes bring together our key strengths to tackle global issues, turning interdisciplinary and translational research into real-world solutions.