Manufacturing Advanced Materials
Our capabilities aim to support the introduction of new resource-efficient, sustainable, lightweight materials and processes for modern manufacturing technologies.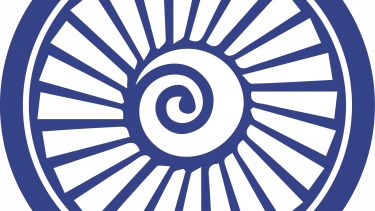 Spark plasma sintering - Model HP D 25 and Model HP D 250/C (FCT Systeme GmbH)
Spark Plasma Sintering (SPS), or Field Assisted Sintering Technology (FAST), is a rapid pressure and electrical current assisted sintering process. Ceramic, metal and mixed powders can be sintered in minutes, significantly faster than can be achieved with Hot Isostatic Pressing or furnace sintering.
Spark Plasma Sintering also occurs under an applied pressure, allowing for lower temperatures to be used while still producing high final part densities. This results in a highly efficient process capable of producing fully dense parts from a wide range of feedstocks.
The lab-scale HPD 25 machine can produce parts up to a maximum diameter of 80mm. It is used for developing fundamental understanding when sintering new powders. The smaller part size lowers the cost of research projects as they require smaller tooling and less powder to be used.
The HPD 250/C is a much larger machine capable of producing parts up to 250mm in diameter. As such, it is possible to conduct full-scale mechanical testing studies on single parts. It is designed for continuous throughput in a production-like environment. With its separate air-locked secondary cooling chamber, freshly sintered parts can be cooling while new powder can be processed immediately, allowing for incredibly flexible process runs.
---
Cold isostatic press - model AIP3-12-60C (AIP)
This research CIP is used to shape form powders into a green body prior to sintering. This model allows the pressing of various shapes, including discs, bars and tubes and is therefore a near net shape process.
---
Hot isostatic press - Model AIP8-45H (AIP)
This is a key part of through-processing, from alloy design to component manufacture, and an essential process for aerospace components, for example.
Our HIP has a 150mm diameter x 300mm long hot zone that is perfect for scaling up samples. The HIP can compress a volume of metal powder at such high temperature and pressures that, through a combination of deformation, creep and diffusion, it will create a product with an homogenous annealed microstructure (compact solid) with minimal or no impurities in the materials.
Technical information:
1- Working pressure: 310 MPa (45 000 PSI)
2- Carbon furnace : up 2000 degree
3- Sample size: Diameter: 75 mm, Length: 300 mm
4- Heating rate: Standard furnace rate up to 25 C per minute
5- Cooling rate : up to 40 C per minute
6- Thermocouple: 4 each type C (Tungsten/ Rhenium)
---
Reversing hot rolling mill - Model 081 (Fenn LLC)
This Two-High 136 Tonne Hot Rolling Mill has been designed specifically for the University of Sheffield to roll steels, titanium alloys and nickel-based alloys from a maximum starting thickness of 80mm to a finished thickness of 3mm. Material temperature capability is up to 1300°C and includes a detachable run-out cooling table capable of accelerated cooling conditions (20°C/s for 10mm thick plate). This mill also includes internal cartridge heaters for heating the mill rolls up to 400°C. This reduces the temperature loss of the heated material during the rolling process.
Connect with us
Let's work together to develop the next generation of materials for a sustainable world.
Contact us by email or find us on Twitter and LinkedIn.
Flagship institutes
The University's four flagship institutes bring together our key strengths to tackle global issues, turning interdisciplinary and translational research into real-world solutions.