Systematic Approaches to Searching for Evidence (ONLINE)
ONLINE course: 7th AND 21st February 2023 (2 x half days)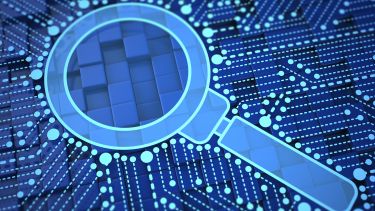 What is it about?
This interactive online course will cover the key principles of searching for published and unpublished evidence in a systematic, transparent way. 
We will look at turning a research idea into a viable, structured search question; scoping the literature; choosing sources; developing effective strategies and documenting your searches so they can be reproduced.  
The course will draw on ScHARR's decades of experience at the forefront of evidence synthesis, in addition to highlighting the latest available search tools and emerging techniques from the relevant methodological literature.
The programme will be as follows:
Preliminary session: an exclusive pre-recorded video lecture by Professor Andrew Booth, lead author of Systematic Approaches to a Successful Literature Review, 3rd edition (Sage, 2021).
Day 1 will look at:
the role of the literature search in the evidence review process;
scoping the literature and choosing sources
matching your search approach to the a particular review method
turning a research question into a search strategy
PLEASE NOTE: Delegates will be given a search task to complete in their own time and submit within 7 days (please allow approximately 1 hour for this)
Day 2 will look at:
Common pitfalls of searching (including feedback on search task)
Reporting searches
Beyond the "big bang" search - complementary and iterative methods, and when to use them
Emerging techniques
Knowing when to stop
Who will benefit from the course?:
Anyone with an interest in conducting or supporting systematic reviews or similar evidence synthesis projects, especially:
Postgraduate students
Early career researchers
Librarians and Information Specialists
We will draw on examples not just from health but also from evidence synthesis in the social sciences and public policy.
Course faculty:
ScHARR Information Science Research
Dates and times

This online course will be taking place online over 2 x half days as follows:

Tuesday, 7th February 2023 9am - 1pm (GMT)

Tuesday, 21st February 2023 9am - 1pm (GMT)

If you would like to be kept up to date with booking deadlines and updates, please complete the google form below with your details. 

Fees

The fee for this ONLINE delivered course is £179 per person.  

If you are a member of ScHARR Staff or a ScHARR Student please contact Karen Holden at scharr-scu@sheffield.ac.uk in the first instance, to confirm your eligibility and details of how to book at the reduced rate of £129.

Course Delivery

Online Delivery

Reliable and stable internet connection.
A PC (or Laptop if a PC is not available to you).
Webcam and microphone (preferably a USB Headset)
A quiet room where there will be no/minimal disruption.
Ability to access Google Meet and Google Sites and other Microsoft/Google software.

Booking and payment

This course is now live on our Online Store and accepting bookings.

If you would like to register your interest and be contacted with booking updates, please complete the google form below with your details.  

Payment Options

Payment can be made via credit/debit card, PayPal or via company invoice (provided a purchase order can be provided at the time of booking).

If your employer is paying your fees, and they would prefer to be invoiced, please ensure you have your purchase order details before making your booking.  Wherever possible please also email an electronic copy of your company purchase order to scharr-scu@sheffield.ac.uk.

Immediate payment or purchase order details are required at the time of booking, please ensure you have these details to hand before making your booking.

We would like to reassure you that any bookings made for our ScHARR short courses will be 'Covid-19 Secure' meaning that we would ensure that any courses delivered face-to-face would only be done so if Government guidance permitted, and our venue(s) were able to adhere to all Covid-19 safety measures.

If you require any further information, please do not hesitate to contact us at scharr-scu@sheffield.ac.uk.

Contact

For further information please do not hesitate to contact us:

Email at scharr-scu@sheffield.ac.uk.

Tel:  0114 222 2968
The content of our courses is reviewed annually to make sure it is up-to-date and relevant. Individual modules are occasionally updated or withdrawn. This is in response to discoveries through our world-leading research, funding changes, professional accreditation requirements, student or employer feedback, outcomes of reviews, and variations in staff or student numbers. In the event of any change we'll consult and inform students in good time and take reasonable steps to minimise disruption.
Information last updated: 1 November 2022
---
A world-class university – a unique student experience
Sheffield is a research university with a global reputation for excellence. We're a member of the Russell Group: one of the 24 leading UK universities for research and teaching.