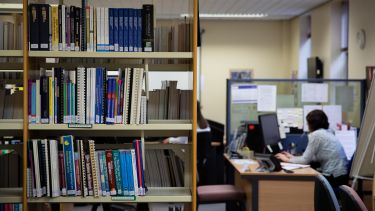 It's focused on the nutritional management of people living with ALS (also known as Motor Neurone Disease).
The research programme is led by Christopher McDermott, Professor of Translational Neurology, University of Sheffield, in collaboration with a number of colleagues including those from ScHARR, University of Leeds, University of Oxford and King's College, London.
ALS is a progressive condition with no cure – it affects around 6,000 people in the UK and poor nutrition and weight loss are well-recognised factors in poor outcomes for people with the disease.
The HighCALS programme involves a number of separate work packages, which are designed to understand current UK nutritional management services for people with ALS (pWALS), as well as the beliefs of pWALS, carers and healthcare professionals, and to develop behaviour change strategies to support and improve nutritional interventions. The nutritional support package developed within the programme will then be tested in a randomised controlled trial. If the trial demonstrates the intervention to be effective, then this could help to prolong the life of people with MND and improve their daily function and quality of life.
HighCALS began in April 2018 – for more information, please contact the Programme Manager, Dan Beever (d.a.beever@sheffield.ac.uk).
Flagship institutes
The University's four flagship institutes bring together our key strengths to tackle global issues, turning interdisciplinary and translational research into real-world solutions.