Upcoming ScHARR Online Short Courses in 2022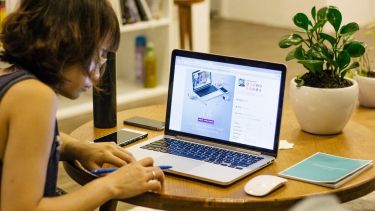 24-25 May 2022 (2/3 sessions over 2-3 half days)
Communicating your research has never been more important in this ever changing digital world. This two half day course (with optional third half day) will guide you through the practical ways in which you can effectively disseminate your research outputs to wider audiences. 
---
14 and 21 June 2022 (2 full days)
With increasing interest in complex social and public health interventions, attention within the systematic review community is shifting beyond "what works" to exploring "what works for whom under what circumstances". Such questions require the integration of both qualitative and quantitative data within research projects and PhD theses. This course will examine practical examples of integration at all these levels and stages of the systematic review process. The Programme Faculty will begin by taking participants through the mixed-method review process (day one) before examining specific methods and mechanisms for integrating quantitative and qualitative data (day two). The emphasis will be on opening up a toolbox of possible approaches rather than focusing on a single, popularised method. 
---
28 June & 12 July 2022 (2 x half days)
This interactive online course will cover the key principles of searching for published and unpublished evidence in a systematic, transparent way. We will look at turning a research idea into a viable, structured search question; scoping the literature; choosing sources; developing effective strategies and documenting your searches so they can be reproduced. The course will draw on ScHARR's decades of experience at the forefront of evidence synthesis, in addition to highlighting the latest available search tools and emerging techniques from the relevant methodological literature. 
---
Thursday, 14th July 2022 (approx 6+ hours of self-directed learning plus 1 x half day online session)
Researchers, clinicians, policy makers, patient groups and service providers often develop new interventions to address problems with health and health care. We will introduce people who are planning to develop interventions to the range of ways of doing this, and the key principles and actions to address. We will explore the different published approaches people can use and discuss how to choose the most appropriate one for a context, who should be part of an intervention development team, using co-design to unlock creative thinking, and how to design and refine a prototype. The day will be grounded in examples from our own experience of working in teams that have developed and adapted interventions, and working in the Research Design Service to advise people on intervention development. 
---
6th - 13th September 2022 (5 x half day sessions over 4 days)
The course will follow the systematic review process as it applies, and is adapted to, qualitative evidence synthesis. The Programme Faculty will take participants through the stages of defining and exploring scope, conducting the literature searches, quality assessing studies for inclusion, synthesising data and writing up and presenting the product of the synthesis. Participants will be provided with practical experience of key stages in the review process. 
---
19 - 20 October 2022 (2 x half days)
This course will introduce participants to the concept of research synthesis and explore simple ways to rapidly bring evidence together to inform decision making. During the day we will undertake a search for high quality evidence to answer a clinical question. We will then look at ways of identifying the findings/key themes from the research and present various methods/tools to quickly bring the results together to form a useful overview of the evidence quickly and effectively. 
A world-class university – a unique student experience
Sheffield is a research university with a global reputation for excellence. We're a member of the Russell Group: one of the 24 leading UK universities for research and teaching.