Abualbishr Alshreef
BPharm, MPH, MSc
School of Health and Related Research
Research Fellow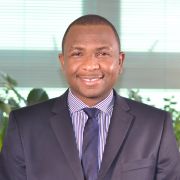 Profile

I am a Research Fellow in Health Economics and Decision Modelling and NIHR Doctoral Research Fellow based in the School of Health and Related Research (ScHARR). The aim of my PhD research project is to develop a methodological framework to account for the impact of non-adherence on the cost-effectiveness of prescribed chronic medications.

I joined ScHARR (HEDS) as a Research Associate in Health Economics and Decision Modelling in December 2014 after completing an MSc in Health Economics at the University of York. I undertook a summer placement at the Centre for Health Economics (CHE) at the University of York in 2014. My research project at CHE was focused on methods to account for follow-up time differences when calculating QALYs from randomised controlled trials.

Since joining ScHARR I have worked on a range of research and consultancy projects. My work has been focused on economic evaluation and related methodological research. I have completed several projects including economic evaluations alongside clinical trials, cost-effectiveness modelling studies, a review of economic submissions to the NICE Medical Technologies Evaluation Programme and a
methodological project on developing decision-making frameworks for NICE Technology Appraisal committees.

Prior to this, I worked for the health insurance and pharmaceutical industries. My work was mainly focused on applied research, market access and pharmaceuticals reimbursement decisions.
Research interests

My research interests include economic evaluations alongside clinical trials, decision-analytic modelling for cost-effectiveness analysis, and early-stage economic evaluation of medical devices and other innovations.

During my previous research experience, I worked on many disease areas including depression, dementia, diabetes, stroke, haemorrhoids, breast cancer, ophthalmology and urinary incontinence.

Current projects

NIHR Doctoral Research Fellowship
Publications
Teaching interests

My teaching interests are economic evaluation and quantitative research methods. My current teaching activities involve:

Economic Evaluation and Health Care Financing (HAR687) in the
Master of Public Health (MPH) programmes.
Professional activities

Associate Fellow of the Higher Education Academy (AFHEA).
Co-lead on Internationalisation in HEDS and member of ScHARR's Internationalisation Committee.
Member of the UK Health Economists' Study Group (HESG).
Member of International Society for Pharmacoeconomics and Outcome Research (ISPOR).
NIHR Fellowship

Development of a methodological framework to account for the impact of non-adherence on the cost-effectiveness of chronic medications

This is a NIHR Doctoral Research Fellowship awarded to Abualbishr Alshreef. The Fellowship started on 01 January 2018 and will run until 30 December 2020.

Supervisors

Professor Simon Dixon, Dr Nicholas Latimer, Dr Paul Tappenden, Dr William McKane

Background

The problem of patients not taking their drugs as prescribed (known as 'non-adherence') is an important issue in health care. This problem has large negative effects on both health outcomes and costs.

Aim of the research

The overall aim of the project is to develop guidance for better assessment of cost-effectiveness to improve drug funding decisions and health outcomes. This will allow us to better assess the value of new drugs used for chronic diseases by taking into account their use in normal health care practice. The guidance will also help to assess the value of programmes that could improve adherence to medications.

Stages of the project

The research involves four stages:

Stage 1: Systematic review to identify relevant methods used to account for non-adherence and development of a new taxonomy of method

Stage 2: Simulation study to assess the performance of key methods identified which will involve:

Simulating a dataset with patient characteristics, an outcome measure and different levels of adherence; and
Applications of relevant methods identified in Stage 1 to the simulated data in order assess how good they are in accounting for non-adherence.

Stage 3: A case study on kidney transplantation which will involve:

Analysis of observational data for estimating adherence levels to immunosuppressive therapy in real world;
Analysis of clinical trial data for estimating adherence-adjusted treatment effects; and
Economic modelling for estimating adherence-adjusted cost-effectiveness of immunosuppressive therapy.

Stage 4: Development of guidance outlining the analytical steps that could be followed to account for non-adherence for better assessment of cost-effectiveness

For further information please contact Abualbishr Alshreef

This project is independent research supported by the National Institute for Health Research (NIHR Doctoral Research Fellowship, Mr Abualbishr Alshreef, DRF-2017- 10-025). The views expressed in this webpage are those of the author(s) and not necessarily those of the NHS, the National Institute for Health Research or the Department of Health. This website reports work funded by the NIHR (www.nihr.ac.uk)