Dr Alison Scope
BSc, CPsychol
School of Health and Related Research
Research Fellow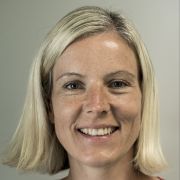 Profile

I am a chartered psychologist with an interest in mental health and developmental disorders. I joined the University of Sheffield in 2005 working in the department of psychology for three years on projects investigating developmental disorders.

I moved to ScHARR in 2008 and am a member of ScHARR-TAG. I have been involved in a range of projects, with several examining the effectiveness and acceptability of psychological interventions, including those for postnatal depression, art therapy for non-psychotic disorders, and a range of behavioural interventions. Prior to joining Sheffield University, I completed a PhD in cognitive developmental psychology at Sheffield Hallam University.
Research interests

My research interests are mental health and in the use of systematic reviewing methods within health technology assessments, to support decision making.

Current projects

Health technology assessment (HTA) - An evidence synthesis to evaluate the clinical effectiveness and cost-effectiveness of interventions to prevent postnatal depression.
Health technology assessment (HTA) - Behavioural modification interventions for medically unexplained symptoms in primary care: an evidence synthesis.
Health technology assessment (HTA) - Systematic review and cost effectiveness modelling of the clinical and cost-effectiveness of art therapy among people with non-psychotic mental disorders
NICE Decision support unit (DSU) - Systematic review update of cost utility analyses that have included health spillovers.
Publications