Dr Emma Knowles
PhD, MA (Applied Research & Quality Evaluation), BSc Hons (Sociology)
School of Health and Related Research
Senior Research Fellow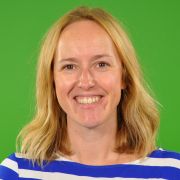 Profile

I am a Senior Research Fellow, with an interest in emergency and urgent care research. I joined ScHARR in 1996, and have worked with teams evaluating 'new' services such as NHS Direct, NHS 111, Paramedic Practitioners, and Emergency Care Practitioners. I have also studied 'variation' in health services – emergency hospital admissions, and ambulance non conveyance rates. I also led a team which looked at the impact of Emergency Department closures in England.

I am the lead for Knowledge Exchange in the Health Services Research Section.

Current and recent projects

Evaluation of the impact of online NHS11 on the NHS111 telephone service and potential effects on the urgent care system
Drivers of 'clinically unnecessary' use of emergency and urgent care: the DEUCE mixed-methods study

Section

I am based in the Centre for Urgent and Emergency Care, within the Health Services Research Section.
Research interests

My research expertise lies in emergency and urgent care research, user experience, evaluation of new/changes to services/roles, and qualitative methodology.
Publications
Teaching interests

I contribute to the supervision of Masters dissertations for the MPH, MClinRes, and AEC.