Dr Julie Balen
BSc (Hons), PhD
School of Health and Related Research
Lecturer (Assistant Professor) in Global Health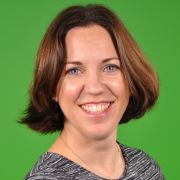 Regent Court (ScHARR)
Full contact details
Dr Julie Balen
School of Health and Related Research
Regent Court (ScHARR)
30 Regent Street
Sheffield
S1 4DA

Profile

I have worked in Higher Education for over 15 years, in various institutions around the world. I am a Lecturer (Assistant Professor) in Global Health, with a BSc in Biology (2000-2004), a PhD in Public Health and Epidemiology (2005-2009) and post-doctoral training in health policy and systems research. Prior to joining ScHARR I was a Juniour Research Fellow and Principal Investigator at the Centre for Health Policy, Imperial College London.

At ScHARR I lead the Global Health Theme, within the Public Health Section. I am a senior member of the NIHR Global Health Research Group, in which I am the Social Science co-Lead and the Capacity Development co-Lead. I am also an active member of the Sheffield Institute for International Development (SIID).
Research interests

My research sits broadly across areas of global health and development, health policy and systems research, international health management and global reproductive health. I have extensive overseas experience, having worked in the field in Cambodia, China, Cote d'Ivoire, Nepal, Senegal, Thailand and The Gambia. I have also conducted policy-relevant research across Southeast Asia.

I have been a Principal Investigator, Work Package Lead or Senior co-Investigator on research funded by the MRC, Wellcome Trust, DfID, ESRC, NIHR, WUN, British Council Newton Fund and The Academy of Medical Sciences, as well the GCRF.

Currently, I lead GCRF-funded research on infertility in West Africa, in collaboration with colleagues from the Academic Unit of Reproductive and Developmental Medicine, the Medical Research Council Unit, The Gambia, and the Centre of Expertise on Gender, Diversity and Intersectionality at Vrije Universiteit Brussesl, Belgium. Also with the Academic Unit, I am involved in NIHR-funded research on the prevention and management of pre-term birth in low-and middle-income countries, namely Bangladesh, Nigeria and South Africa.

Previous work included participatory research on the resilience of Nepali communities affected by the 2015 earthquake, funded by the ESRC-DFID Development Frontiers Research Scheme, as well as a Joint Global Health Trials funded community-based intervention on malaria control and elimination in The Gambia.
Publications

Show: Featured publications All publications

Featured publications

Journal articles

Conference proceedings papers

All publications

Journal articles

Chapters

Conference proceedings papers

Reports

Theses / Dissertations
Teaching interests

I lead and teach Semester 1 modules Key Issues in Global Public Health for campus-based (HAR675) and online (HAR6047) Master of Public Health programmes (MPH and MPH-Online, respectively) as well as the MPH-Online Semester 2 module Communicable Disease Control (HAR698). I occasionally teach Semester 2 modules Using Policy to Strengthen Health Systems (HAR6049) and Leading and Managing Healthcare Services (HAR699) for the MPH and/or MPH-Online, as well as teaching Global Health classes and seminars for Phases 1, 2 and 3 of the MBChB.

In our joint-programme MPH-International Development (MPH-ID), together with the Department of Geography, I teach on the Fieldwork in International Development (Nepal) class (HAR6056), which involves a 2-week field-class in Nepal during Semester 2.

To date, I have supervised over 20 post-graduate students, most of whom conducted primary research in Asia or sub-Saharan Africa.

I strive to embed research-led teaching, learning and discovery into my classes. In 2018 I was the sole winner of the University of Sheffield Student Futures Award, for my contributions to student welfare and support.
PhD Supervision

I co-supervised Dr Samuel Lassa whose research explored the interface between medical professionals and other stakeholders involved in Global Fund To Fight HIV/AIDS, Tuberculosis and Malaria, focussing on Health Systems Strengthening grants (rounds 8 and 10) in Nigeria. Samuel was also supervised by Dr Jenny Owen from ScHARR and Professor Aryuba Zoakah from the University of Jos, Plateau State, Nigeria. He completed his PhD in 2016.

At present, I am co-supervising 6 PhD students, including 3 as lead supervisor. I thoroughly enjoy supervising high-achieving students in subjects related to global health governance, health system strengthening (especially leadership and management), neglected tropical diseases, and global reproductive health, among other areas. Fully-funded/partially-funded students are particularly encouraged to contact me regarding supervision opportunities.

I have been an external PhD thesis examiner to Doctoral students at Queensland University of Technology, Brisbane, Australia and at the Swiss Tropical and Public Health Institute, Basel, Switzerland. I was also an external examiner for the MPH-DL programme at the University of Liverpool, UK (2015-18), and I was an external panel member for the MPH Periodic Programme Review at City, University of London (2019).