Liz McLintock
School of Health and Related Research
Programme Co-ordinator of the Policy Research Unit in Economic Evaluation of Health and Care Interventions (EEPRU)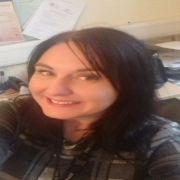 Profile

I joined ScHARR in April 2006 as research secretary for the project, "Evaluation of Supplementary Prescribing in Nursing and Pharmacy" and PA to the Deputy Section Director in the section of Public Health.

In May 2008, I joined HEDS as PA to John Brazier. My current role is Programme Co-ordinator of the Policy Research Unit in Economic Evaluation of Health and Care Interventions (EEPRU)" and NICE Decision Support External Assessment Centre.

I am also a member of the ScHARR Ethics Committee, Reward and Recognition Panel and Health and Safety Committee.

I am based in Health Economics and Decision Science (HEDS).