Professor Petra Meier
PhD (Manchester), MSc (Hertfordshire), Vordiplom (Heidelberg)
School of Health and Related Research
Professor of Public Health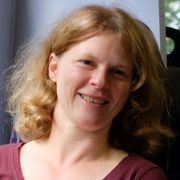 p.meier@sheffield.ac.uk
+44 114 222 0735
Room G033c, Ground Floor, Regent Court (ScHARR)
Full contact details
Professor Petra Meier
School of Health and Related Research
Room G033c, Ground Floor
Regent Court (ScHARR)
30 Regent Street
Sheffield
S1 4DA

Profile

Current appointment

Professor of Public Health, School of Health and Related Research (ScHARR), University of Sheffield from 2010

Academic and research leadership

I lead the new UKPRP-funded SIPHER Consortium (2019-2024, £5m with additional £1.7m funding from 18 partner organisations). SIPHER is a new centre for Systems Science in Public Health & Health Economic Research. Working closely with policy and practice partners, our research will aim to create the evidence base to underpin health in all policies efforts by local, regional and national governments. Our initial focus areas will be inclusive economic growth, adverse childhood experiences, mental wellbeing and housing.
Director of the multi-disciplinary, cross-faculty Wellcome Trust Doctoral Training Centre in Public Health Economics and Decision Science (20 PhD scholarships for four intakes 2016-2019, and 35 PhD scholarships for five intakes 2020-2025), which blends public health, data science, mathematical modelling and social science training.
Founder and Director of the Sheffield Alcohol Research Group , an internationally leading centre for alcohol policy, epidemiological and economic research. SARG is one of the UK's largest alcohol research groups with currently 31 researchers from disciplines including psychology, sociology, engineering, maths, geography and economics.
Qualifications

PhD Epidemiology and Health Sciences 2005, University of Manchester
MSc by Research in Psychology, 1999, University of Hertfordshire
Vordiplom Psychology 1996, University of Heidelberg, Germany 
Research interests

Social determinants of health
Cross-government policy efforts that maximise health and wellbeing
Alcohol policies and their effectiveness
Health inequalities, and their link to political, economic, environmental and behavioural factors
Publications
Research group

PhD/MPhil Students

Sabrina Shulte: Evaluation of treatment pathways for patients with co-morbid substance misuse and mental health problems (completed 2008)
Fivos Papamalis: An integrative approach to drug treatment evaluation: Client level factors as indicators of treatment engagement (completed 2018)
Serena Vicario: Women's drinking patterns: changes associated with life transitions (completed 2019)
Marie Malange: Barriers to Condom Use in Cameroon (completed 2010)
Lucy Gell: Alcohol consumption among older adults. Completed 2013
Virginia Wright
Prospective PhD applicants interested in drugs or alcohol research are welcome to get in touch via email.
Grants

As principal investigator

UKPRP SIPHER Consortium: Systems-science Informed Public Health Economic Research

UK Prevention Research Partnership, through MRC. Principal Investigator 2019-2024
£5.0million from UKPRP + £1.2million from partner organisations     

Doctoral Training Centre in Public Health, Economics and Decision Science

Wellcome Trust. Lead applicant: 2016-2022
£1,404,000 for 20 doctoral scholarships

Understanding stability and change in British drinking using 16 years of market research data

ESRC. Principal Investigator 2018-2021
£ 649,239

---

As co-investigator

The University of Sheffield Skills Development Fellowship Programme in Population Health Systems Science and Decision Modelling

MRC. Co-Investigator 2018-2022 (PI Brazier)
£1.1 million

Why is youth alcohol consumption falling? A mixed-methods investigation of changing drinking cultures across recent generations

Wellcome Trust. Co-Investigator 2018-2022 (PI Holmes)
 £593,555

Integrated evidence synthesis for joint appraisal of tobacco and alcohol tax interventions for harm reduction in the UK (SYNTAX)

NIHR Public Health Research Board. Co-Investigator: 2018-2020 (PI Brennan)
£727,000

NIHR School of Public Health Research – Renewal 

NIHR Centre Grants. Co-Investigator: 2017-2022 (PI Goyder)
£20,000,000 (shared between 8 centres of excellence)

Calibrated Agent Simulations for Combined Analysis of Drinking Etiologies (CASCADE)

US NIH NIAAA R01. Co-Investigator: 2017-2022 (PI Purshouse)
£1.370,000

Evaluating the impact of minimum unit pricing in Scotland on harmful drinkers

NHS Health Scotland. Co-Investigator: 2017-2019 (PI Holmes)
£600,000

Appraising the effect of implementing local minimum unit pricing under the Sustainable Communities Act on alcohol consumption in the North West

NIHR Public Health Research Board. Co-investigator: 2017-2019 (PI Brennan)
£287,114

The effectiveness of promotional campaigns associated with revised UK drinking guidelines: A prospective evaluation

 NIHR Public Health Research Board. Co-investigator: 2016-2019 (PI Holmes)
£590,000
Professional activities

NIHR Public Health Research Funding Board (from 1/2018)
President Elect of the Kettil Bruun Society for Social and Epidemiological Alcohol Research 2019- (Chair of the Ole-Jorgen Skog Award Committee 2014-6, co-ordinating committee 2012-2016)
Honorary professorship, Public Health England
Honorary professor at the Faculty of Health Sciences and Sport, University of Stirling
Member of Public Health England's Alcohol Leadership Board (2015 onwards)
Member of the Lancet IV Standing Commission on Liver Disease (2017-8)
Senior Editor: Addiction (top journal in field, IF=6.1)
Member of the Chief Medical Officer for England's Drinking Guidelines Review Group (2013-14)
Expert witness to Health Select Committees in England and Scotland, House of Lords Select Committee on the European Union, Health Select Committee for Western Australia
Invited briefings to the English and Scottish Chief Medical Officers, Prime Minister's Special Advisors and Scottish Ministerial Advisory Committee
Invited alcohol expert at the 2016 Almedalen Policy Week in Visby, Sweden