Richard Eyre
School of Health and Related Research
Quality Assurance Manager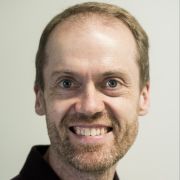 r.j.eyre@sheffield.ac.uk
+44 114 222 6122
Room 3.04, Floor 3, The Innovation Centre
Full contact details
Richard Eyre
School of Health and Related Research
Room 3.04, Floor 3
The Innovation Centre
217 Portobello
Sheffield
S1 4DP

Profile

I joined the University of Sheffield in 2011 when I co-ordinated CTRU's response to the Good Clinical Practice (GCP) inspection by the Medicines and Heathcare products Regulatory Agency (MHRA). Since then I have been responsible for CTRU's audit and risk assessment programmes and its suite of standard operating procedures (SOPs).

My role is to ensure, through clinical trial audits, staff training and advice, that trials are managed and services provided by CTRU in accordance with the International Conference on Harmonisation Guideline on Good Clinical Practice (ICH GCP), EU directives for clinical trials and UK statutory instruments.
Teaching interests

I give lectures on GCP for the MSc in Statistics with Medical Applications.
Professional activities

I represent the CTRU at quality assurance meetings of the UK Clinical Research Collaboration (UKCRC) Registered Clinical Trials Units Network.

Richard Eyre is based in Design, Trials and Statistics