Sally Ohlsen
School of Health and Related Research
Research Associate
Study Skills Coordinator
Senior Occupational Therapist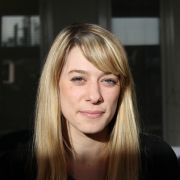 Profile

I joined the Health Service Research department of ScHARR in January 2015 within the Mental Health Group. I work across a number of research projects and combined teaching responsibilities. I currently work as part of the CLAHRC YH MH Co-morbidity theme, which looks at the evidence base for interventions for patients with coexisting physical and mental health problems. This entails narrative systematic reviews, qualitative service evaluations and mixed method approaches. I previously worked on the PRaCTICED trial which aims to produce robust evidence relating to the effectiveness of counselling for depression versus cognitive behavioural therapy in treating moderate to severe depression in adults. 

I am also the ScHARR study skills coordinator, within this role I aim to established stronger networks and links with the wider university support services and disseminate this to ScHARR students.

I am a registered senior occupational therapist with the HCPC and a member of the British College of Occupational Therapist (BCOT), I have subsequently worked across a range of physical and mental health services, both in the public NHS and voluntary sectors across the UK.

Current projects

I am currently working on:

Mental health wellbeing and retention of the health care workforce.
CLARHC YH MH -  Supporting the Intergrated Management of Multi morbidity (SIMM) A realist evaluation of third sector.
Smokefree Mental Health Services:- Qualitative analysis of the 'staff smoke-free survey' across Yorkshire and Humberside.
Sheffield Physical Health and Psychological Wellbeing (IAPT) Project:- Evaluating the impact of dual trained practitioners.
Systematic review of depression and anxiety interventions by district nurses.
Pet assisted therapy evaluation with Sheffield university counselling service.
Research interests

Social prescribing
Mental health and physical health co-morbidity and service development
The mental health and retention of the mental health work force
Risk assessments and collaborative approaches
Qualitative methods; Realist Evaluation, Narrative synthesis reviews
Research dissemination and public engagement
PPI involvement in research
Publications

Show: Featured publications All publications

Featured publications

Journal articles

Conference proceedings papers

Other

All publications

Journal articles

Conference proceedings papers

Other
Teaching activities

HAR6030 Introduction to Research Methods Module Lead
ScHARR ELTC and Study Skills Coordinator 
Personal Tutor
Public Health Masters dissertation tutor
HAR6051: Practical Aspects of Clinical Research module tutor