Suzy Paisley
BA (Liverpool), MA (Loughborough), PhD (Sheffield)
School of Health and Related Research
Director of Knowledge Exchange
Senior Research Fellow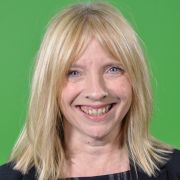 Profile

I am Director of Knowledge Exchange (KE) at the School of Health and Related Research (ScHARR), University of Sheffield responsible for ScHARR's consultancy portfolio, KE Business Team and Professional Learning Programme.

I am an Information Specialist with an interest in information retrieval methods to inform evidence synthesis studies, particularly decision-analytic models of cost-effectiveness.  I was previously Director of ScHARR's Information Resources (IR) Group and continue to be a member of the IR Group.  I have over twenty years' experience in information retrieval for evidence syntheses with a policy focus, working closely with NICE (National Institute for Clinical Health and Care Excellence) and the Department of Health (DH).  In 2000 I was seconded to the newly established NICE to set up the NICE unit for Information Specialists.

I am a leading member of the University of Sheffield research group TePHTA (Text Processing for Health Technology Assessment), a collaboration between ScHARR and the Department of Computer Science Natural Language Processing Group, investigating the use of automated text processing methods for evidence synthesis studies.
Research interests

Information retrieval methods to support evidence synthesis. Specific areas of methodological interest:

Search methods for the specification and population of decision-analytic models of cost-effectiveness
Reviews of complex interventions
Identification of health state utility values (HSUVs)
Automated text mining methods for evidence synthesis studies

Current projects

Public Health England (PHE) Health Economic Framework, PHE (2018-2021)
Cardiovascular Disease Return on Investment Tool, PHE (2017-2018)
What Works for Wellbeing, Community Wellbeing, ESRC (2015-2018)
Vascular Services Programme, NIHR (2013-2019)
Publications

Show: Featured publications All publications

Featured publications

Journal articles

Reports

All publications

Journal articles

Chapters

Conference proceedings papers

Reports

Posters

Other
Research group

PhD Students

Johanna Lister
William Briggs
Michelle Maden
Teaching interests

My teaching interests concentrate on information retrieval methods for evidence synthesis studies, including systematic reviews and decision-analytic models of cost-effectiveness.

My main teaching activities form part of:

MSc in Health Economics and Decision Modelling (HEDM), Study Design and Systematic Review Methods (Core Module HAR6169)
MSc in International Health Technology Assessment, Pricing and Reimbursement (iHTA) (Online), Using Evidence in the Design and Development of Models (Optional Module HAR691)
ScHARR Wellcome Trust Doctoral Training Centre (Wellcome Trust DTC) Research Training Attachment tutor

I am the Leader for ScHARR's short course: Identification and Review of Evidence to Inform Cost-Effectiveness Models
Professional activities

Guest Editor Research Synthesis Methods special issue "Innovation in Information Retrieval Methods for Evidence Synthesis" (forthcoming)
Taskforce member, ISPOR Taskforce for Health State Utility Estimates in Cost-Effectiveness Models
Health Technology Assessment International (HTAi) Information Resources Group
InterTASC Information Specialists' Subgroup (ISSG)
Cochrane Information Retrieval Methods Group (IRMG)
Campbell and Cochrane Economics Methods Group (CCEMG)