Careers after your research degree
The purpose of a research degree (PhD or MD) is to provide research training at an advanced level, and possessing such a qualification provides evidence that you will be capable of conducting independent research.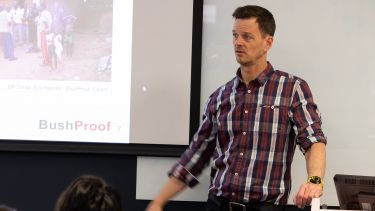 Gaining a research degree will enable you to enter two main career areas.
---
Researcher
For those of you interested in pursuing a research career, there are various opportunities to undertake postdoctoral research in a university department, and most new graduates will seek employment on a research project funded by an external sponsor. Sponsors may be research councils, charities (such as the Welcome Institute or Leverhulme Trust) or industry.
These posts are advertised in newspapers and specialist journals, and will be located within a University, with an academic member of staff as the 'principal investigator'.
There are also research posts in public bodies including government departments, the NHS, voluntary organisations or pressure groups, and in commercial and business organisations.
Postdoctoral fellowships
Another route into research is via a postdoctoral fellowship, and these are offered by a range of organisations including the Department of Health and some pharmaceutical companies. You should discuss these opportunities with your supervisor who will be able to suggest possible sources of funding for these fellowships, which can last for one to five years.
---
Lecturer
The other main career avenue is as a lecturer in a university. Most universities will now expect new lecturers to possess a research degree, and possibly some postdoctoral experience on a research project. Critically, the older universities will also look for a record of publications in journals, so it is important that you use your research thesis as the basis for gaining publications.
They will also look for some experience of teaching in higher education, so it is always worth asking your supervisor about teaching opportunities during your research studies.
Most university lecturing posts will be advertised on the jobs website jobs.ac.uk, or in newspapers such as The Guardian and The Times Higher (published every Friday), and in specialist journals. Sometimes getting a temporary lectureship (for a year or less) is a good way in. This will give you experience, and the employer may be less concerned about a publication record.
---
Non-academic careers
People with research degrees end up in all sorts of other professional careers: it is recognised as an indicator of intellectual achievement and may be a route into high profile jobs in government or industry.
Find a PhD
Search for PhD opportunities at Sheffield and be part of our world-leading research.