Founded by Petra Meier, and since 2020 under the direction of Professor John Holmes, the Sheffield Alcohol Research Group takes a lead in ScHARR's developing research programme on alcohol and other addictions.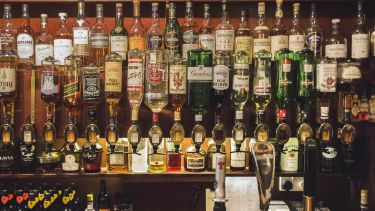 Our work is influential in informing current debate on alcohol policy and our Sheffield Alcohol Policy Model has provided a key evidence base for debates around minimum unit pricing in the UK and beyond.
ScHARR Section of Public Health also hosts the multi-institutional MRC Alcohol Policy Effectiveness Research Cluster (CAPER).
---
The Sheffield Alcohol Policy Model (SAPM)

The Sheffield Alcohol Policy Model (also known as SAPM or the Sheffield model) provides estimates of the effectiveness and cost-effectiveness of alcohol policies including pricing and availability policies as well as screening and brief interventions. It has been influential in informing public and political debate on alcohol policy and has provided a key evidence base for informing policy decisions around minimum unit pricing of alcohol.  More recently, estimates from an adapted version of the model were used to inform the UK Chief Medical Officers' lower risk drinking guidelines.

Adaptations of the model have been provided for the Scottish government and the Canadian Institutes of Health Research.  Further work has provided adaptations of the pricing model for Wales, Northern Ireland and the Republic of Ireland and we are currently adapting the model to allow estimation of policy impacts in English Local Authorities.  The screening and brief intervention model has also been adapted to estimate policy impacts in several European countries. 

Please see below for further information on the structure of the model and sources of further information.

Structure of the model

Version 3 of the Sheffield Alcohol Policy Model is the latest version and focuses on modelling the effectiveness of alcohol pricing policies and of screening and brief intervention policies.  Previous versions of the model additionally address availability or advertising policies. The outputs of the model provide estimates of:

Changes in alcohol consumption for different population subgroups
Changes in the incidence of various alcohol-related harms including health conditions, crime, unemployment and sickness absence
The costs associated with changes in the incidence of harm incorporating direct costs (eg to the health services or police) as well as costs associated with changes in individuals' quality of life (eg from alcohol-related diseases or being a victim of crime).

Analyses are carried out on population subgroups defined by age, sex, consumption level and income or socioeconomic status. This means the model is able to present results describing the impact of alcohol policies on particular subgroups of interest such as young hazardous drinkers, low income moderate drinkers or high income harmful drinking women.

The pricing model has two elements. The first element uses an econometric approach to model consumer responses to changes in the prices of alcoholic beverages. This allows appraisal of how consumers' change consumption levels, drink in alternative settings or switch to alternative beverages following a pricing policy change. The second element uses epidemiological data on the relationship between alcohol consumption and various harms to model how those changes in consumption change the consumers' risk of harm. This allows for estimates of the change in incidence of alcohol-related harms and the costs associated with those harms to be calculated.

The screening and brief intervention model uses a range of data from healthcare settings and published evidence on the effectiveness of brief interventions in altering consumption behaviour to model a set of possible policies. The impact of changes in consumption is modelled as in the pricing policy; however, crime and work-related harms are excluded.

The drinking guidelines model focused on the second, epidemiological, aspect of the model to examine the relationship between alcohol consumption and alcohol-related harms to health.  Estimates of relative and absolute risk of alcohol-attributable mortality were produced for different consumption levels and patterns.  These were then used to derive implied thresholds for lower risk drinking under different of lower risk. 

Version 3 of the model was developed as part of our 3-year MRC- and ESRC-funded programme of research known as IARP (Interdisciplinary Alcohol Research Programme). 

Appraising the effect of implementing local Minimum Unit Pricing on alcohol consumption and health in the North West of England

Project duration: 18 months

Project start date: 1 April 2017

Project end date: 30 September 2018

Background

Each year harms from alcohol cost the NHS £3.5 billion and wider society £21 billion. The UK Alcohol Strategy 2012 included a plan to introduce a policy called 'Minimum Unit Pricing' (MUP). Under MUP, the price at which alcohol can be sold is linked to the amount of pure alcohol (e.g. under a MUP of 50p per alcohol unit, a bottle of wine containing 10 units could not be sold for less than £5). Although research shows this policy would probably reduce the amount of alcohol drunk and the number of hospital admissions and deaths caused by alcohol, by 2014 the government decided not to introduce MUP.

Local Authorities (LAs) are responsible for responding to alcohol harms in their communities. The North West (NW) region of England has a higher than average level of alcohol harms. As MUP was not introduced for England as a whole, there is a high level interest in the NW in introducing MUP locally. Expert legal advice says that one possible way to introduce MUP is for LAs to use a law called the Sustainable Communities Act to ask the UK government to allow them to set a local MUP. To do this, the LAs need to:

demonstrate local support for MUP, and provide local evidence that MUP would be beneficial for the health of people in the NW.

Aims

This project aims to address the second point above by providing evidence about what would happen if MUP was introduced by LAs in the NW. Specifically, what would happen to the price of different types of alcohol, what effect these price changes would have on how much alcohol people drink and on the number of hospital admissions and deaths caused by alcohol, as well as changes to quality of life and NHS costs.

Method

To test what would happen to the amount of alcohol drunk if MUP were introduced locally, we will take several steps:

We will combine survey and market research data (to be bought through this research grant) to work out how much alcohol of different types is currently bought and at what price
We will use national survey data to estimate how much people currently drink in each Local Authority
Using evidence from previous research on how people respond to price changes, we will work out how the amount of alcohol bought and consumed would change if there was a MUP. We will work this out for 9 different levels of MUP (30p, 35, 40, 45, 50, 55, 60, 65, 70p). Once we know what change there would be in the amount of alcohol drunk, we will be able to estimate what difference this would make to harms. We will:
Use hospital information about the number of patients with conditions caused by alcohol to work out how many fewer cases there would be
Use death records about the number of people dying of alcohol-related causes to work out how many fewer deaths there would be
Convert these estimates to quality-adjusted life-years (QALY) which is a measure of quality and quantity of life gained from introducing a particular health policy We will estimate what changes would occur under MUP for 20 years for different population groups (eg more or less wealthy, and for light, moderate and heavy drinkers) for each LA in the NW. We will also undertake comparison with 8 other regions.

Impact

Our work will provide evidence about the likely scale of impact of MUP in the NW region. The LAs, with whom we have engaged in developing this bid, plan to use this to make a submission under the Sustainable Communities Act. 

SARG project team

Alan Brennan
Penny Buykx
John Holmes
Colin Angus
Duncan Gillespie
Rob Pryce

CASCADE- Calibrated Agent Simulations for Combined Analysis of Drinking Etiologies

CASCADE is a major new alcohol policy modelling project funded by the US National Institute on Alcohol Abuse and Alcoholism (NIAAA).

This project is an international collaboration between researchers at four world-leading centres in alcohol studies and policy modelling – the Sheffield Alcohol Research Group at the University of Sheffield, UK, the Alcohol Research Group at the Public Health Institute in California, the Centre for Addiction and Mental Health in Toronto, and New York University College of Global Public Health.

Alcohol poisoning and liver disease are two of the largest causes of death in middle-aged people in both the US and England and both are strongly related to excessive alcohol consumption. CASCADE will develop new computer models of alcohol use which will draw on existing theories for why people drink and seek novel combinations of these theories in order to better explain the changes in alcohol use we observe in society.

These models will be designed to provide transparency over the causal relationships that are driving alcohol use and consequent levels of poisoning and liver disease. They will also provide projections for how the levels of these harms might change under different possible futures, both with and without policy interventions. CASCADE will provide policymakers with insight into how these harms have developed over the last 40 years and guide development of new policies to reduce their prevalence.

Aims

To test four theories that have been contended to explain alcohol use behaviors, using multiple secondary datasets in the US from 1979 to 2015.

We will perform quantitative modeling to operationalize four theories of alcohol use (AU) behaviors, encompassing individual decision-making, social interaction and social context. These theories – Maturing Out, Social Contagion, Cohort-Specific Exposure, and Rational Choice – have been debated extensively in the alcohol research and policy communities over the last 30 years. Agent-based models (ABMs) will be used to scale each theory to the populations of five US states (California – CA, New York – NY, Tennessee - TN, Minnesota - MN and Texas – TX), the wider population of the US. The ability of the models to reproduce population-level measures of AU from 1979 to 2015 will be tested. Uncertainty in model structures and parameters will be handled rigorously using a Bayesian model calibration approach. Hypothesis 1: Change in population-level measures of AU over time during adolescence and early adulthood can be explained by personality development, coupled with engagement in adult social roles. Hypothesis 2: Change in population-level measures of AU over time can be explained by the modeling and control influences of friends and family. Hypothesis 3: Differences in population-level measures AU are explained by a cycling of restrictive and permissive norms between generations, coupled with changes in female education and labor market participation. Hypothesis 4: Change in population-level measures of AU over time can be explained by changes in the affordability and availability of alcohol to consumers.

To develop a systems-based, mechanism-driven, model of alcohol use behaviors to predict population-level measures of alcohol use in the US from 2016 to 2025.

Based on our findings in Specific Aim I, we will develop a grammar that integrates mechanisms for the individual theories and enables new systems-based accounts to be generated. Searching over systems-based structures will be undertaken using genetic programming in a Bayesian model calibration framework for period 1979-1998. The usefulness of the models for policy analysis will be assessed in terms of the tightness of 95% Bayesian confidence intervals for 1999-2015 model outputs to the true population-level trajectories for the US as a whole, CA, NY, TN, MN and TX separately. The models will be used to predict AU between 2016 and 2025. Hypothesis 5 (exploratory): A calibrated systems-based model will produce estimates for population-level measures of AU over time that validate against observed data. Hypothesis 6 (exploratory): A calibrated and validated systems-based model will be useful for predicting population-level measures of AU over time.

To combine the systems-based models with the latest epidemiological models relating population-level AU and risk of harmful outcomes to predict the burden of liver cirrhosis and alcohol poisonings in the US from 2016 to 2025.

The models in Specific Aim II will produce outputs that form the main exposure variables for epidemiological models of alcohol-related harms, enabling estimated changes in AU behaviors to flow through into estimated changes in alcohol-related harm. To perform this integration, we will build new epidemiological models for the US. Model calibration and validation activities will be performed for alcohol poisoning and liver cirrhosis, for which AU dominates as a risk factor. Calibration will be performed using mortality and morbidity data for 1979-1998, with model outputs validated for 1999-2015. Predictions will be made for period 2016-2025. Hypothesis 7 (exploratory): A calibrated and validated systems-based model, when combined with a calibrated epidemiological model, produces morbidity and mortality estimates for liver cirrhosis and alcohol poisoning that validate against observed data. Hypothesis 8 (exploratory): A calibrated and validated systems-based model, when combined with a calibrated and validated epidemiological model, will be useful for prediction of morbidity and mortality rates for liver cirrhosis and alcohol poisoning.

To use the new models to retrospectively evaluate minimum legal drinking age and taxation changes 1979-2015 and to appraise prospective policies for minimum pricing and a universal program of screening and brief intervention in the US from 2016 to 2025.

We will demonstrate the usefulness of the proposed approach by building additional mechanisms that link both retrospective and prospective policies and interventions to inputs and parameters in the systems-based model. We will evaluate the impact of minimum legal drinking age laws (which affect norms and controls) in the US and taxation changes (which affect affordability) in CA, NY, TX, TN and MN, between 1979 and 2015. These mechanisms will then be exploited prospectively to examine the impact of a program of screening and brief intervention in primary care and introduction of minimum pricing, assuming hypothetical implementation in 2016. We will also develop open-source software and make this available for all stakeholders in the alcohol debate to use. Hypothesis 9 (exploratory): A calibrated and validated systems-model, when combined with a calibrated and validated epidemiological model, will be useful for evaluation of existing interventions.

The team

Robin Purshouse, University of Sheffield, UK
Bill Kerr, Alcohol Research Group, US
Jürgen Rehm, Centre for Addiction and Mental Health, Canada
Joshua Epstein, Johns Hopkins University, US
Charlotte Buckley, University of Sheffield, UK
Alexandra Nielsen, Alcohol Research Group, US
Jayadeep Patra, Centre for Addiction and Mental Health, Canada
Tuong Vu, University of Sheffield, UK
Alan Brennan, University of Sheffield, UK
Tom Greenfield, Alcohol Research Group, US
Petra Meier, University of Sheffield, UK
Paul Shuper, Centre for Addiction and Mental Health, Canada
Mark Strong, University of Sheffield, UK
John Holmes, University of Sheffield, UK
Matt Field, University of Sheffield, UK
Hao Bai
Charlotte Probst, Centre for Addiction and Mental Health, Canada

Y-DiD: Youth Drinking in Decline

A mixed methods investigation of why young people are drinking less alcohol, funded by the Wellcome Trust. 

About the project

Alcohol consumption has fallen sharply among young people in the UK and we do not know why.  Despite comparable trends across Europe, North America and Australia, we know little about this transformation in youth behaviour or what factors are driving it.  In particular, we know little about which young people are drinking less, whether youth drinking is concentrating within particular high-risk groups, whether new inequalities are emerging and how all of this relates to wider changes in youth culture.

The 'Youth Drinking In Decline' (Y-DID) project is a four-year Wellcome Trust-funded collaboration between two research teams at the University of Sheffield: the Sheffield Alcohol Research Group and the Centre for the Study of Childhood and Youth. It aims to provide the most detailed analysis to date of the nature and drivers of recent reductions in alcohol use among 11-24 year-olds in England. The project is divided into two primary work packages which are described below.  These will be brought together in a third integrative work package to produce mixed-method findings. 

For more information, contact: Dr John Holmes (john.holmes@sheffield.ac.uk)

Work Package 1: Secondary analysis of survey data.

Aim

To describe and test explanations for the decline in youth drinking in the UK.

Outline

WP1 will use a series of national and international survey datasets to explore which young people are drinking less and why. We will examine trends in abstention, how often and how much young people drink, the characteristics of their drinking occasions and the shifting relationships between alcohol use and young people's other health and leisure-related activities.  We will also examine relationships between youth drinking and factors that may explain the decline including social norms, access to alcohol and increased use of internet-related technologies.

Work Package 2: Qualitative data collection and analysis with multiple birth cohorts.

Aim

To understand changes and continuities in youth drinking and its relationship to broader youth culture.

Outline

WP2 will collect data from young people and adults in the Sheffield area who belong to one of four age cohorts. These data will provide insights into how the position of alcohol within broader youth culture has evolved over time, what youth drinking has looked like for different generations and why change has happened.

The Y-DID team

Evaluating the impact of minimum unit pricing in Scotland on harmful drinkers

Data protection information

GDPR – IRAS 226391

New data protection legislation comes into effect across the EU, including the UK on 25 May - the General Data Protection Regulation (GDPR) which will replace the current UK Data Protection Act 1998. This means that we need to provide you with some further information relating to how your personal information will be used and managed within this research project. This is in addition to the details provided within the information sheet that has already been given to you.

This research is funded by NHS Health Scotland who were asked to carry out work examining the effects of minimum unit pricing for alcohol by the Scottish Government. The University of Sheffield is carrying out the research and will act as the Data Controller for this study. This means that The University of Sheffield is responsible for looking after your information and using it properly. In order to collect and use your personal information as part of this research, we must have a basis in law to do so. The basis that we are using is that the research is 'a task in the public interest'.

As we will be collecting some data that is defined in the legislation as more sensitive (information about your health), we also need to let you know that we are applying an additional condition in law: that the use of your data is 'necessary for scientific or historical research purposes'.

Further information, including details about how and why the University processes your personal information, how we keep your information secure, and your legal rights (including how to complain if you feel that your personal information has not been handled correctly), can be found in the University's Privacy Notice https://www.sheffield.ac.uk/govern/data-protection/privacy/general.

How we are processing your data

The University of Sheffield is the Data Controller for the research study. Data collected as part of the study is processed by The University of Sheffield, Figure 8 (a research company who focus on alcohol and drug-related topics) and third-party transcription companies, who will produce written transcripts of recorded interviews. As a university we use personally-identifiable information to conduct research to improve health, care and services. As a publicly-funded organisation, we have to ensure that it is in the public interest when we use personally-identifiable information from people who have agreed to take part in research. This means that when you agree to take part in a research study, we will use your data in the ways needed to conduct and analyse the research study. Health and care research should serve the public interest, which means that we have to demonstrate that our research serves the interests of society as a whole. We do this by following the UK Policy Framework for Health and Social Care Research.

Data collected from participants is pseudonymised. This means that a key code or number has been assigned to your data and your name has been removed from it. If you have consented to take part in a second qualitative interview, your interview will be recorded on a data-protected, encrypted recording device. Individual interviews are assigned a key code before they are electronically transferred, using a secure system, to an approved transcriber/transcription company with agreed confidential and secure data storage systems in place. Your name will not be included with your data and you will not be identifiable in any project outputs, such as reports or presentations. We may use some direct quotes from what you say in project reports and other outputs. Where we do this, we will make sure we do not include identifying information and we will use a false name. For example, if we were quoting someone called "Anna", to help protect her identity we would change the name used in the report to something else, such as "Rachel".

How we are storing your data

The University of Sheffield will keep identifiable information about you for up to 10 years after the study has finished. Data will be stored in secure, locked cabinets with access limited to the research team. Electronic data will be stored on the university secure password-protected servers, with access limited to the research team. It is a condition of the funding agreement for this research that the funder (NHS Health Scotland) may be able to request that all data, documents and material relating to the research be returned to them upon completion of the project, or if earlier, upon termination of the agreement. If this occurs, transfer of data between NHS Health Scotland and the University of Sheffield, will be via an encrypted device. Electronic and hard copy data will be couriered between the two organisations. Data held in long term storage by Health Scotland will be on secure, password protected servers. Any hard copy or paper data will be stored in a locked cabinet with restricted access.

Your rights to access, change or move your information are limited, as we need to manage your information in specific ways in order for the research to be reliable and accurate. If you withdraw from the study, we will keep the information about you that we have already obtained. To safeguard your rights, we will use the minimum personally-identifiable information possible.

If you change your mind about participation after the interview, please advise us so that we can retrieve and destroy your data or return it to you (contact Dr John Holmes phone: +44 114 222 6384 email: john.holmes@sheffield.ac.uk). We will not be able to retrieve your information after it has been combined with that from other people in the study.

How we are using your data

Your information could be used for research in any aspect of health or care, and could be combined with information about you from other sources held by researchers, the NHS or government. Where this information could identify you, the information will be held securely with strict arrangements about who can access the information. The information will only be used for the purpose of health and care research, or to contact you about future opportunities to participate in research. It will not be used to make decisions about future services available to you, such as insurance. Where there is a risk that you can be identified, your data will only be used in research that has been independently reviewed by an ethics committee.

Your anonymous information will be combined with that of other participants. The combined data will be used to produce project reports, academic publications and presentations. At the end of the project, the study findings will be available on a University of Sheffield website.

Complaints

If you wish to raise a complaint on how we have handled your personal data, you can contact our Data Protection Officer who will investigate the matter. If you are not satisfied with our response or believe we are processing your personal data in a way that is not lawful you can complain to the Information Commissioner's Office (ICO).

Our Data Protection Officer is Anne Cutler and you can contact her at A.Cutler@sheffield.ac.uk. Contact number +44 114 2221117.

If you have a concern about any aspect of this study, you should ask to speak to the researchers who will do their best to answer your questions. Please contact the Principal Investigator, Dr John Holmes, University of Sheffield. Phone: +44 114 222 6384 email: john.holmes@sheffield.ac.uk.

If you remain unhappy and wish to complain formally, you can do this by contacting Professor John Brazier, Dean of ScHARR, The University of Sheffield Tel: +44 114 222 0726 email: j.e.brazier@sheffield.ac.uk.
Who has reviewed the study?

All research involving people is looked at by an independent group, called a Research Ethics Committee, to protect your interests. This study has been reviewed and ethically approved by the West of Scotland Research Ethics Committee 3.

Contact details

If you would like further information about the study, please contact Dr Penny Buykx, at the University of Sheffield. Phone: +44 114 222 5202 email p.f.buykx@sheffield.ac.uk.

If you would like to discuss your decision about taking part in the research with someone who is independent of the project, please contact Mr Andy Irving, a Research Associate at the University of Sheffield. It is part of Andy's job role to help make sure the preferences of service users are respected in research.

Phone +44 114 222 4292 Email a.d.irving@sheffield.ac.uk.

SPARC -  Social Practice in Alcohol Research Collaboration

Understanding stability and change in British drinking using 16 years of market research data. An ERSC funded project. 

An investigation into how and why British drinking culture is changing

During 2001 to 2016, Britain experienced a historic peak and subsequent steep decline in alcohol use. This was accompanied by licensing reforms, a ban on smoking in pubs, debates about alcohol duty and minimum prices, media focus on 'Binge Britain' and 'Ladette' culture, and a new generation of young adults noted for their abstemious approach to alcohol. These, together with major macroeconomic and social shifts, are thought to have produced fundamental changes in our drinking culture which are sparsely documented and poorly understood. By combining rich contextual data on drinking occasions, new applications of theories of practice and sophisticated statistical analyses, we aim to address these challenges and provide new insights that are of direct relevance to policy and practice.

Four key questions guide our work:

How did drinking occasions and their characteristics change from 2001 to 2016? What explains variation in drinking occasions across population groups, between places and over time? Which macro-level trends in alcohol consumption can occasion-level data help to explain? How did major societal and policy changes between 2001 and 2016 affect drinking occasions?

SYNTAX - Integrated evidence synthesis for joint appraisal of tobacco and alcohol tax interventions for harm reduction in the UK

SYNTAX PROJECT: Integrated evidence synthesis for joint appraisal of tobacco and alcohol tax interventions for harm reduction in the UK, Universities of Sheffield and Bath, 2018-2021, both part of the UK Centre for Tobacco and Alcohol Studies (UKCTAS)

Project aim

We aim to investigate how tobacco and alcohol taxation can be changed to improve health for all. We will talk with consumers, policymakers and experts and use survey and sales data to look at how tobacco and alcohol tax can work together: to change consumer behaviour and health; to benefit disadvantaged communities; and reduce NHS costs at a time of limited budgets.

Background

One in five adults in the UK smokes and one in five adults drinks alcohol in hazardous or harmful ways. These 'lifestyle factors' are leading causes of preventable illness and death, including from heart disease and cancers. Over 80,000 people a year die earlier than they should from diseases caused by drinking or smoking. For those who smoke and drink alcohol, the risk of developing these preventable diseases is even greater. This preventable human loss is compounded by an annual cost to the NHS of over £6 billion.

There is evidence that people buy less cigarettes and alcoholic drinks when the price increases. Health advocates are therefore calling for higher taxes and changes to tax structures on alcohol and tobacco products to encourage people to quit smoking and reduce their drinking. However, it is not clear what effect this would have on tax revenues and the wider economy. There is uncertainty about the effects of tax increases on smokers and drinkers who are on a low income or unemployed. Consumers can change their behaviour in response to changes in prices (for example, by switching to cheaper or illegal products). Uncertainty can also arise because tobacco and alcohol companies and retailers can alter prices to ensure some products stay affordable despite tax increases. The planned research will address these areas of complexity.

Design and methods

The project will involve:

UK-focused rapid review of tobacco and alcohol tax policy options and interviews with taxation policymakers and experts that capture how they understand and prioritise options for tobacco and alcohol taxes.
Analysis of social patterns in spending on tobacco and alcohol products using data from the nationally representative Living Costs and Food Survey.
Analysis of how industry and consumers are likely to respond to tax changes using several years of data on retail prices and consumer spending.
Population forecast to estimate how tax options might differ in their effects on consumer spending, health and health inequalities, costs of ill-health to the NHS, the tax revenue to government and outcomes to the wider economy in terms of sickness absence from work.

Public involvement and dissemination

Three established public involvement panels (smokers; general drinkers; and people recovering from alcohol dependence or their families); stakeholder and policymaker engagement; academic dissemination.

The team

Please get in touch if you would like to hear more about the project. Email SYNTAX@sheffield.ac.uk

Prof Alan Brennan
Dr Duncan Gillespie
Anna Gilmore, Professor of Public Health, Department for Health, University of Bath
Petra Meier, Professor of Public Health, School of Health and Related Research, University of Sheffield
John Holmes, Reader in Alcohol Policy, School of Health and Related Research, University of Sheffield, john.holmes@sheffield.ac.uk.
Colin Angus, Senior Research Fellow, School of Health and Related Research, University of Sheffield, c.r.angus@sheffield.ac.uk.
Rosemary Hiscock, Research Associate, Department for Health, University of Bath, r.hiscock@bath.ac.uk
Robert Pryce, Research Associate, School of Health and Related Research, University of Sheffield, r.e.pryce@sheffield.ac.uk
Luke Wilson, Research Associate, School of Health and Related Research, University of Sheffield, l.b.wilson@sheffield.ac.uk
Dr Jenny Hatchard
Dr Penny Buykx

Partners

The effectiveness of promotional campaigns associated with revised UK drinking guidelines: A prospective evaluation

Project start date: 1 November 2016

Project end date: 31 October 2018

Partner: National Institute for Health Research (NIHR)

Alcohol is a major public health problem. In the UK, there were 8,416 deaths and over a million hospital admissions due to alcohol in 2013. Treating alcohol-related problems costs the NHS approximately £3.5 billion a year.

Internationally, a common approach to reducing alcohol consumption is to publish low risk drinking guidelines (DG). These aim to tell the public about the risks of drinking above a particular amount of alcohol and encourage healthier drinking behaviours. DG are promoted in various ways including TV advertising campaigns, putting information on bottle labels and by doctors discussing drinking with their patients.

Despite their widespread use, little is known about whether promoting DG affects people's behaviour or how they think about alcohol. Research opportunities are rare as DG are not updated very often and the last UK revisions occurred in 1995. However, in 2012, the UK Government's Alcohol Strategy announced that the country's DG would be reviewed. That review is on-going and new DG may be published in early 2016.

We propose to evaluate what impact promoting the new DG has on the alcohol consumption of adults living in England. We will also examine whether there are any impacts on the way people think about alcohol (e.g. their knowledge of the risks of heavy drinking or how motivated they feel to drink less). The way people think about alcohol is important as changing this may be a first step to changing behaviour.

Information on the impacts of promoting revised DG will come from survey data collected each month between March 2014 and October 2017. We will examine whether there are changes over time in how much people drink or in the way they think about alcohol. We will also collect data on which activities promoting the DG occur using interviews with people like NHS managers, Public Health England and alcohol charities. This information will be used to examine whether promotional activities coincide with changes in the survey data.

A discussion group of adult drinkers from the general public has been established by the UK Centre for Tobacco and Alcohol Studies. This group will be asked to contribute to the project by, for example, advising on survey questions and suggesting additional areas for research based on the guidelines that are published and the promotional activity that occurs. The discussion group will also be asked to contribute to the interpretation of findings and identifying the key messages which should be communicated from the project.

The results of the study will help governments when making decisions about which alcohol policies are most effective in improving public health. People running campaigns promoting public health guidance will also benefit by learning about the effects of different types of guidance.

The results of the study will be communicated to a wide range of people by publishing papers in scientific journals and presenting to national and international conferences attended by different groups who may be interested (including the general public). We will make particular efforts to ensure people who promote public health guidance hear about the project so they can use the findings when designing promotional material. Finally, our research team has a strong track record in attracting news coverage of our work which helps the general public to hear about it. We will work with Sheffield's media team to promote our findings to journalists.

SARG project team

John Holmes
Penny Buukx
Colin Angus
Laura Webster

UK Centre for Tobacco and Alcohol Studies

The UK centre for tobacco and alcohol studies (UKCTAS) is a network of 12 universities in the UK and 1 university in New Zealand.

There are 6 work streams:

Behaviour and risks of tobacco and alcohol use.
Population wide strategies for behaviour change.
Individual strategies for behaviour change.
Strategies to reduce harm associated with tobacco and alcohol.
Policy and ethics arising from tobacco and alcohol research.
The tobacco and alcohol industries.

With 4 cross-cutting themes:

Inequalities.
Developing and using innovative research methodology.
Conducting and improving methods for assessing the economics of public health.
Teaching, training, capacity development and public engagement.

At Sheffield we have several ongoing projects that aim to improve population-level policies and interventions that reduce harm from tobacco and alcohol use.

We are also using our expertise on cost-effectiveness assessment to examine the cost of smoking and drinking to users, and the cost of interventions to reduce consumption and related harm from tobacco and alcohol.

SARG project team

Alan Brennan
Petra Meier
Duncan Gillespie
Penny Buykx
John Holmes
Lucy Gell

EDARA - An Evaluation of Alcohol Treatment Centres: Implications for Service Delivery, Patient Benefit and Harm Reduction

Project duration: 30 months

Project start date: 1 November 2015

Project end date: 30 April 2018

Project partner: National Institute for Health Research (NIHR)

Drunkenness is a common night-time problem in many UK towns and cities and intoxicated patients are at risk of choking, injury, unconsciousness and death. Traditionally, the very drunk have either been escorted to a hospital A&E so that their health can be monitored or drunken offenders went into police custody. Recently the police issued guidance for all UK forces stating that those who are drunk cannot be housed in custody due to possible health complications, unless a clinical decision maker determines that it is safe to do so. A&E is one of the few clinical services available in the evening and this is where most of those who need clinical input end up. This places additional demand on overstretched emergency services at a time when they are experiencing unprecedented levels of demand. Ambulances have to wait longer in order to hand over patients to A&E staff because clinical staff are busy elsewhere, police officers (accompanying drunk offenders to A&E) are delayed, taking them away from their duties in the city centre, and other patients in A&E may wait longer to receive clinical attention. These delays mean there are fewer police officers on patrol deterring violence and fewer ambulances available to respond to emergency calls. In addition, the behaviour of drunk patients is often disorderly, they lose control of their body and therefore vomit and defecate uncontrollably. This affects the A&E environment, waiting rooms and other patients, including children, can become distressed.

Alcohol Treatment Centres (sometimes called "Drunk Tanks" in the media and Alcohol Welfare Centres elsewhere) are services that provide a safe environment in which drunk people can NIHR Health Services and Delivery Research
Programme be assessed, treated if necessary, monitored or referred to A&E (but only if required). They are developed through partnerships that including local government, police, healthcare and other agencies that are all affected by the problem of drunkenness. The primary goal is to safely divert as many drunks as possible from A&E into the Alcohol Treatment Centre to improve the provision of care in A&E, provide a clinical facility where police, ambulance and others can quickly hand over drunks to clinical staff and therefore improve patient experiences of care in unscheduled care.

We plan to evaluate the effectiveness and cost effectiveness of Alcohol Treatment Centres in meeting these goals and to understand the broader impact on the working lives of staff, including stress and morale. 

A mixed methods evaluation will be conducted. This includes an ethnographic study where researchers shadow practitioners to understand how they work in the context of managing drunks, a survey of patients to understand how Alcohol Treatment Centres improve patient experiences in A&E together with interviews with patients and staff, the analysis of routine data and simulation modelling to understand any impact on key performance indicators in health, police and ambulance services.

Outputs from the research will be of broad relevance to decision makers and will include journal articles, presentations at conferences and a model for further service development that will likely be of considerable interest across the UK and internationally (while similar services exist across Europe, Australia and North America none have been formally evaluated).

A primary goal of this project is the provision of evidence that is useful for practitioners involved with managing night time environments. 

Project team

Alan Brennan
Penny Buykx
Laura Webster

Appraising the effect of implementing minimum unit pricing for alcohol in Wales

Project partner: Welsh Government

This project will provide updated data and publications following SARG's previous study which estimated the impact of minimum unit pricing in Wales. The aim of the study is to apply the Sheffield Alcohol Policy Model to appraise the likely impact of minimum unit pricing for alcohol on the alcohol consumption, spending, and on the levels of alcohol-related harms in terms of health, crime and absenteeism in Wales.

The team

Local alcohol treatment and recovery service commissioning practices and their perceived outcomes for service provision: an in-depth exploration

Project partner: Welsh Government

Starting in March 2014, this project will estimate the impact of minimum unit pricing in Wales. The aim of the study is to apply the Sheffield Alcohol Policy Model to appraise the likely impact of minimum unit pricing for alcohol on the alcohol consumption, spending, and on the levels of alcohol-related harms in terms of health, crime and absenteeism in Wales.

Publication and Reports

INTERIM REPORT: Angus C, Holmes J, Brennan A, Meier P (2017) 'Model-based appraisal of the comparative impact of minimum unit pricing and taxation policies in Wales: An update to the 50p MUP example', Cardiff: Welsh Government. GSR report number 73/2017

Meng Y., Sadler, S., Gell, L., Holmes, J. and Brennan, A. (2014) 'Model-based appraisal of minimum unit pricing for alcohol in Wales: An adaptation of the Sheffield Alcohol Policy Model version 3',  Sheffield: ScHARR, University of Sheffield.  See also a short summary report. 

Modelling the impact of minimum unit pricing for alcohol in Wales - 2018

This project will provide updated data and publications following SARG's previous study which estimated the impact of minimum unit pricing in Wales. The aim of the study is to apply the Sheffield Alcohol Policy Model to appraise the likely impact of minimum unit pricing for alcohol on the alcohol consumption, spending, and on the levels of alcohol-related harms in terms of health, crime and absenteeism in Wales.

The team

Prof Alan Brennan
John Holmes
Colin Angus

The Cost of Alcohol to Primary Care in England

Project start date: 1 July 2016

Duration: 18 months

Project partner: Alcohol Research UK

This project will estimate the costs that alcohol use imposes on the National Health Service (NHS) through Primary Care (PC) in England. We will examine in detail the consultations and prescriptions that could be avoided by reductions in alcohol consumption. This will include examining general practitioner contacts and prescribing for 43 different diseases that are either fully or partly caused by alcohol. The results will show how alcohol has a long-term impact on PC budgets.

We will bring new data and new methods to bear on the problem of estimating the costs of alcohol to PC. The project will be the first to combine national-level data on PC medical records, hospital admissions, alcohol use, and costs to produce a robust estimate of alcohol costs to PC.

In the UK and worldwide, there is a need for accurate, up-to-date information on the costs of alcohol to PC. This evidence might help to close the priority gap between action on alcohol and tobacco in PC by showing the potential financial gains from action on alcohol. This information is important because the actions on alcohol in PC depend on policy makers' and practitioners' understanding of the costs of alcohol to society.

NHS resources are stretched more now than ever before and the NHS in England spends around £9 billion a year each on general practice and prescriptions. Alcohol-related health problems are most commonly identified in PC and in many cases (e.g. hypertension) managed within PC. This project will estimate the cost to society that alcohol imposes through PC, and in doing so will provide evidence that might help to facilitate better, more cost-effective, decisions around PC action on alcohol.

This project is funded by Alcohol Research UK and involves researchers from the Universities of Sheffield and Nottingham.

Project team

Duncan Gillespie
Rob Pryce
Alan Brennan
Colin Angus
Yue Huang
Sarah Lewis

Investigation of the geographic and socioeconomic variation in alcohol and tobacco related hospital admissions to inform decision support models for policy in England and Wales

The Sheffield Alcohol Research Group's (SARG) programme of work began with the development of the Sheffield Alcohol Policy Model. It has informed strategic thinking across policy options that target alcohol related harms at national and local authority levels, understanding socio-economic differentials in consumption, in the burden of ill-health and associated costs. The University is in the process of using the Hospital Episode Statistics (HES) data to develop modelling work that focuses on smoking only, and on alcohol and smoking jointly. The work tends to consider a range of outcomes of which hospital admissions and costs are a part.

SARG's programme of work includes 1) understanding past trends, and 2) forecasting to estimate the potential effects of new policy or interventions. This work is being conducted at a range of geographic scales, including national and local authority level.

Aims and objectives

The two main objectives are:

To investigate past trends in alcohol and/or smoking related hospital admissions and costs. The data will also be used to investigate past policy effects on hospital admissions and associated costs.
To investigate the potential future effects on hospitalisations and costs of proposed changes to alcohol and/or tobacco policy.

Why this research is needed now

The data on hospital admissions and associated costs will form part of the evidence that the University of Sheffield use to generate policy relevant outcomes from these new models that aim to answer the question of what might be the effects of proposed changes to the alcohol and/or tobacco policy strategy. The model will translate the estimated effects of policy on tobacco and/or alcohol consumption to outcomes in terms of the hospital admissions and associated costs that might be prevented.

Funding

The data provided are used for an on-going programme of work at The University of Sheffield to develop public health economic models for policymaker decision support in the fields of alcohol and tobacco control. Our work is entirely for public benefit and not for private commercial gain. This programme of work includes several research projects, some of which have their own associated funding.

Protecting Patients

This study involves data held on the NHS Digital database, the database that holds data on all hospital admissions in England. We use a pseudo-anonymised extract of Hospital Episode Statistics Admitted Patient Care for patients resident in England. The data extend from 2002/03 to the latest available (with annual updates currently paid for up to 2019/20).

No patient identifying information (such as name, date of birth or address) will be made available to the researchers. All identifiable data will be removed by the NHS data managers before any data is made available to the research team; all data received by the research team will be 'pseudonymised' (i.e. NHS Digital will assign a non-identifying ID number to each record, in place of the deleted identifiable information such as names, address etc.). No record-level data used in this study will be transferred to any third country or international organisation at any point. The overall Data Retention Period for the project ends on 28/02/2021, and all original personal data will be securely deleted by this date.

The lawful basis for processing the Hospital Episode Statistics (HES) data for this study is defined in Article 6 (1) (e) of the General Data Protection Regulation (GDPR). The data we are processing is classed as sensitive data and additional legal basis is provided by Article 9 (2) (j) of the GDPR whereby our processing is necessary in the area of public health and specifically to maintain high standards of quality and safety in health care. The basis for dissemination relies on the Health and Social Care Act 2012 – s261 (1) and s261 (2)(b) (ii).

Should any individual wish to have data related to them excluded from the study i.e. wish to exercise their Patient's Right of Objection to their data being used for research, or their Right to Erasure ('right to be forgotten') under article 17 of GDPR, they should contact the study team (contact details listed below) requesting that their data be excluded from the study. Please provide your full name, sex, date of birth, address details so that NHS Digital can identify their data, and exclude it from any data extraction performed in connection with this study. This study involves no decision making or profiling that would produce a legal or other significant effect on any participant.

Data controller

The University of Sheffield is the Data Controller for this study. Please see the University of Sheffield General Privacy Notice for information on the handling of personal data by the university for research (e.g. this study), including details of the data protection officer, supervisory authority, right of complaint, and lawful basis for data processing under GDPR.

Contact Information

Dr Duncan Gillespie and Laura Webster
duncan.gillespie@sheffield.ac.uk 

Minimum pricing - Scotland

Project partner: Scottish Government

Download the 2009 original report

In 2009, the Scottish Government published a report on a Scottish adaptation of the Sheffield Alcohol Policy Model

followed by updates in 2010 and 2012, using newly available data:

Evidence from these reports was used by Scottish Government when proposing the Alcohol Scotland Bill in 2010 and subsequent legislation for minimum unit pricing in 2012.  

A further update was published in April 2016 presenting evidence relevant to the legal challenge to the Scottish Government's minimum pricing legislation. In addition to incorporating newly available data, this update added new analyses comparing the effects of minimum unit pricing and taxation policies by income group:

Model-based appraisal of the comparative impact of Minimum Unit Pricing and taxation policies in Scotland: An adaptation of the Sheffield Alcohol Policy Model version 3

---

Reports to the Scottish government

Minimum pricing - Canada

Minimum pricing - does it reduce the burden of disease and injury attributation to alcohol in Canada?

ScHARR has teamed up with colleagues at the:

University of Victoria BC (Lead:  Professor Tim Stockwell);
University of Calgary;
Centre for Addiction and Mental Health (Toronto) and the
Alcohol Research Group, Public Health Institute US

to investigate the impact of minimum pricing in one of the few countries where minimum prices of alcoholic drinks are regulated by government. While it is well-documented that alcohol use and related problems are each strongly influenced by price and that high-risk drinkers often select the cheapest alcohol, the effectiveness of minimum pricing policies for reducing alcohol related harms remains untested. Our Sheffield Alcohol Model will be adapted to the Canadian context to order to appraise the likely effects of varying future minimum price thresholds.Minimum pricing - does it reduce the burden of disease and injury attributation to alcohol in Canada?

---

The team

Professor Tim Stockwell
Yang Meng
Daniel Hill-McManus
Colin Angus

Independent Review of the Effects of Alcohol Pricing and Promotion

In December 2008, the Department of Health published an independent review, by the School of Health and Related Research at the University of Sheffield (ScHARR) to better understand the link between alcohol related harm and how alcohol is promoted and priced.

The report comes in two volumes: PART A contains three systematic reviews of the research evidence, PART B and policy appraisal on Raising Prices of Cheap Alcohol, Minimum Pricing Policies and Discounting Restrictions.

Findings from these reports have been used by senior decision making bodies, including the Parliamentary Health Select Committee, Chief Medical Officer, WHO Alcohol Strategy group, to inform UK and international policy.

---

Reports to the UK Government

Booth, A., Meier, P., Shapland. J., Wong. R. and Paisley, S. (2011) 'Alcohol pricing and criminal harm: a rapid evidence assessment of the published research literature'.  Sheffield: ScHARR
Booth, A. et al. (2008) 'Independent review of the effects of Alcohol Pricing and Promotion: Part A: Systematic Reviews', Project Report for the Department of Health
Brennan, A. et al. (2009) 'Modelling the Potential Impact of Pricing and Promotion Policies for Alcohol in England: Results from the Sheffield Alcohol Policy Model Version 2008 (1-1)', Independent review of the effect of Alcohol Pricing and Promotion: Part B

Download the Summary of Evidence to Accompany Report of Phase 1L Systematic Reviews

Interdisciplinary Alcohol Policy Research Programme (IARP)

The Interdisciplinary Alcohol Research Programme is funded by the MRC Addiction Research Strategy and is co-funded by the Economic and Social Research Council (ESRC) and runs from November 2010 to April 2014.

The overarching aim for this ambitious programme of research is to lead a step-change in capabilities for robust scientific appraisal of new and existing alcohol policy interventions by substantially developing and updating the Sheffield Alcohol Policy Model also known as SAPM.

The team

The multidisciplinary team comprises academics and researchers from:

The University of Sheffield's Alcohol Research Group (lead)
University of Kent
The Institute for Fiscal Studies
University of East Anglia Business School
University of Loughborough Business School

We are also assisted by an international advisory group of world-leading alcohol epidemiology, sociology and policy researchers as well as policy stakeholders in England and Scotland. 

The project

The IARP project is divided into five main work packages and brief summaries of these are provided below:

WP1: New evidence to inform price and taxation policy appraisal and evaluation.

Here we seek to update and develop existing functionality within SAPM. In particular, we aim to:

Analyse supermarket pricing data to identify patterns in the pass through of alcohol duty and VAT increases to prices faced by consumers;
Use alcohol spending diary data to develop new econometric models linking changes in price and changes in demand for different types of alcoholic beverages (see discussion paper);
Revise the structure of SAPM to enable enhanced analysis of alcohol pricing policies including greater flexibility for users in specifying populations subgroups for which results are available and new capabilities to appraise taxation policies;
Review the most recent published evidence and conduct new analyses to update risk functions linking consumption and risk of harms within SAPM, particularly around subgroup-specific risks, risks from binge drinking, time lags between consumption and harm, and evidence of beneficial affects to health and well-being from alcohol consumption (see publication on time lags);
Examine sources of bias in estimates of alcohol consumption from household survey and customs and excise data and develop methods for adjusting consumption data used in SAPM to account for this (see publication).

WP2: Dynamic modelling to account for trends and lags with evidence and calibration

This work package aims to transform the existing version of SAPM into a comprehensive dynamic model accounting for a range of individual- and population-level trends. We aim to:

Use cohort data to identify different individual trajectories of alcohol consumption across the life course;
Conduct age, period and cohort analyses of alcohol consumption data;
Use the above analyses to forecast future population-level trends in alcohol consumption and alcohol-related harms and incorporate these trends into SAPM so model predictions rely on fewer ceteris paribus assumptions

WP3: Enabling appraisal of availability policies and policy mix

There is uncertainty over the strength and magnitude of the relationship between availability of alcohol and consumption. We aim to make a step-change to UK availability and affordability analysis by:

Defining measures of spatial and temporal availability of alcohol which are theoretically, empirically and policy relevant;
Use UK outlet data with detailed outlet characteristics and granular spatial information to quantifying the relationship between those availability measures and measures of alcohol consumption;
Incorporate alcohol availability measures into SAPM's econometric model to enable the joint impact of alcohol pricing and availability policies to be estimated.

WP4: The effect of policy context

Here we aim to conduct exploratory analyses which seek to establish the broader contextual factors which impact on the effectiveness of alcohol policies in different times and places and to explore the feasibility of methods for quantifying those impacts. We will:

Review literature to identify specific political and societal factors influencing effectiveness of availability and pricing policies;
Use a systematic review of alcohol price elasticities to investigate whether the impact of individual context factors can be quantified.

WP5: Policy analysis and validation

Developments in our methods of modelling alcohol policies have frequently come about because a policy question needed answering. IARP incorporates a 3-year programme of policy appraisal which is responsive to stakeholder needs. We aim to provide timely reports on evidence synthesis, model developments, validations and policy analyses to enable researchers and policy stakeholders in the UK and internationally to view and use developing work.

Examples of this include:

Updated appraisals of alcohol pricing policies for the Scottish Government
A public response (with appendix) to critiques of SAPM which were commissioned by the Scotch Whisky Association.
New analysis of income-specific impacts of minimum unit pricing for the UK Government
Appraisals of a ban on below cost selling for the UK Government

Further information

For further information, please email the Principal Investigator, Professor Petra Meier: p.meier@sheffield.ac.uk

The team

Petra Meier (Principal Investigator)
Alan Brennan (Co Principal Investigator)
Ben Baumberg
Andrew Booth
Ratula Chakraborty
Paul Dobson
Ravi Maheswaran
Robin Purshouse
Jon Seaton
Peter Anderson (Consultant to the Project)
John Holmes
Yang Meng
Daniel Hill-McManus
Andrew Leicester
Colin Angus
Jenny Doole

Steering Group members

Paul Gruenewald (International Advisory Group)
Peter Miller (International Advisory Group)
Bill Ponicki (International Advisory Group)
Robin Room (International Advisory Group)
Tim Stockwell (International Advisory Group)
Alexander Wagenaar (International Advisory Group)
Clare Beeston (UK-Based Advisor)
Joanna Shapland (UK-Based Advisor)

Capacity development for Alcohol Policy Effectiveness Research (CAPER)

Project partner: Medical Research Council

Download the CAPER cluster aims and achievements

Cluster leader: Professor Petra Meier, Professor of Public Health, University of Sheffield

Area of interest

The aim of our cluster is to prepare and lead a step-change in research capacity for the robust design, appraisal and evaluation of existing and new alcohol policy interventions. We bring together UK alcohol policy researchers, international alcohol policy experts who are at the forefront of methodological development, and non-addiction experts working in the areas of evidence synthesis, policy modelling, industrial economics, health economics, public health, health inequalities, criminology, sociology and psychology.

Our focus is on national and local implementations of alcohol pricing, availability, marketing, screening and brief intervention policies. Specifically, we are interested in the estimation of the effects of policy context (e.g. existing legislation), policy mix (e.g. combined effects of taxation, advertising bans and increasing treatment capacity), effects on different population groups and geographic regions, including unintended negative effects (proportionality and equity), policy effects on societal attitudes towards drinking (including role of the media), and industry responses to regulatory efforts. Our work is guided by the following overarching questions:

In what circumstances, within what time frames, in what respect and for whom are policies expected to work?
How can we analyse the interactions of different types of policies and hence, provide evidence on the best "policy mix"?
How can we improve UK estimates of alcohol related harm, including harms suffered by others and included longer-term harms such as unfulfilled potential, to inform policy appraisal?
What are the current barriers to drinking in moderation, including those associated with "drinking culture", and how do different policy options affect these barriers?

Policy Direction

The cluster aims to inform strategic decisions about UK alcohol policies and their local, national and international implementation. Alcohol policies can be unpopular with consumers and industry, so it is imperative that decisions are based on sound evaluation of evidence, assessment of how evidence applies in the local context, modelling of predicted outcomes and evaluation of actual effects.

Important evidence gaps remain, which we prioritised with our international advisory group and policy stakeholders.The cluster work aims to enable stakeholders to answer what-if questions and to predict the likely downstream impact of new policy scenarios, for the first time taking into consideration the effects of existing policy frameworks, social contexts and underlying trends in consumption and harm. The current natural experiment conditions (England and Scotland pursuing different alcohol policy changes; local variations in licensing practices and enforcement) provide an ideal "hotbed" for such alcohol policy research.

An important element of our proposed work is that of early engagement and dialogue with local and national policy makers to maximise research impact. For example, recent policy research by cluster members has informed Scottish policy, the European Alcohol Strategy and the 2009 WHO Guidance on Action to Reduce Alcohol-Related Harm. Cluster members have provided briefings to the Prime Minister's Special Advisors, the Health Select Committee and its Scottish equivalent, the Chief Medical Officer, various EU Commission committees, Alcohol Concern, Cancer Research UK, the BMA, the Royal College of Physicians as well as local governments and public health bodies. As part of cluster development, policy makers have been and are invited to contribute their detailed understanding of likely policy developments and decision making processes, their evidence needs, and the difficulties they face when using academic evidence in practice. Approaches from interested parties wishing to discuss research ideas and priorities, share information or to get involved are very welcome.

Optimising Delivery of Healthcare Interventions (ODHIN)

Project website: Odhin project

ODHIN (Optimising Delivery of Healthcare Interventions) is an EU-wide project focusing on understanding how best to translate the results of clinical research into every day Primary Health Care. The project is using screening and brief interventions (SBI) for hazardous and harmful alcohol consumption, within a Primary Health Care context, as a case study to investigate this transition.

ScHARR are heading Work Package 3, which concentrates on modelling the impact of several SBI strategies in a number of EU countries. We are working closely with colleagues in The Netherlands, Italy and Poland to adapt the Sheffield Alcohol Policy Model to each of these countries to allow us to to evaluate the cost-effectiveness of SBI programs within different national contexts.

The team

Lead: Professor Alan Brennan
Professor Petra Meier
Colin Angus
Dr Abdallah Ally

A new approach to measuring drinking occasions in Britain

Timeframe: 16 month study

Start date: 1 September 2013

Project partner: Alcohol Research UK

When a UK government proposes changes to alcohol policy, public debate often focuses on the likelihood of changes in the nations' drinking culture.  However, what that culture is, which aspects of it require change and what an acceptable drinking culture would look like are typically poorly described.

This new study by SARG, funded by Alcohol Research UK, is using novel statistical data on the characteristics of British drinking occasion to develop a numerical description of the characteristics of the different types of drinking occasions which make up the nation's drinking culture.  It will also explore how occasions vary between different social groups to establish whether multiple drinking cultures can be identified.  A review of literature and focus groups will inform this work.

The study's results will provide policy makers with a framework for assessing which aspect of drinking cultures are problematic, which policies may impact upon these and what the drinking cultures they desire may look like.

Project team

Alcohol Policy Interventions in Scotland and England (APISE)

APISE is part of a new multi-country collaborative project, the International Alcohol Control Policy Evaluation Study, which aims to assess the impact and effectiveness of alcohol control policies. The design of the study is modeled on the International Tobacco Control study and aims to assess the impact of alcohol policies in different cultural contexts on policy-related behaviors and alcohol consumption.  Longitudinal surveys of drinkers in participating countries and analysis of each country's alcohol policy context will allow for the assessment of change over time within countries and comparison of policy effects between countries.  A survey instrument and protocol for policy analysis have been developed by the initial participating countries: England, Scotland, Thailand, South Korea, Australia and New Zealand.

This project aims to evaluate the impact of alcohol policy interventions by conducting a longitudinal survey, qualitative interviews and focus groups with policy stakeholders and the public.  At a time when new alcohol policy interventions are being considered in both Scotland and England, this provides an opportunity for evaluation studies with a natural experiment design.

SARG will assist in reviewing alcohol control strategies in England and Scotland and SARG researchers will be involved with data collection and analysis, dissemination of results, and integrating work within the larger APISE project which is led by Stirling University.

The baseline survey, to be conducted in 2012, will recruit a cohort of 3,725 adult drinkers split evenly between England and Scotland.  A follow-up survey with the cohort is planned to take place after the introduction of minimum unit pricing in Scotland.

The team

Lead: Petra Meier
Dr John Holmes
Jessica Li

More information

ALICE RAP

More information: 

ALICE RAP is a new dynamic transdisciplinary EU project which aims is to help policy makers "re-think and re-shape" current and future approaches to the huge human and economic costs of addictions and lifestyles in Europe. The initiative goes far beyond alcohol, and will investigate addiction in its broadest sense, including all types of substance problems and even internet gaming and gambling.

Over the next five years the 'Addictions and Lifestyles in Contemporary Europe Reframing Addictions Project' (ALICE RAP) will weave the work of over 100 scientists from 67 institutions in 25 countries into a integrated evidence base for informed policy action. The research programme includes a wide range of different quantitative and qualitative scientific disciplines.

The team

Lead: Professor Petra Meier
Dr John Holmes
Gerhard Bühringer
Anne Lingford-Hughes
Allaman Allamani
Vibeke Asmussen
Ben Baumberg
Miguel Casas
Edward Hagen
David Nutt
Jürgen Rehm
Robin Room
Dike Van de Mheen
Reinout Wiers

Further references - Foresight Report 2007

Work Area 3 - determinants of addiction

Sheffield will lead Work Area 3, looking at the determinants of addiction. 

Professor Petra Meier will direct a multi-disciplinary team spanning neurobiology, genetics, psychology, sociology, public policy, evolutionary biology and economics with experts working in UK and Denmark, Germany, Italy, the Netherlands, Spain and Sweden. 

Work Packages in Work Area 3

Work Package 7 - Initiation of potentially risky substance use and gambling
Work Package 8 - Transition to harmful substance use and gambling
Work Package 9 - Transition to cessation of substance use and gambling or chronic relapse.

Objectives

Develop agreed definitions
Synthesise interdisciplinary evidence
Obtain estimates for transition probabilities by age and gender group
Produce interdisciplinary review
Produce testable models for future research

Major Outputs of Work Area 3

Interdisciplinary integrated evidence review Quantified transition probabilities, where possible stratified by population subgroup. Interdisciplinary testable models Interactive maps (along the lines of those produced by the Foresight Report 2007)

Work will be carried out at a series of workshop based meetings, and will be synthesised for a general audience by a dedicated Science Writer, Dr Jane McLeod, based at ScHARR, University of Sheffield

SPHR Alcohol Programme

The NIHR School for Public Health Research whole school alcohol programme comprises a cluster of studies. These jointly aim to identify and evaluate approaches to reducing alcohol-related harm that are relevant in an English public health policy context. The information below focuses on the work package jointly led by SARG, Bristol University and London School of Hygiene and Tropical Medicine.

The central aim of the work package is to provide public health stakeholders within local authorities with evidence tailored to their particular context detailing the most effective and, where possible cost effective, alcohol policy interventions.

Preventing alcohol-related harm: Testing and generating evidence for local practitioners and policy makers

This project has three components which are described in turn below

Component A: Understanding local area alcohol policies, interventions, evaluation priorities and evidence requirements.

Component A involves two parts: Firstly, detailed qualitative case studies will allow us to understand the relevance of local context to the selection and implementation of Local Authority area alcohol policies, interventions and practices, to identify existing evaluations of these, and to discuss future evaluation opportunities. A grey literature search has also been undertaken to identify any local evaluations conducted.

Secondly, the mapping of alcohol interventions in local populations will allow us to understand what major policy interventions/initiatives have been used or are planned across Local Authorities. The mapping will focus on access to cheap alcohol (pricing), use of licensing to limit availability, and alcohol screening and brief intervention. Further we will be able to quantify the intensity with which different interventions have been implemented across areas and relate this to alcohol related harms (thus informing Component B of the research

Component B: Development of a local authority-level adaptation of the Sheffield Alcohol Policy Model (SAPM-LA)

Component B of the project aims to determine the feasibility of developing a new Local Authority level adaptation of an influential alcohol policy appraisal tool; the Sheffield Alcohol Policy Model (SAPM). SAPM is already used at a national level to appraise pricing policies, alcohol screening and brief intervention, and licensing restrictions on alcohol outlet opening hours and density. We aim to show how this might be adapted to allow the effect of local variation in policies on alcohol consumption and harms to be modelled.

Adaptation of SAPM for the Local Authority level requires local level data inputs, with current national-level data inputs relating to consumption, pricing, availability and harms to be substituted with local-level data. A major stream of activity for the project therefore will be in identifying or adapting data sources suitable for this purpose. The model will then be validated (for example by cross validation with Local Alcohol Profile for England data) and the Local Authority policy appraisal capacity of the new model pilot tested in selected areas.

Component C: Evaluation of selected local interventions and develop local authorities' methods and evaluation capacity.

Component C involves undertaking a number of local policy evaluations in partnership with local authority staff. The exact evaluation methods will be intervention and context specific but will aim to understand some of the context and complexity around each evaluation case study. We will work with local authority partners to consider what types of evaluation are feasible, what are the barriers to more or better evaluation in terms of skills, data and resources.
Natural experiments will also be defined using data gathered in Component B addressing variation in alcohol intervention exposure, implementation of specific interventions or combinations of interventions at a local level. Both prospective and retrospective natural experiments are envisaged and will draw on time trend data on either alcohol harms or consumption of both.

Finally, discussion documents for local authorities will be produced to provide learning regarding best practice in conducting evaluations of alcohol public health interventions. These will cover what we know about appropriate evaluative methods and what data should be collected at what time points to ensure robust estimates of effectiveness can be produced. If appropriate, recommendations may be made for consistent locally collected but nationally analysable metrics of the alcohol system.

U@Uni

The U@Uni study is a randomised controlled trial to investigate the effect of a multi-device digital health intervention on health behaviour (e.g., fruit and vegetable intake, physical activity, alcohol consumption, smoking) among young people during the transition from school to university.

More about U@Uni

Eating healthily, being physically active, drinking sensibly and not smoking reduce the risk of developing serious conditions such as cancer, obesity, heart disease and type II diabetes. However, according to recent health surveys only 20% of young people eat the recommended 5 portions of fruit and vegetables daily, less than 50% meet weekly physical activity guidelines, 25% are smokers and 40% exceed daily alcohol recommendations.

The lifestyle habits that are established in early adulthood often persist into later life and determine future health. The transition to university is a significant change in the lives of young adults as this typically involves living away from home for the first time with freedom from parental supervision; as a result of new peer networks and a change of environment old habits may be broken and new habits are formed. Therefore, this transition represents a "teachable" moment to intervene and promote healthy lifestyle habits.

The intervention uses a number of theory-based techniques from health psychology to ensure that students (i) engage with the intervention material, (ii) receive information that target key beliefs underlying each behaviour and (iii) make specific plans to be more healthy.

The study uses digital technology (eg website, social networking, mobile technology) to deliver the intervention in order to appeal to young adults and provide a cost effective way of theory-based health information to a large number of students.

What does the study involve?

The trial will involve recruiting incoming students from the University of Sheffield in 2012. Students who take part in the study will be allocated to (a) the intervention condition (i.e., will answers questionnaire regarding health behaviour and have access to the U@Uni resources) or (b) the measurement only control condition (ie will answer questionnaires regarding health behaviour only).

The main aim of the study is to investigate if the U@Uni intervention changes fruit and vegetables intake, physical activity, alcohol consumption and smoking status at 6-month follow-up.

The trial will also involve taking hair samples from a sub-sample of the participants to provide measures of biochemical markers of health behaviour (i.e., vitamins and minerals, drugs, nicotine and alcohol).

When will the study take place?

The study will start in September 2012 and data collection will end in March 2013.

Study Protocols

Epton, T., Norman, P., Sheeran, P., Harris, P. R., Webb, T. L., Ciravegna, F., Meier, P., Brennan, A., Julious, S.A., Naughton, D., Petroczi, A., Dadzie, A.S., & Kruger, J., (2013). A theory based online health behaviour intervention for new university students: Study protocol. BMC Public Health, 13, 107.
Epton, T., Norman, P., Sheeran, P., Harris, P. R., Webb, T. L., Julious, S.A., Brennan, A., Meier, P., Kruger, J., Naughton, D., & Petroczi, A. (2014). A theory based online health behaviour intervention for new university students: Study protocol for a repeat trial.

Funding

This project is supported through the National Prevention Research Initiative (NPRI; http://www.npri.org.uk) which includes the following Funding Partners (in alphabetical order): Alzheimer's Research Trust, Alzheimer's Society, Biotechnology and Biological Sciences Research Council, British Heart Foundation, Cancer Research UK, Chief Scientist Office, Scottish Government Health Directorate, Department of Health, Diabetes UK, Economic and Social Research Council, Health and Social Care Research and Development Division of the Public Health Agency (HSC & R&D Division), Medical Research Council, The Stroke Association, Wellcome Trust, Welsh Assembly Government and World Cancer Research Fund.

The team

Dr Paul Norman
Professor Paschal Sheeran
Professor Peter R Harris
Dr Thomas L Webb
Dr David Cameron
Dr Tracy Epton
Professor Fabio Ciravegna
Dr Aba-Sah Dadzie
Professor Alan Brennan
Jen Kruger
Professor Declan Naughton
Professor Andrea Petroczi
Dr Steven A. Julious
Professor Petra Meier

Accredited by The British Psychological Society

Complex systems modelling of alcohol consumption dynamics in the British population

This project forms a case study on using alternative, inter-disciplinary, methods from the domain of complex systems, for understanding population level behaviour change. The case study aims to describe the character of alcohol consumption, at a population level, in Britain over the last thirty years and to identify causal and contingent explanations for some of the changes in that character.

The project will use exploratory data analysis methods across a suite of existing individual level datasets (such as the General Household Survey from 1978 to 2010) to construct a socio-demographic time series describing population level alcohol consumption. Two transitions in the time series will then be examined in detail through computer simulation of established theories from sociology and social psychology (for example, the theory of planned behaviour).

Project team

Dr Robin Purshouse
Dr Daniel Moyo

Specialist alcohol treatment capacity project

This project is a collaboration led by the University of Sheffield with the National Drug Evidence Centre at the University of Manchester (Michael Donmall, Andrew Jones, Tim Millar), and the National Addiction Centre at Kings College London (Colin Drummond, Amy Wolstenholme). We will review relevant literature evidence, analyse key data sources, engage with stakeholder groups and develop, test and implement an evidence based alcohol treatment capacity model.

We aim to develop an evidence- and consensus-based capacity model to estimate the number of individuals who would access specialist alcohol treatment services and require different types of treatment options in England each year at both national and local levels. The model will inform and support resource allocation and the planning and commissioning of specialist alcohol treatment services according to needs, resources and outcomes.

Project team

The socio-economic patterning of smoking and alcohol use and its implications for control policies in England

Project duration: 18 months

Project start date: 1 July 2016

Both smoking and heavy alcohol consumption account for a significant proportion of mortality inequalities in England, with lower socio-economic status (SES) associated with higher mortality for tobacco and alcohol-attributable diseases [1,2]. However, little is known about how drinking and smoking together contribute to these inequalities, and the implications of this socio-economic patterning for the differential effectiveness of control policies.

We aim to investigate the socio-economic patterning of smoking and alcohol use and its contribution to mortality inequality in England, in preparation for a larger strategic project on health economic modelling.

Objectives in the first year:

To use the latest data to describe the patterning of smoking and alcohol use across multiple dimensions of SES in England, including deprivation status, employment, education and income.
To combine the functions that link consumption to mortality in the Sheffield Alcohol Policy Model
and the Return on Investment Tool for tobacco control
to quantify the contributions of smoking and drinking to mortality inequality.

Project team

Duncan Gillespie
Alan Brennan
Petra Meier
Joachim Marti
Qi Wu
Steve Parrott
Sandy Tubeuf
Email Jenny Doole, Research Administrator, on j.doole@sheffield.ac.uk for further information on any of our projects.
---
---
Our team currently comprises more than 20 researchers, modellers and PhD students, based within the Section of Public Health and the Section of Health Economics and Decision Science.
We work with colleagues and teams from around the world.
Andy Irving
Suzie Kelly
Genevieve David
Dr Charlotte Buckley
Jenny Doole