Dr Deokhyo Choi
School of East Asian Studies
Lecturer in Korean Studies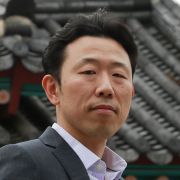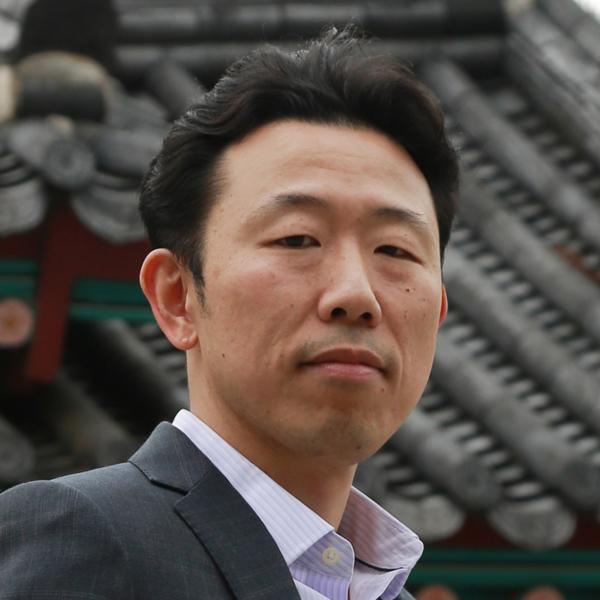 deokhyo.choi@sheffield.ac.uk
Jessop West
Full contact details
Dr Deokhyo Choi
School of East Asian Studies
Jessop West
1 Upper Hanover Street
Sheffield
S3 7RA

Profile

I am an ethnic Korean-born in Japan (third-generation zainichi Korean) and specialize in the history of modern Korea and Japan.

Before joining the University of Sheffield in July 2018, I worked as a postdoctoral research fellow at the University of Cambridge (2013-2016) and the Research Institute of Korean Studies, Korea University (2017-2018). I also taught at Underwood International College, Yonsei University, from 2016 to 2018.

Throughout my journey in academia, I have been very fortunate to directly witness crucial historic events on the Korean peninsula and within Japan-Korea relations.

As a college exchange student at Yonsei University in 1997-1998, I watched the unfolding of one of the most dramatic political events in post-liberation Korean history, as Kim Dae-Jung, a long-time democratic fighter and survivor of state terrorism, was elected President in the middle of South Korea's unprecedented economic crisis.

In 2000, a sense of hope and buoyancy borne out of the first North-South Korean summit meeting could be felt everywhere among zainichi Korean communities, and this inspired me to write about how Korea was divided for my MA thesis.

In 2002, I was deeply puzzled to see unexpected social repercussions in Japan in the wake of the Prime Minister's first visit to Pyongyang and started to consider how my historical research could engage with contemporary issues in Korea-Japan relations.

After a decade of sojourn in the US and the UK, I returned to East Asia and lived in Seoul from 2016 to 2018. I could again witness (and become part of) iconic moments of hope and history making in South Korea, where the series of citizens' massive street protests in the piercing cold of the winter led to the "Candlelight Revolution" and the ousting of the corrupt President.

I could also learn firsthand what everyday life in the "post-Cold War powder keg" looked like while observing the political landscape of the Korean peninsula rapidly transforming from the nuclear (war) crisis to the North-South rapprochement and a remarkable détente between Washington and Pyongyang in June 2018.

My firsthand experience of these events profoundly nurtured my sense of the dynamics of historical change
Qualifications

BA (Rikkyo University), MA (University of Tokyo), Ph.D. (Cornell University)
Research interests

My research interest includes:

Comparative History of Empire and Decolonization
Memories of War and Colonialism
Global Cold War and East Asia
Korea-Japan Relations
Korean minority question in Japan

I am currently working on my first monograph titled, The Zainichi Korean Question: Decolonization and the Cold War in U.S.-Occupied Japan and Korea, 1945-1952 (advance contract with the University of California Press, Asia Pacific Modern series edited by Takashi Fujitani). My book explores transnational linkages of politics, social movements, and the so-called "zainichi Korean question" between U.S.-occupied Japan and Korea. Based on multilingual and multiarchival research in South Korea, Japan, and the United States, it is the first study of any kind to connect the histories of postliberation Korea and postwar Japan.

In the future, I am planning to develop two research projects. I will analyze ongoing political disputes between South Korea and Japan over historical memories of war and colonialism, particularly disputes over "comfort women" issues. I am also interested in the history of the Korean "Siberian Internment." My recent discovery of declassified historical documents sheds new light on a previously unknown story of human tragedies in the history of Korea-Japan relations. It was reported by The Korea Times.
Publications

Edited books

Journal articles

Chapters

Website content
Grants

Awards and Research Grants

2020: BA/Leverhulme Small Research Grants, The British Academy
2019: Korean Studies Grant, The Academy of Korean Studies
2018: Outstanding Teaching Award, Korea University
2017: Pony Chung Fellowship for Young Korean Studies Scholars, Pony Chung Foundation
2015: International Convention of Asia Scholars (ICAS) Best Dissertation Prize in the Humanities
2014: Twentieth-Century Japan Research Award, The University of Maryland
2013: Korea Foundation Postdoctoral Fellowship (declined)
2012: Society for Historians of American Foreign Relations (SHAFR) Global Scholars Grant
2011: Korea Foundation Fellowship for Graduate Studies
2010: Korea Foundation Fellowship for Graduate Studies
2009: Prize for one of the best articles in the Korean Scholarship Foundation Journal
2008: Peace Studies Program Fellowship, Cornell University
2007: Robert J. Smith Fellowship in Japanese Studies, Cornell University
2005: Research Fellowship for Young Scientists, Japan Society for the Promotion of Science (JSPS)
2004: Matsushita International Foundation Fellowship
2003: Toyota Foundation Fellowship
Teaching interests

History is a "dialogue between the events of the past and progressively emerging future ends," in the words of historian E.H. Carr, and my teaching aims to provide a critical way of understanding the past and envisioning the future in East Asia.

Through a critical inquiry into the history of modern Korea and Korea-Japan relations, I work toward having students engage in the dialogue of history with key questions such as how to understand colonial experiences, what to learn from memories of wars, and how to envision multiple reconciliations in East Asia.

Whether we are discussing issues about the "gray zone" of colonial collaboration and resistance or the legacies of the Japanese empire and the two catastrophic wars (World War II and the Korean War), I encourage students to view problems as neither peculiar nor unique to modern Korea and Korea-Japan relations.
Teaching activities

I teach on the following modules:

EAS1042 Understanding Korea 2
EAS3041 Researching Korea 1
EAS3042 Korea Research Project 1