Sarah Parsons
School of East Asian Studies
University Teacher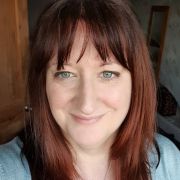 sarah.parsons@sheffield.ac.uk
Jessop West
Full contact details
Sarah Parsons
School of East Asian Studies
Jessop West
1 Upper Hanover Street
Sheffield
S3 7RA

Profile

Sarah joined SEAS as a Lecturer in 2018, covering the postgraduate module Business and Economy of Japan and has since developed her teaching portfolio to cover Business in Korea, China and East Asia drawing upon her own business experience. She runs her own consultancy business, East West Interface, which uses her 20 plus years of cross-cultural experience to deliver innovative training and consultation packages that facilitate better cross-cultural business understanding and communications. They work with many international companies including Toshiba, Dentsu. and Hitachi and have also worked with Governmental organisations such as the Department for International trade and the Irish Food Board. Sarah was also the UK Chair for the Japan Exchange and Teaching Programme Alumni Association 2014-2019 and received a Commendation from the Japanese Ambassador to the UK, July 2019 for her contributions toward Japan UK links. Sarah is interested in the gender roles in International Business and is researching the role of culture within gender equality and female leadership in the workplace. She is a semi-professional musician playing the piano and the bassoon!
Research interests

Sarah's research interest focuses on the gender roles within International Business. She is currently writing a chapter about the gender roles in Japan and how the behavioural expectations of women are stifling gender equality within the workplace and the successful implementation of the Government's Womenomics initiatives. Her research also explores ways for these roles to be re-imagined in a sustainable and culturally appropriate way.

Publications
Teaching interests

Her teaching philosophy is to bring up-to-date and engaging content into an academic context enabling students to see how the theory fits into practice within the context of International Business. She also forms trusting relationships with students so they can question, inter-act and learn. She encourages awareness of cross-cultural communication skills within her sessions and has delivered many courses successfully on-line.
Teaching activities

Sarah convenes the following modules

EAS 6226/6227 Business and Economy of Japan (postgraduate)
EAS 350 Business and Management in Contemporary Korea (undergraduate)
She has also runs seminars on the following modules:
EAS 6202 International Business and East Asia (postgraduate)
EAS 6347 Contemporary Chinese Business and Management (postgraduate)

She also supervises Chinese postgraduate students on their final year dissertation project.
Media Expertise

Media Expertise

As an expert on the corporate culture of Japan and the differences in cross-cultural business communications, Sarah has been asked to speak/write in various media outlets (CNBC, BBC Radio Five Live, Radio 4, Guardian & The Times Newspaper, BBC World News and Forbes Japan).

Here is her recent clip on CNBC discussing the Carlos Ghosn case.