AI and robotics for Industry 4.0
Sheffield Robotics works closely with the AMRC and industry partners to successfully transfer technology in machine vision, collaborative robotics, and digital manufacturing to industry.
Our expertise in cyber security, cognitive robotics, mobile robotics, and AI/VR make us well-placed to leverage these technologies to enhance manufacturing in the future.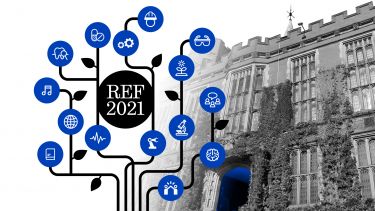 Research Excellence Framework 2021 results
The results demonstrate our research and impact excellence across a broad range of disciplines and confirm that our research is having a significant positive impact on lives across the globe.