Jade Johnson
School of Languages and Cultures
Postgraduate Research Student and Tutor for German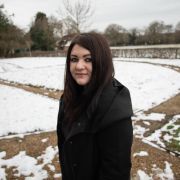 jmjohnson1@sheffield.ac.uk
Jessop West
Full contact details
Jade Johnson
School of Languages and Cultures
Jessop West
1 Upper Hanover Street
Sheffield
S3 7RA

Research interests

My research examines British and Swiss literary reactions to the modernisation of the Swiss Alps during the second half of the nineteenth century and early twentieth century. The boom in Switzerland's tourism industry was facilitated by the construction of the Swiss railways.

British engineers were commissioned to build the railways that would later carry their compatriots to Swiss Alpine tourist resorts. I investigate this binational relationship through the literary reactions of four debatably marginalised British-Swiss writers: John Addington Symonds, Jemima Morrell, Johanna Spyri and Silvia Andrea.

In contrast to the literature of better known authors, mountaineers and travellers from the same period, I focus on how my four writers present Switzerland as a nation, a destination and an idea. I position these biographical case studies within the broader contexts of Swiss national history, German-Swiss literary traditions, Victorian society and colonialism. I engage with theorists of Comparative and World Literature in order to present my writers within a thematically-linked network of alternative voices. I examine how this literature has contributed to the construction of enduring Swiss national identities.

My research is funded by a Doctoral Academy Award at Sheffield University. Since my project is comparative, I am supervised by Dr Seán Williams in the School of Languages and Cultures and Dr Amber Regis in the School of English.
Teaching activities

I have taught on the following modules:

GER106 Texts and Contexts
GER104 Grundsprachkurs (Post A-Level)
GER120/1 Beginners' German
Professional activities

I was elected to the organising committee of the National Postgraduate Colloquium in German Studies in September 2018.

During the academic year 2018-19, I took part in the University of Sheffield's public engagement project Image Speaks. My research is currently on display in the foyer of the university's Jessop West building. 

I worked on a collaborative English translation of Michael Wildenhain's Brixton Calling, which was displayed at the 'Waves Of Difference' German Literature Festival at the Goethe-Institut in London, 2015.