Liudmila Nedialkova
MA
School of Languages and Cultures
University Teacher (Russian)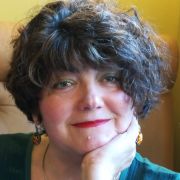 Profile

I was born in Odessa, Ukraine and did my BA and MA in Russian and Slavonic Linguistics in Odessa State University. I have been teaching Russian both in Soviet Union and the United States to the students of different levels in groups and individually and applying different methodologies, including both traditional and intensive approaches, with a special focus on grammar and conversation aspects.

I have been working in the UK since 2001, first at the University of Nottingham, and since September 2007 at the University of Sheffield.

I am especially interested in developing students' communicative skills, conceptual and cross-cultural competence through the use of authentic audio and video materials.

In my spare time I love to read, cook and work in the garden (roses are my passion).
Teaching activities

MDL1007 Russian for Beginners
MDL1012 Post A Level Russian
RUS207/208 Post Beginners' Russian
RUS205/206 Second Year Post A Level Russian
RUS372/373 Russian Advanced (Minor course B)
RUS378 Advanced Russian through FIlm
RUS380 Advanced Russian through Literary Text
RUS389 Applied Russian Language Skills