Employability and Undergraduates
Do you want to learn new quantitative analysis and data visualisation techniques to impress future employers? Q-Step offers a range of resources and opportunities for undergraduates that can be found in this section.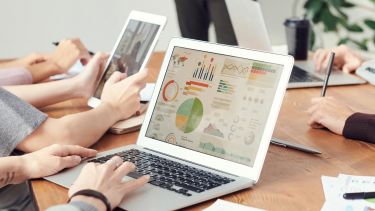 Data Visualisation
These video series, combined with the lab worksheets, will teach you how to be an expert in creating clear and effective data visualisations! These resources involve both critical, reflexive work where we think about the role that data visualisation plays in society, how different visualisations might be prepared for different audiences, while also involving more expert data visualisation techniques using the free and open-source software R.
Data Visualisation Series 1 - Introduction to Data Vis

Data Visualisation Series 2 - The Grammar of Graphics

Data Visualisation Series 3 - Tufte's Principles of Data Visualisation

Data Visualisation Series 4 - Colours and Shapes

Data Visualisation Series 5 - Seeing Data

Data Visualisation Series 6 - Maps

Data Visualisation Series 7 - More Maps and Boundaries

Data Visualisation Series 8 - Telling Stories

Data Visualisation Series 9 - Covid-19 and Data Visualisation

Data Visualisation Series 10 - Finding Datasets 
---
Suggested Tips: 
We have made a short video to accompany each worksheet in order to ease you into the labs - we recommend watching them!
When an error message comes up in your console, the simplest way to resolve the problem is to google them (feel free to copy paste them into your browser search engine). Use helpful forums such as 'Stackoverflow" and the RStudio community boards to troubleshoot different solutions.
Data Visualisation Worksheets 1 to 9 Combined PDF (5.3MB)
Links to accompanying videos:
Data Visualisation Worksheet 1
Data Visualisation Worksheet 2
Data Visualisation Worksheet 3
Data Visualisation Worksheet 4 
Data Visualisation Worksheet 5 
Data Visualisation Worksheet 6
Data Visualisation Worksheet 7
Data Visualisation Worksheet 8
Data Visualisation Worksheet 9
---
Q-Step Placements
Funded by the Sheffield Q-Step Centre, the Sheffield Method Institute provides SMI students with placement opportunities that offer exciting work experience with a diverse range of organisations in data-based roles.
Placement opportunities
A world top-100 university
We're a world top-100 university renowned for the excellence, impact and distinctiveness of our research-led learning and teaching.