Learning Repository/Teaching Resources
Q-Step Sheffield provides outreach and learning resources to schools, in order to demonstrate to GCSE and A-level students the importance of numerical skills and statistics for understanding the world around them.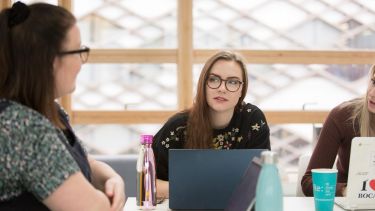 Essay Competition
The Sheffield Methods Institute Q-Step Centre proudly to hosted a GCSE essay competition in 2021. Our essay competition was open to Year 10,11 and 12 students from schools and colleges anywhere in the Yorkshire and Humber area.
Students were asked to address the following question: How do statistics affect our everyday lives?
The competition had three aims:
1. To widen interest in quantitative research methods (statistics) among students who would not otherwise be exposed to the subject;
2. To encourage ambitious and talented secondary school students considering applying to university to study quantitative research methods.
3. To recognize the achievements of both high-calibre students and of those who teach them. The competition is run by the Q-Step Centre at the University of Sheffield.
Congratulations to our winning entrant, Alice Crosby from Manor CE Academy, whose essay can be found here.
---
Politics, Statistics and Me
This series of activities uses statistical concepts to explore political issues, both past and present, in order to help students develop their vital critical thinking and analytical skills. In six thematic chapters, this course will cover key statistical concepts such as descriptive statistics, visualizing data in graphs, charts, and maps, learn how surveys are conducted, and explore the problem of bias. We have also created an accompanying PowerPoint presentation for each chapter to facilitate teaching.
Politics, Statistics and Me - Full Final Workbook PDF (4.2MB)PowerPoint presentations:
A world-class university – a unique student experience
Sheffield is a research university with a global reputation for excellence. We're a member of the Russell Group: one of the 24 leading UK universities for research and teaching.